---
The Ultimate Step by Step, Beginner-Friendly, Image-Filled Guide on How to Build a Gaming PC From Scratch
---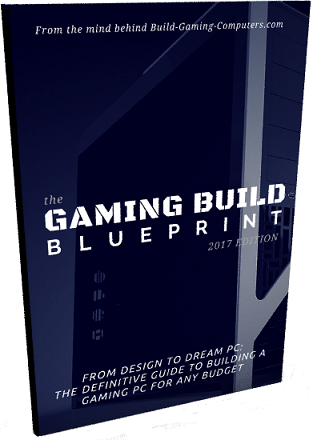 THE GAMING BUILD BLUEPRINT



FROM DESIGN TO DREAM PC: THE DEFINITIVE GUIDE TO BUILDING A GAMING PC FOR ANY BUDGET (2017 EDITION)
Building a PC is kinda like adult Lego, and a lot easier these days as it once was, but if you're new you still want a trusty guide by your side to do it the right, safe way, to avoid any confusion or problems, and to gain 100% confidence with every single step of the journey.
The Gaming Build Blueprint is our all-new, easy-to-follow, fine-tuned eBook that teaches anyone how to build a gaming computer all the way from planning and buying the best components and peripherals for your needs, to carefully and properly installing hardware and software with a full accompanying chapter on troubleshooting any issues or problems you may run into and how to fix them.
But the guide doesn't stop there and unlike most tutorials on building a PC it includes less-talked about yet crucial topics including:
The best add-on software and applications

 to install on a fresh new PC build in 2017, including a look at the current best free and paid security applications, the best internet browsers, performance-optimization and benchmarking applications, and more.

Everything you need to know about hardware upgrades, including when and how to upgrade each component and uninstalling best practices.

What you need to know about 

downloading and updating device drivers

, including which drivers matter, which don't, and how to do it the right way.

How to maintain your hardware and safely and properly clean your PC case, including when you should ideally maintain and clean.
How to optimize your general system performance to have your build running in peak condition at all times and to avoid slow downs as it ages.
How to optimize gaming performance including simple tips and strategies to easily squeeze out extra frames-per-second in your games.

And more topics that ensure you understand and have a roadmap for every step of planning, finishing and tweaking your new dream computer.
Simply put, we've worked hard to make this the ultimate PC building handbook for beginner and intermediate readers, with all the information you'd ever want to know about building your first cost-effective, high-performance and reliable computer all in the one place, and even if you have absolutely zero prior experience and if the thought of building your own PC sounds a little intimidating.
You'll have every step of the journey from A - Z mapped out in a logical, step by step order and with all the detail and accompanying images that you need to never get stuck and confused with what to do next.
Plus, you can use the guide to easily refer back to in the future whenever you need to either upgrade, maintain or build another system. You also get completely free access to any future versions of the guide as we plan to release an updated edition every year.
Here's a peak at the table of contents of the The Gaming Build Blueprint: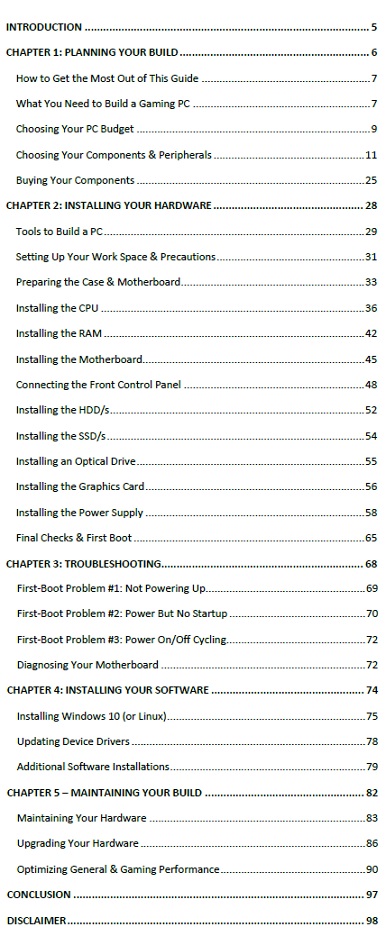 The Gaming Build Blueprint: Table of Contents
The guide assumes you're starting from square one with no prior experience, and will explain the process to you as you go along so you won't just end up with a new gaming computer built the right way (and the safe way) but you'll also gain an actual understanding of the process and gain the life-long wisdom and know-how to build, upgrade and maintain gaming PCs for the rest of your gaming life.
And with the super-exciting endless opportunities of VR gaming on the horizon (the VR of today is just a preview) I'll bet my house that your gaming life has only just begun! Never again will you have to sway to the dark side of buying an overpriced, unoptimized, bloatware-filled pre-built PC.
To get started with your transformation from PC noob to ninja and download the Gaming Build Blueprint, click the 'Add to Cart' button and you'll be taken to our secure payment page.
Price: $27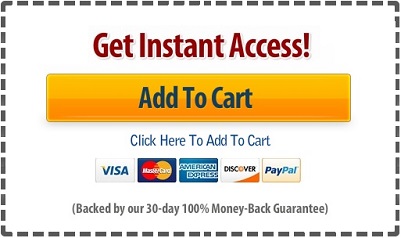 ---
About the Author
---
Julien has been an avid gaming/technology/hardware enthusiast for over a decade, first finding an interest in computer science in the form of teaching himself computer programming in his early teens which culminated in coding an indie arena-based multiplayer FPS game in high-school using C++ and OpenGL.


When he's not staying up to date on the cutting edge of computer and future technologies and running websites, he loves travel, sports, sci-fi/thriller/action movies, stand-up comedy, and FIFA tournaments. His fav PC and console games of all time are Zelda OOT, Perfect Dark, Half Life, MGS1 & 2, THPS2, and WarCraft 3. 
---
60 Days Email Help Included
---
Along with The Gaming Build Blueprint you'll have a hardware expert (me, the author) in your corner to help you should you get stuck or confused along your PC building journey (available for up to 60 days after your purchase date). I'll respond as quickly as I can and can help out with pretty much anything related to PC hardware such as helping you choose the best parts and peripherals.
---
eBook FAQ
---
"Do I Need This Ebook? What About Just Following Free Tutorials From Around the Internet?"

Our eBook is for those who prefer a written guide that includes everything you need to know all in the one convenient downloadable/printable place, with supplemental images to help you go through the entire process without getting stuck, confused or making a mistake, and that goes into much more logically-ordered step-by-step detail than most other guides out there. Plus, with coverage of topics and extra pro tips and tricks that many (most?) tutorials and videos simply don't have the time to cover.
We're not saying this eBook are for absolutely everyone out there, and if you're already quite knowledgeable and have built gaming PCs before then you will be fine without it. However, if you're a beginner and want to make sure you build the very best PC for your budget and feature-needs, and that you do it the proper, safe, cost-effective way that will last, then our eBook could be a game-changer for you to make building your first PC a thoroughly enjoyable, successful undertaking minus the potential headaches and possible confusion.
It will also save you time having to research and piece together information you find online, and having to waste time trying to decipher which info out there is good and relevant, and which is misleading, incomplete or straight-up wrong advice. After speaking with thousands of first-timer builders over the years, you'd be surprised how much misleading or inaccurate hardware information there is out there on forums and blogs.
Either way, it doesn't matter whether you use our eBook to build your PC or you figure it out more on your own. It all comes down to how much guidance you think you'll need to confidently complete the process so you can get onto the important stuff of loading up your favorite PC titles and running them in their full glory.
"What If I'm Not Satisfied With My Purchase?"

A lot of time and effort has gone into making The Gaming Build Blueprint the best and most comprehensive PC building tutorial that you'll find anywhere. But if after going through the guide you're not fully satisfied with your purchase then feel free to reach out to me within 30 days and I'll provide you with a refund. With this money-back guarantee, by downloading this eBook you have nothing to lose and a lot of valuable knowledge to gain!

Price: $27