Best Bang For Your Buck
Gaming Laptops December 2013
Here are our top 3 picks of the best value gaming laptop computers on the market today. Not only do the following laptops have the power and speed to handle all of the latest games with ease, but their specs make them future-proof for quite a while to come.
The specific laptops chosen represent great value for money in their respective price ranges. When you are making a laptop purchase you definitely want to stick to trusted models. These particular machines have been proven for quality, reliability and most importantly, high speed gaming performance! So without further ado here are the top 3 best gaming laptops for high-end gaming, in order of price from least expensive to most expensive.
---
Our first pick of the best bang for your buck gaming notebooks is the Acer Aspire V3-771G-9809. This laptop is well priced at under 1000 dollars yet it can still hold its own against the latest PC games.
The notable specifications of this laptop are as follows:
Intel Core i7-3632QM 2.2GHz (6MB Cache)
NVIDIA GeForce GT 650M
8 GB SDRAM
1 TB 5400RPM SATA Hard Drive
17.3-Inch Screen
Windows 8
4-hour battery life
With the combined power of the Intel Core i7-3632QM processor and the NVIDIA GeForce GT 650M graphics card you have a great system for high performance gaming.
The laptop also comes with other handy features you would come to expect from a good laptop such as built-in wireless capability, USB 3.0 and Bluetooth 4.0, an extra slot for an extra hard drive (or solid state drive if you wish to add one in later), and very decent quality sound.
At this price you really can't go wrong for such a well performing machine. If you have a tight budget for a gaming laptop (let's face it, high-end laptops are expensive and 1000 is thus considered a small budget) then look no further than this one to satisfy your gaming needs.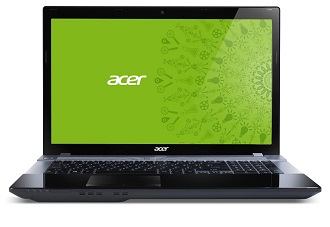 The Acer Aspire V3-771G-9809 Gaming Laptop
---
Our next choice of the best value gaming laptops on the market right now is the ASUS G750JW-DB71, another blistering-fast 17" gaming machine that can also tackle the latest games with ease for a while to come.
The processor inside is the Intel Core i7 4700HQ 2.4Ghz which is a beast, and the graphics card is the NVIDIA GTX765M 2GB GDDR5 which tears through games even on high settings. It also has 12GB of RAM which is plenty for high end gaming, and a large 1TB hard drive.
ASUS laptops are usually packed full of value and this machine is no exception. The current price is excellent for what you actually get. You can expect to play any game on the market right now without any lag at all.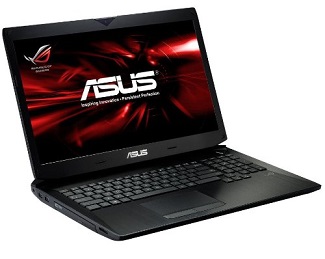 The ASUS G750JW-DB71 Gaming Laptop
---
Our third choice is an absolute beast of a machine that will cater to the hardcore gamers or simply those who have a large budget to buy the very best portable system going around.
The ASUS ROG G750JH-DB71 is a powerhouse laptop with the Intel Core i7-4700HQ 2.4GHz processor and the super fast NVIDIA GTX780M 4GB Video Card that will handle anything you throw at it with ease.
Combined with a huge 24GB of RAM, a 1TB hard drive and a 128GB solid state drive for super fast loading, a beautiful 17.3 inch screen, and a ton of additional features and you have one seriously awesome laptop.
The ASUS ROG G750JH-DB71 Gaming Laptop
Conclusion
There we go, the top 3 best gaming laptops to buy right now in terms of value and gaming performance. All 3 models have a 17 inch display and this is a perfect size for gaming, allowing enough size for immersive gaming while still being very portable.
Choosing between the top 3 models will ultimately depend on your budget and what sort of performance you are after, although all 3 gaming laptops are capable of the playing the latest games smoothly.



Return to Gaming Laptop Computers Buying Guide from Top 3 Best Gaming Laptops.

---