---
Need Help Choosing the Current Best PC Parts and Accessories for Your Exact Budget & Needs?
---
Simply Fill Out the Build Request Form Below and We'll Thoroughly Research the Best Cost-Effective, Reliable & Bang for Your Buck Parts-List for You
---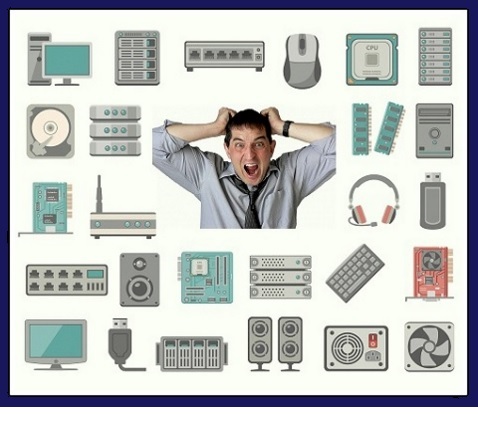 Stuck choosing parts for your new custom gaming PC build and want 1-on-1 computer hardware help from an expert, we've got your back. Tap into our extensive experience with helping thousands of gamers worldwide in building the best PC for their needs and let us help you fine-tune the very best bang for your buck buck parts-list for your exact wants and needs so you don't overspend (or underspend..that can happen) and that so end up with a computer that does what you want and performs how you want it to.

By sending in a build request we will take all of the guesswork, head-scratching and endless hardware research out the equation when it comes to building your own gaming computer so you can get to the fun part of putting your parts together and loading up your favorite title!
We get it - building your very first gaming computer can be a little daunting, no matter how many times people tell you it's dead easy, and nobody wants to make mistakes and end up with annoying problems that could stretch out your building adventure from a fun day in to a frustrating week (or longer).
It's all too easy to get stuck at the first hurdle of actually choosing the right parts in the first place for your specific budget and wants/needs, and for good reason as PC gaming can be an expensive hobby so you want to make sure you're 100% confident in the parts-list you're buying to ensure you get the performance and features that you wanted in the first place, and that you don't run into problems when it comes to compatibility or performance.
One of NZXT's staff members summed it up well:
"Surprisingly, the hardest part about building a computer is deciding which parts to use and purchase"
You could try and get computer hardware help on a forum somewhere, but you're not guaranteed that someone will take the time and care to help you with your specific situation, and there's little chance someone is going to have the time to research a new PC build for you from scratch whilst taking into account all of your requests.
Plus, if you do get lucky with a response on a forum somewhere, it's probably going to be a rushed answer, and who knows whether the advice they're giving is accurate or even half-decent (there's a lot of misleading and straight-up horrible advice online).
So, if you want us in your corner to help you pick the best setup for your exact needs, and you trust our recommendations based on the years of updated content we've been putting out on this site, we'd be happy to help you. 
For a small fee (WAY less than you'd have to pay a local PC guru) we'll tap into every ounce of experience and market knowledge we have to design the best build for you.
Simply fill out the form below, select your timeframe, and as soon as payment comes through we'll get to work on your build ASAP.
We've love to do this for free but builds can sometimes take quite a long time to research properly and our time is obviously limited (keeping this site running takes up a lot of time as it is), but we've aimed to make this computer hardware help service as affordable as humanly possible so it doesn't make any sort of dent into your actual PC budget.
Plus, once you've received your personalized PC parts-list (including peripherals/accessories if you want them) then feel free to reply and ask any follow-up questions and we'll do our best to help.
We look forward to helping you choose an awesome custom setup, and thanks for supporting this site!
Julien, Founder of Build-Gaming-Computers.com
How Much is a Personalized Parts-List?
$15 to Receive Your Parts-List Within 3-5 Days (select "STANDARD" at the bottom of this page)
OR
$25 to Receive Your Parts-List Within 24-48 Hours (select "EXPRESS")