Digital Camera Buyers Guide
This digital camera buyers guide will help you to buy a digital camera that best suits your needs. In this modern day and age, digital cameras are very popular and almost everybody has taken advantage of its great capabilities for taking photographs.
Most digital cameras on the market today are very automated. A couple examples of this is the auto focus and auto exposure control features that come with most digital cameras out there.
The main advantage of using a digital camera is ease of use. It's very easy to take photographs and you can simply upload them straight away to a computer. A lot of digital cameras are also multifunctional with video and audio recording devices built-in.
Our digital camera buyers guide will help you by taking a look at the following points to consider when choosing a digital camera:
Resolution
One of the first things to consider when choosing a great digital camera is the resolution. The resolution is simply the amount of pixels that the image sensor in the camera can capture.
The more pixels the camera can capture, the higher resolution, and that results in a clearer and higher quality photo. These days the resolutions are in the thousands, so they are counted in mega pixels. There are roughly a million pixels in a mega pixel.
So a 7 mega pixel camera will take a much better quality and detailed photograph than a 2 mega pixel camera. When choosing your camera, make sure you have a decent resolution.
Zoom
Another important feature to take into account is the zoom. There are two types of zoom on a digital camera, digital zoom and optical zoom.
The digital zoom is dependant on the resolution of the camera, and highly digitally zoomed images can become pixilated or blurry. You shouldn't worry at all about the digital zoom since you should be buying a digital camera that has a good enough resolution.
You could call digital zoom as "fake" zoom, since it's the same effect as enlarging a photo on your computer. On the other hand, optical zoom is known as "true zoom". This is where you actually change the focal length of the lens to make objects appear closer. The lens does this by reducing or enlarging the field of view.
Some people don't use the zoom feature all that much, but to be safe I would look into buying a digital camera with at least 4X optical zoom.
Memory
The next part of our digital camera buyers guide is the memory of the camera. Digital cameras usually come with a little bit of internal memory to store a few photos. But if you want to store a lot of photos in your camera you will need to buy a memory card.
A flash memory card is a tiny little card that can store hundreds or even thousands of photos. You plug them into your digital camera and you can shoot photo after photo without worrying about running out of memory.
Then you are able to remove them from your camera and immediately print them using a photo printer. With some photo printers you don't even need to have a computer hooked up to it. How convenient is that?
When you buy a digital camera some already come with a flash memory card to get you started, but they are usually a lower capacity card so you will probably need to buy a larger one. Go for a memory card that is at least 1-2 Gigs in capacity.
Focus
The focus of the camera is also something worth considering. This is even more important if you are taking certain types of pictures, such as extreme close-ups or wide angle shots.
You need to find out what the camera is a capable of before you go ahead and buy it. Find out how many lenses it has, and whether it uses changeable lenses. Also, at what range will you get a clear shot? There are many things to consider with the focus of the camera. If you're just a basic photographer then you might not need to look into the focus all that much.
Other Features
Other features such as what type of batteries it uses, what shoot modes the camera offers, and whether you can record video and audio may be important factors to you. Hopefully you have learned the basics of choosing a digital camera with this digital camera buyers guide.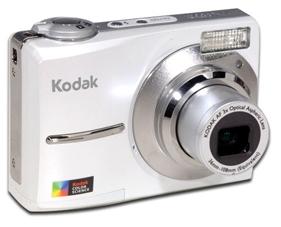 Return to PC Accessories from Digital Camera Buyers Guide.

---