Spoil Yourself With a
Massaging Computer Chair

Having a massaging computer chair offers you the most comfort and relaxation while you sit at your computer. Whether you're doing long hours of work at your PC or you're playing computer games for hours on end, sitting in one of these great chairs will reduce discomfort and relax your body and mind.
They can promote good health and good posture whilst sitting at your desk, and that's a good thing as there are some quite serious problems you can develop if you continue sitting on a poor quality chair, or if you make a habit of sitting with bad posture all the time.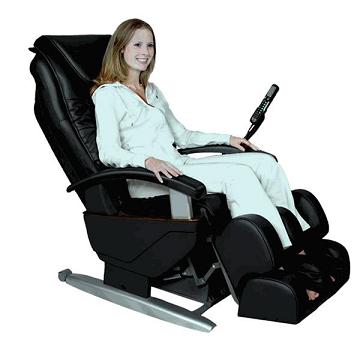 So if you have a little extra money to spend on your computer chair, why not go for a state-of-the art massaging chair that will spoil you every single day.
Check out a quality range of massage computer chairs here. Your body will thank you!


See the following related articles:

How to Choose a Gaming Chair
Buying a Computer Gaming Desk


Return to Computer Gaming Accessories from Massaging Computer Chair.

---