About Build-Gaming-Computers.com
Helping Gamers Build Better, Faster, Longer-Lasting PCs Since 2006

BGC is the original, long-running digital decode of the latest in gaming hardware and technology created for casual, enthusiast & pro PC gamers to better navigate the current market to build or upgrade gaming computers more wisely, to end up with the ideal bang for your buck hardware and peripheral setup for the games and applications you'll be running.
100% Independently Run Since 2006: No Outside Influences Affect Our Recommendations
Always Noob-Friendly, Ever-Updated, Objective & Unbiased
The BGC Backstory (& about the creator)

Last Updated: May 23, 2018
Just some dude who grew up an avid PC/console gamer with a keen interest in the latest in tech, Jules (Julien) initially taught himself computer programming in his spare time as a 14 year old cause he wanted to not just play games but create them. In his early teens he would design and code little mini games as a side hobby using classic game-industry programming languages C++ and OpenGL/DirectX which culminated with his last, and biggest, game-creation project which was coding and creating a mini multiplayer FPS game with a friend when he was 16: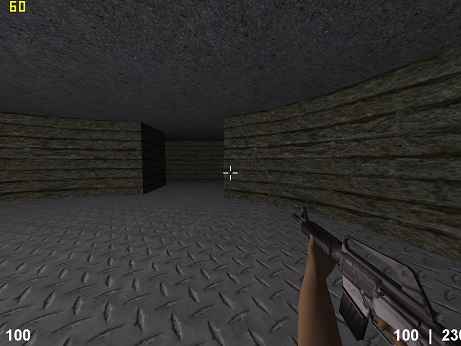 The FPS engine I coded as a teen; the most basic freakin' graphics I ever seen.. but I can let myself off cause it was '04 after all

Just after high school he left programming, decided against getting a degree and instead decided to try his hand by pursuing his own business, and back in 2006 when he was 18 he started Build-Gaming-Computers as a way to test different business ideas he had. He saw a need for more simplified, more simply organised and easy-to-understand PC gaming and hardware content than was already out there, so that total beginners could also understand and follow-along with too to benefit from the awesome DIY world as well without needing to be a tech whiz genius. Some hardware sites may provide great insights for the more experienced and advanced, but a lot of it can be over-complicated and not that noob-friendly.
Through constant reinventions, iterations, overhauls, feature tests, and listening to reader feedback, and through the site's core principle of KAIZEN (which is really just a fancy way of saying that you focus first and foremost on constant improvement by actually respecting things like customer opinions, and using constructive feedback/criticism to get better; not get bitter), the site has grown steadily over the years into the proportionally bigger, periodically-updated publication that it is today which reaches thousands of DIY gamers from around the world each month through the site, social media, and VIP mailing list.
When's he's not working on growing BGC and other sites he loves travel, sports, good food, and interesting discussion about pretty much anything and everything. Fav games of all time are PC: WC3 and HL1 Console: OOT, Perfect Dark & MGS2.
And now as I finish this 'lil bit about me, writing about someone in the third perspective does feel kinda douchey when that someone is you.. but thanks for reading the site and I wanna give a shoutout to everyone who's ever sent in feedback on the site over the years, no matter big, small, good, or bad.
Any feedback is good feedback to allow us to continue helping new PC gamers avoid the trap of wasting money on highly-marketed-and-hyped yet quality-and-performance-lacking pre-built PCs. There are some decent pre-built desktops out  there, but I daresay many most are overpriced if you're a gamer who cares about getting the best performance for the money and maxing your gaming experience both graphically and gameplay-wise.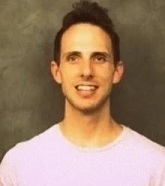 A future vision I have for BGC, that may be on the cards if the site keeps growing to an established enough level to the point where it's financially viable to invest tens of thousands of dollars on components and/or a fully equipped test lab of our own (in an extensive underground lab complex accessible only via a spooky, long-winding train ride into the depths of the earth...oh wait, that's Black Mesa).
I think it would be pretty cool to be able to expand BGC with more team members to provide you guys with more content, insightful benchmark charts, hands-on product reviews, a video studio, and more cool stuff on gaming tech. If you think something like that would be pretty cool and wanna support the site's continued evolution, you can help us keep spreading word of the site to reach more newbies who would benefit greatly from taking the DIY route in one of the following ways:
Share the site with friends on Facebook, Twitch, YouTube, Twitter, or Instagram etc
Support our eBook launches and relaunches by providing feedback on our eBook, or by sharing a new launch with a gaming buddy who is building their first PC and looking for an indepth, current guide to learn from.
Any and all feedback and support is absolutely appreciated in advance. Thanks for stopping by the site, and hope to see you 'round here sometime in the future. Good luck my friend, and long live PC gaming.
Julien (Proprietor of BGC)

What Readers Have Said About BGC 
Below are some of the testimonials we've received over the years from YOU, our readers. If you've benefited from our content and wish to send in your own testimonial, you can do so here (include "testimonial" as the title) and we may include it here.
"I can't begin to tell you what a great site you have here. You really break down the builds and help the novice builder understand every choice in the process. Thanks for your hard work, and keep it up!"
- Tim M, USA
"Fantastic Website! I just wanted to express my gratitude for you making and maintaining this website.  I'm a first time PC builder (going to order the parts this weekend), and I've read every buying guide and a majority of the other various articles you've developed.
Everything here has really broadened my understanding of computer hardware and the construction process, and I plan to reference it for any uncertainties I have in the future.  I'll be sure to refer any of my friends here who want a reference for this sort of stuff. Thank you again!"
- Alex, USA
"This is so informative and in very simple way. I read so many books about building PC but they all are crap, too technical to understand and waste of time. Here everything is so simple. Soon I'll be building my own PC and I'm sure your help will play a significant role in it. Thanks once again. Brilliant work."
- Suchit, UK
"This website is great. Clear, to the point, transparent. Thanks a lot for your help! And keep the amazing work."
- Pierre, Hong Kong
"I've been building and playing gaming computers since the early 2000s. I just want to say thank you for your site and how much I enjoy reading all the information you have on here as well as your build guides.
I usually upgrade my PCs and or do a full build every 2-3 years depending on pricing and finances. But I also help many of my friends with their PC game builds especially when it comes to picking and choosing parts.
Whenever I even think about picking parts I always refer to your site first and your builds that you update. Even if I don't pick the particular part I always use your recommendations as a healthy baseline.
I'm truly a fan of your site and just wanted to say thank you for all the information that I've gotten from it so far."
- Martin Hemphill, USA
"I would like to thank everyone involved for helping me (successfully) build my first PC! I chose the High End build because I felt it was right for what I need right now (Graphic Design, Web Design, Gaming, Game Design, etc.). 
I am now on day 3 with this PC and I'm absolutely LOVING it! It's beyond perfect and I just wanted to send a quick thank you to everyone, as this went so smoothly for my first build. I can imagine it must have been a good amount of work to determine part-compatibility."
- Frank Perullo, USA
"This website is awesome! So informational and not pretentious like other sites I've been to. The links in the left hand panel make it so easy to navigate the site. The one-click "Buy this build" option is such a convenient item. I come back here about twice a year to keep up on the latest tech. I wanted to let you know how thankful I am of your efforts. Keep up the good work!"
- James, USA
"I'm a first time home builder and have found your site invaluable. So thanks. I've exhaustively researched all your Feb mid range build specs and alternatives and cant find better in any area.
Thanks again for the great build advice and tutorials. I wasnt sure I was up to building my own rig but your site has given me the confidence to have a go."
- John, UK
"I built my own gaming rig this past summer. It was a mid-to-high level PC, totaling about $1200-1300 and I picked out all the parts using your website. I just wanted to take a moment to say thanks for the awesome info. My PC works absolutely flawlessly and I love it so much. I was afraid I was going to have buyer's remorse for dropping so much money on a PC, but I works so well and I haven't regretted it a bit. I still frequently check your website to check out the updated builds, and I think it's awesome how you update it monthly. All in all, I just wanted to say thanks for the upkeep on a great site."
- Matt, USA
"Recently a friend of mine wanted me to build him a decent gaming PC
for around six-hundred dollars. I had never built a PC before in my life, but I knew a fair bit about computers because my father was a internetworking technician. So with a basic knowledge of computer hardware and software I went ahead looking for the best budget builds out there.
Alas most of them were just showy builds that lacked any real affordability and good performance. Then I stumbled across this site during a Google search. I was relieved to find a very simple list of what I needed, and the components met my friends budget and my interest.
It was a week later when two huge boxes arrived at my doorstep and in no time I had everything opened up on my kitchen table; I was ready to build my first computer. After three hours and some struggle I had the budget beast running and all drivers installed. I downloaded a game on it and it played beautifully.
The next day my friend came over to give it his stamp of approval and he was thrilled. I was so proud of my work and very happy to see such a good thing come together.
Thanks for the build, and thanks for keeping this site up to educate people!"
- Kyle Mosley, USA
"Just wanted to thank you and your website for helping me build my first gaming PC! I've been sitting on your website for over a month, using it as a hub to research parts from your custom build suggestions. I finally bit the bullet yesterday and bought all the components, building my baby through the afternoon. Worked (almost) first time and gamed through the night! Can't believe it was so easy!"
- Gordon, Australia
"Guys.. I just wanted to thank you for putting this site together. I'm building a PC to run SC2 on ultra setting (prepping for Heart of the Swarm). I've never attempted anything like this, so I was pretty intimidated. Even though building a PC is super easy, it's really not unless someone walks you through the basic steps. Your time and effort are definitely noted, and greatly appreciated!"

- James P, Australia

"I was going to many site in order to make an respectable mid-ranged gaming rig. After lot of digging i stumble upon your site, and i am glad i did. Your site is up-to-date, unbiased and very easy to read. I can't even imagine how many hardware products you had to go through to make sure they appear on the site. Kudos for your work it's highly appreciated :)"
- Abhijiet, India
"I have been a hardcore console gamer my whole life and I wanted to finally jump into the world of pc gaming. I had so many questions on whether or not to buy pre built or build my own. Then I came across this site and it completely made my mind up to go ahead and build. I went with the high end build of $1500 and watched the video series to build my gaming machine. I was very nervous at the end when everything was together and this I hit the switch and she booted right up! I never thought I could build a gaming pc without having advanced computer knowledge but you guys made it a piece of cake. Thank you guys for putting together a site that beginners like myself could use and understand. This will be my go to site for everything pc related!"
- Jason Cathey, USA