About BGC & Our PC Building Mission
Helping Gamers & Creators More Easily Build Better, Faster, Longer-Lasting PCs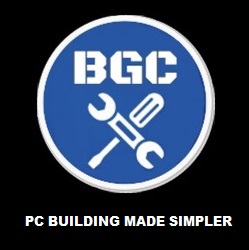 BGC is the original, long-running digital decode of the latest in the PC building landscape crafted with care specifically for PC gamers to more fruitfully navigate the ever-evolving, oftentimes-confusing hardware market without needing to be a computer engineer or tech genius.
A 100% Indie Publication: No Outside Influences Affect Our Recommendations.
Frequently Updated & Always As Unbiased & Objective As Possible.
About the Owner/Founder

Just some dude who grew up an avid PC/console gamer with a keen interest in the latest in tech, I initially taught myself computer programming in my spare time as a 14 year old cause I had an urge to not just play games, but create them. I started off coding little mini games using C++ and OpenGL/DirectX which led to me coding an FPS game engine and mini multiplayer shooter called Fragger with a friend who helped me with the 3D modeling and texturing.
Just after high school I stopped programming, and decided against getting a degree (was gonna study computer science) and instead decided to try my hand at pursuing my own thing as it felt more natural to me rather than following the tried and true path. I started Build-Gaming-Computers as a sort of experiment and apprenticeship in web development. Back then I saw a need for more simplified, more simply organised and easy-to-understand content on PC hardware and DIY than was already out there, so that total beginners wouldn't get confused. Some of the big hardware sites may provide great insights for the more experienced and advanced, but a lot of it can be over-complicated for the first-time PC builder looking to break into this fun and beneficial hobby.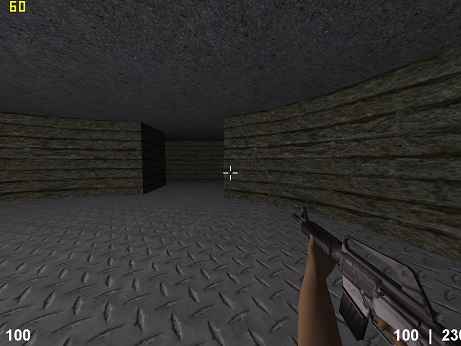 The FPS engine I coded as a teen; the most basic graphics ever, but I let myself off cause it was '04 after all, and I'm no John Carmack
Starting out as a fairly-embarrassingly-average website with questionable quality, know-how and depth, through constant upgrades to the content, continual reinventions, complete overhauls to the site, and a whole lot of patient KAIZEN (fancy way to say your aim is constant improvement by actually listening and respecting things like customer opinions, feedback, and using criticism and complaints to get better, not bitter), BGC has grown steadily over the years into the fairly expansive, constantly-updated indie PC building publication that it is today, now reaching thousands of gamers around the world each and every month with a healthy-high reader-retention rate and a core bunch of loyal fans.
Support Independent, Objective Hardware Publishing
If you enjoy the site, receive tangible value from it, and believe in our mission to be the best beginner-focused PC building resource that we can be with the most in-depth, objective, continually-updated PC builds and accompanying guides - you can support BGC in any of the following ways:
Provide feedback or constructive criticism on our builds and guides by emailing us here
Share the site with gaming buddies or other PC communities on Facebook, Reddit, Twitch, YouTube, Twitter, etc if you feel one of our articles would help someone out



If you decide to buy any of our recommended parts, buying through our product links helps support the site as we may receive a small commission on any sales we refer. This is how we're able to continue running and updating the site and doing what we love
Lastly, if you believe in our mission to keep on becoming an incrementally better and better independent publication with the dream of setting up a physical test-lab one day, feel free to leave a dollar or 3 in our

Tip Jar

. Any donations are reinvested back into making the site better.
Any feedback or support, big or small, is most definitely not expected but always very much appreciated in advance as every little bit counts for an underdog in the crowded, competitive hardware publishing space full of huge companies with deep pockets. Thanks for stopping by and I genuinely hope the site helps you in some way, and good luck with your PC build/s.
GG,
Julz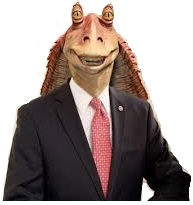 Disclaimer: Not Actually Me