ABOUT BGC & OUR MISSION
Learn to Build Better, Faster, Longer-Lasting Gaming PCs for Less with BGC: The Beginner-Friendly Guide to Navigating the Ever-Evolving Hardware Market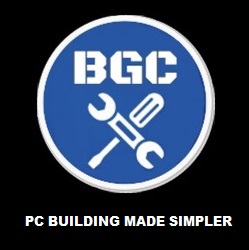 A 100% Independent, Objective & Unbiased Publication
No Outside Influences Affect Our Product Recommendations
About the Creator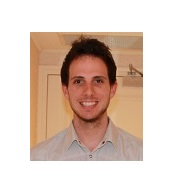 A former self-taught hobbyist game programmer who started coding mini PC games in his early teens, Julz is a lifelong gamer who developed a keen interest in computer science soon after and started BGC just after high school as a very rudimentary little blog to simply share what he was learning about DIY hardware at the time. 
Fast forward a fair few years and countless reiterations to the quality and depth of the site's content and research process, and BGC has come a fair way since, evolving slowly over time into the fairly expansive, comprehensive PC building resource that it is today, now consistently reaching and helping thousands of gamers and power users each and every month to more easily plan and build great custom systems. 
His favs of all time include OOT, GE007, Perfect Dark, HL1, WC3 & SWKOTOR, for good measure his fav movies besides SW1-6 (duh) include The Matrix, Limitless, and The Pursuit of Happiness, and he promises to never write in the egoic third-person again.
Our PC Building Mission
Semi-pretentious third-person-perspective about-me-section aside...
What's up guys. Julz here.
Whether you're brand new here, or revisiting the site again - welcome!
It's my hope the many continually-updated guides we thoroughly research and produce come in handy for your next build or upgrade, whether that's to help you more easily choose good part combinations for your specific needs, save more money on your build, or to learn some helpful installation and maintenance tips and tricks.
I started BGC to help all the beginner builders out there who find some of the more mainstream hardware publications a little too complicated or technical, as they're often targeted to the more enthusiast PC users who already have a good understanding of hardware.
But when you're building your first computer, all the info out there can really be overwhelming, so we always try to break things down in the most easy to understand, clear, and jargon-free way possible.
My overall aim with the site? Keep making DIY computers more and more accessible to all gamers and content creators - even if you're not hardware savvy and have no idea how computers work.
Our mission in continuously evolving the site isn't always easy, but it's simple:
Create the most helpful PC building guides and tutorials possible - period.
How to Show Your Support for an Unbiased Underdog in Hardware Publishing
If you enjoy the site and received genuine value from our meticulously-researched objective buying guides, sample builds, and in-depth tutorials, and want to return a small favor to help us continue the mission of staying the best, most in-depth beginner-friendly PC building resource on the interwebz (and to continue pushing to the next level of more mass appeal within the DIY industry at large) - here's how you can show your support. 
We don't accept donations, but if we did, of course this would be our tip jar
Any show of support for BGC is always much appreciated and might help the site more than you may realize: while we pride ourselves on taking the time necessary to create some of the most helpful, objective content for PC builders, we're still only the small guy in the scheme of things; a mere David in relation to some of the Giant Deep-Pocketed Goliath's in the hardware publishing space.
But we believe that even if the odds are stacked against you (never tell me the odds...), there is always a place for the little guy in most arenas if you keep your main focus on really listening to feedback and your readers, and you continually improve the service you bring your particular audience (Kaizen philosophy).

So if you enjoy the site and want to back the BGC mission, feel free to do so in one of the following ways:

Consider supporting our latest 

eBook

 or any future product launches



Anyway, hope the site has helped you more easily understand building PCs and navigating the constantly changing, oftentimes confusing hardware market.
Happy gaming and hope to see you back again sometime if you need help with a future build or upgrade, or if you simply just enjoy keeping up with the latest in gaming tech like I do.
Peace and love and all that stuff.
GG,

Julz