Buying the Best DVD Burner
For Your Custom PC Build
This article takes a look at what you should consider when buying the best DVD burner/drive for your custom PC. A DVD drive is necessary these days to play the latest games.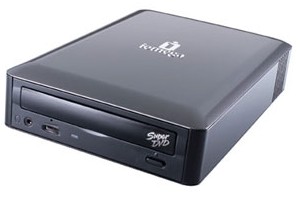 What Drive Speed?
One factor you consider when buying a CD or DVD burner is the drive speed. This refers to the speed that the drive can read and write data. For a CD writer, aim for a drive speed of at least 48X. 8X should be your minimum for DVD burners, although if you want the best dvd burner possible get 16X or higher.
Drive Compatability
There is a range of different dvd formats available out there, for example DVD+R, DVD-R, and DVD+R DL. You need to consider what formats your DVD burner supports, as not all DVD drives can read all types of DVDs. I would recommend getting a DVD drive that supports both DVD+R and DVD-R, as these are common formats.
Internal or External?
CD and DVD burners come in two different forms, internal or external. Internal drives are suited for desktop PCs and are the cheaper option. But if you're after portability you should consider paying a little more for an external burner.
---
Related Articles
Blu Ray Burner Buyer's Guide
What Is Blu Ray? The Blu Ray Format Explained
Guide To Different DVD Formats



Return to Gaming Computers from DVD Burner Buying Guide.

---