---
The Ultimate Step by Step Guide to Planning and Building Your First Custom Gaming Computer
---
(Our In-Depth Yet Easy-to-Follow PC Building Tutorial for Beginners with Included Images From Our Latest Real-Life Build to Help You Easily Understand)
Last Updated: December 2017
Building your own computer is easier than it used to be, and overall quite a straightforward process for the most part, but as a first-time builder (or if you're an intermediate needing a refresher on what's changed over the years) it's a good idea to have a thorough and up-to-date step by step tutorial by your side to take you through the entire process without missing any important details.
You can't rely on the manuals that come with your hardware components as they rarely provide any instruction whatsoever, and usually only come with a few little diagrams that are also ironically quite confusing even for intermediate builders.
Before 2017, if you were to ask me where to find the best complete tutorial on how to build a gaming computer I would have linked to another tutorial on the web.
But in 2017 we decided that we could do something better than what's out there, and that many of the complete PC building tutorials out there were either outdated, lacking substance and detail when it was needed, or they did not include certain important topics or subtopics that are still crucial to know as a beginner. 
So we spent 3 months in mid 2017 planning, designing, writing, editing and perfecting our secret project: one noob-friendly PC building tutorial to rule them all.
We also documented the build of our latest real-life gaming PC build with high-quality photos of the build to include in the tutorial to help clarify the confusing bits of building a computer.
Introducing, the Gaming Build Blueprint: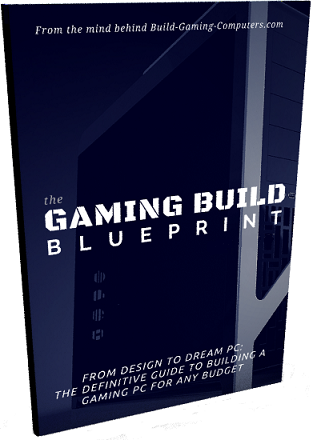 This nugget-filled guide explains each and every step of planning, shopping for, building and maintaining your first custom gaming PC from scratch all the way from picking the right hardware and accessories for your exact budget including tips for international shoppers, setting up a suitable work area and getting the right tool/s to build your system easily and safely, and then properly installing all of your parts, peripherals and operating system correctly the first time 'round with included quality images taken from our most recent real-life PC build.
There's also a full chapter on troubleshooting and how to locate and fix common problems and issues that may possibly arise when turning on your PC for the first time. As well as thoroughly explaining all the basics to you in plain-english, unlike most guides The Gaming Build Blueprint also includes less-talked about yet crucial topics such as:
The best add-on software and applications to install on a fresh new PC build in 2018, including a look at the current best free and paid security applications, the best internet browsers, performance-optimization and benchmarking applications, and more.

Everything you need to know about hardware upgrades, including when and how to upgrade each component and uninstalling best practices.

What you need to know about 

downloading and updating device drivers

, including which drivers matter, which don't, and how to do it the right way.

How to maintain your hardware and safely and properly clean your PC case, including when you should ideally maintain and clean.

How to optimize your general system performance to have your build running in peak condition at all times and to avoid slow downs as it ages.

How to optimize gaming performance including simple tips and strategies to easily squeeze out extra frames-per-second in your games.

And more topics that ensure you understand and have a roadmap for every step of planning, finishing and tweaking your new dream computer.
Here's a look at the table of contents and what you'll learn:
To get started with your transformation from PC noob to ninja and download your copy of the Gaming Build Blueprint, click the orange 'Add to Cart' button below and you'll be taken to our secure payment page. Thanks in advance for supporting the site.

We accept all major credit/debit cards as well as PayPal payments (sorry we don't accept Bitcoin for now) and as soon as payment comes through on our end of the system (should be instantaneous) we'll email you the download link so you can immediately start the tutorial and begin designing your dream build. Happy gaming.
(17.95 USD)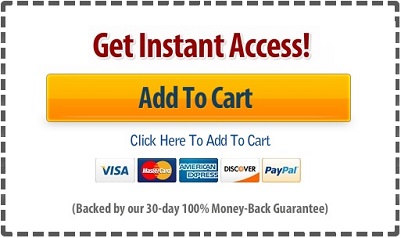 ---
About the Author
---
Julien has been an avid gaming/technology/hardware enthusiast for over a decade, first finding an interest in computer science in the form of teaching himself computer programming in his early teens which culminated in coding an indie arena-based multiplayer FPS game in high-school using C++ and OpenGL.

When he's not staying up to date on the cutting edge of computer and future technologies and running websites, he loves travel, sports, sci-fi/thriller/action movies, stand-up comedy, and FIFA tournaments. His fav PC and console games of all time are Zelda OOT, Perfect Dark, Half Life, MGS1 & 2, THPS2, and WarCraft 3. 
---
Includes Free Email Help & Free Lifetime Updates
---
Along with The Gaming Build Blueprint you'll have a hardware expert (me, the author) in your corner to help you should you get stuck or confused along your PC building journey (available for up to 60 days after your purchase date). I'll respond as quickly as I can and can help out with pretty much anything related to PC hardware such as helping you choose the best parts and peripherals.
Plus, you'll get free immediate access any future updated versions of our ultimate guide as we plan on improving it every now and then. We also may include bonus modules in the future, including video modules to supplement the main eBook, and you'll get free access to that as well.
---
FAQ
---
"Do I Need This Ebook? What About Just Following Free Tutorials From Around the Internet?"

Our eBook is for those who prefer a written guide that includes everything you need to know all in the one convenient downloadable/printable place, with supplemental images to help you go through the entire process without getting stuck, confused or making a mistake, and that goes into much more logically-ordered step-by-step detail than most other guides out there. Plus, with coverage of topics and extra pro tips and tricks that many (most?) tutorials and videos simply don't have the time to cover.
We're not saying this eBook are for absolutely everyone out there, and if you're already quite knowledgeable and have built gaming PCs before then you will be fine without it. However, if you're a beginner and want to make sure you build the very best PC for your budget and feature-needs, and that you do it the proper, safe, cost-effective way that will last, then our eBook could be a game-changer for you to make building your first PC a thoroughly enjoyable, successful undertaking minus the potential headaches and possible confusion.
It will also save you time having to research and piece together information you find online, and having to waste time trying to decipher which info out there is good and relevant, and which is misleading, incomplete or straight-up wrong advice. After speaking with thousands of first-timer builders over the years, you'd be surprised how much misleading or inaccurate hardware information there is out there on forums and blogs.
Either way, it doesn't matter whether you use our eBook to build your PC or you figure it out more on your own. It all comes down to how much guidance you think you'll need to confidently complete the process so you can get onto the important stuff of loading up your favorite PC titles and running them in their full glory.
"What If I'm Not Satisfied With My Purchase?"

A lot of time and effort has gone into making The Gaming Build Blueprint the best and most comprehensive PC building tutorial that you'll find anywhere. But if after going through the guide you're not fully satisfied with your purchase then feel free to reach out to me within 30 days and I'll provide you with a refund. With this money-back guarantee, by downloading this eBook you have nothing to lose and a lot of valuable knowledge to gain!