The Best Processor for Gaming in 2008

We help you decide on what is the best processor for your needs and budget by looking at the top gaming CPUs available at the moment. We have divided the gaming processors in three sections, the top performance processor, the 2 best value processors, and the 2 best budget processors.
No matter what your budget is, one of these great processors is sure to fall into your price range. It all depends on whether you want the absolute best processor out there for amazing performance, or if you want something a little more affordable but still with grunt, or perhaps a very cheap CPU because you won't need the extra performance.
Top Performance Gaming Processor

Intel Core 2 Extreme QX9770
This has got to be the fastest of all gaming processors available at the moment, but as you can expect the amazing performance also comes with quite a large price tag. The Intel Core 2 Extreme QX9770 is a quad core cpu with a clock speed of 3.2Ghz. It also comes with a huge amount of cache memory, 12MB to be precise.
As you can imagine, this processor can handle absolutely everything with ease. It is definitely the best processor for gaming at the moment, but for the same price you could easily find a complete desktop machine with decent performance. So we would only recommend it to a buyer without a cost concern, who wants the absolute best computer processor on the market.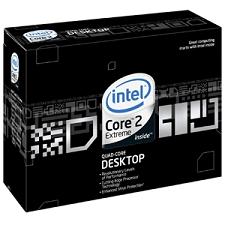 Top 2 Best-Value Processors For Gaming

Intel Core 2 Duo E8600
If you ask us, at this point in time you don't really need a quad core processor unless you're into desktop video editing and a lot of multitasking. Therefore, you should definitely consider a good dual core processor, such as the popular high-performance Intel Core 2 Duo E8600.
It is the one of the best processors on the market today in terms of great performance and value. You can pick one up for a fraction of the cost of a new quad core CPU, and still see amazing performance. The clock speed of 3.33GHz is definitely fast enough for most gamers, but if you want to squeeze some extra performance out of it, you will be glad to know that this series of processors are overclocking-friendly.
AMD Phenom X4 9850 Black Edition
This series of processors from AMD was meant to compete with the Intel Core 2 Extreme line of processors, but in terms of performance they just don't keep up. The AMD Phenom 9850 is a slightly slower CPU than Intel's best processor, but don't take that the wrong way, it's still blindingly fast.
The big advantage with AMD is cost. You can find an AMD Phenom 9850 for a fraction of what you would pay for an Intel Core 2 Extreme, and yet you are still getting an extremely fast gaming processor. That makes this processor great value-for-money in anyones eyes. The Black Edition of the Phenom 9850 is clock unlocked for those looking to squeeze as much performance out of it as possible. So if you're looking for AMD's best processor for gaming at the moment, and also AMD's best value processor, then look no further than the Phenom 9850.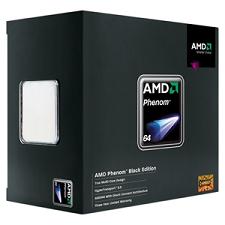 Top 2 Best Budget Gaming Processors

Intel Pentium E5200
Built around the Core 2 CPU design is the Intel Pentium E5200, Intel's best budget CPU at the moment. With a 2.5GHz speed it can handle all the basic computer tasks with ease, and also some more intensive applications and games. Just don't expect to run them at their full potential. But for the amazingly low price, there's really nothing to complain about. A very good buy for those not needing a high-end CPU.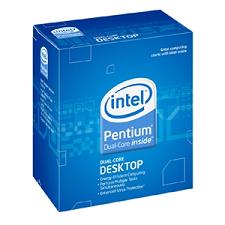 AMD Athlon 64 X2 6000+
AMD's top budget processor at the moment has got to be the Athlon 64 X2 6000+ series. It's still a very good buy for very low price if you're not looking for the absolute best computer processor out there. With a high speed of 3.0Ghz you can still achieve a lot with it.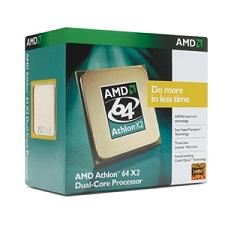 You can browse a range of all the above processors and more at the lowest price here.



Return to How to Choose the Best CPU from Best Processor for Gaming.