What's the Best PC Steering Wheel?

PC steering wheels are an awesome gaming accessory for any driving game fan and really makes for a much more immersive and realistic experience. They can be expensive so it's worth investigating which models are worth your money. In my opinion one of your best bets would be the Logitech G27 Driving Wheel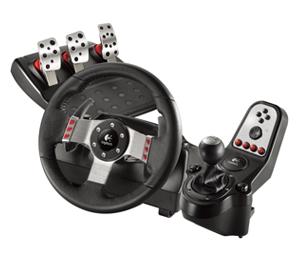 It's one of the best pc steering wheels on the market right now and it provides you with a very authentic driving experience. The Logitech G27 Driving Wheel is a full package which includes pedals, a gear stick, and programmable buttons. Here are the main features of the wheel that make it one of the best ever made:
Comfortable and realistic 11 inch steering wheel with leather-wrapped rim for smooth racing for hours on end.
Full dual-motor force feedback system which allows you to feel every turn, bump and acceleration just like you're sitting in the real thing.
Quickly change gears with quality 6-speed shifter
Steel pedals for gas, brake, and clutch
This is the only PC racing wheel you'll ever need for a super fun and realistic driving simulation.