Choosing The Best Gaming Keyboard

Are you looking for the best gaming keyboard to get ahead of the competition? Using a custom built keyboard designed for gaming will give you the edge in battle.
What makes the best keyboard for gaming is all a matter of preference. Different gamers have different needs, some require more control options with their keyboard than others. Gamers also have varying styles of play, posture, and wrist anatomy, so there is no such thing as a gaming keyboard that is best for everyone.
There are several purpose-built gaming keyboards available on the market, all with their fair share of cool features designed for more effective gaming control. But ask yourself, do you really need all these extra features?
Casual computer users might want to consider a normal keyboard with basic functions. On the other hand, hardcore gamers who want the most effective control to get ahead in their games will want a specially designed gaming keyboard. Most people who start using a good gaming keyboard for the first time often will never want to go back to a standard keyboard.
One of the Best Gaming Keyboards
Arguably one of the best gaming keyboards around at the moment is the Logitech G510 USB Gaming Keyboard
. Custom-made to meet the needs of gamers, some useful features of the Logitech G510 gaming keyboard include:
The GamePanel LCD on the Logitech G510 Gaming Keyboard keeps you informed with notifications, player and server info, and lots more.
18 programmable "g" keys streamlines your gaming.
Custom-color character backlighting of the keyboard lets you personalize the keyboard to match your gear.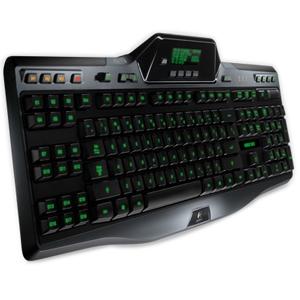 Gaming Computers / Computer Gaming Accessories / Best Gaming Keyboard

---