Get in Contact
Stuck planning a PC build (or have general PC questions)?

If you have a quick question, please use the comments section of the main Gaming PC Builds hub page.
If you have a bunch of different questions or want ongoing/in-depth advice, I also offer 1-on-1 email help for anyone who directly supports the site. I would love to help everyone with their specific build questions for free (as I did for many years in the initial stages of this website), but these days I'm crazy busy running both this site and developing a VR game, so I must put up some kind of gate to my time if I want to get anything done. Thanks for understanding : )
Have general feedback or a business inquiry?
Please use the contact form below, and include your email address if you're expecting a reply. 
Just please note I do not accept sponsored posts or guest posts no matter how much you wish to offer me; please understand this website is a sort of personal blog of sorts and I am the only one who posts on it.
PC blew up your parents house?
Most impressive my friend, but if your parents ask who greatly encouraged you to build your own PC, *mysteriously waves hand* this site does not exist and this very text is a figment of your imagination.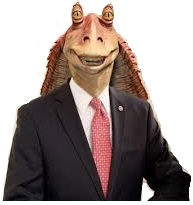 Mesa get back to you soon