Build the Best PC for New World
System Requirements & Best Value CPUs / GPUs for 60FPS (1080p, 1440p, or 4K)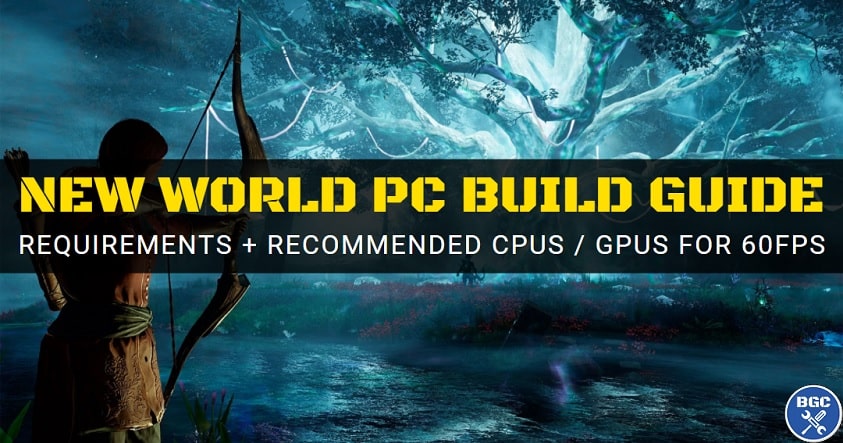 Published: January 17, 2022
New World is the fresh new open-world MMO in the PC gaming scene. Developed by Amazon Games, it features decent graphics by modern standards that can test a system at high resolutions or high settings. In this guide we'll look at the minimum requirements, but more importantly what kind of setup you need to get the most out of the game and run it at a super smooth 60FPS for your particular resolution. 
It's not the most demanding game, but it's far from the least (somewhere in the middle by today's standards). Also, like in WoW, keep in mind that performance in this title varies a lot depending on the map/location in the game, with some areas being much more demanding than others. So keep that in mind if ever analyzing New World performance benchmarks.
New World System Requirements (to Run the Game)
Before PC build recommendations for New World, here are the official minimum requirements as listed on Steam. Nothing to note really, as they're quite tame, meaning you don't need much in terms of specs to run the game.
New World Requirements
CPU (Minimum): Intel Core i5-2400 / AMD CPU with 4 physical cores @ 3Ghz
CPU (Recommended): Intel Core i7-2600K / AMD Ryzen 5 1400
GPU (Minimum): NVIDIA GeForce GTX 670 2GB / AMD Radeon R9 280 or better

GPU (Recommended): NVIDIA GeForce GTX 970 / AMD Radeon R9 390X or better

RAM (Minimum): 8GB

RAM (Recommended): 16GB

Storage Space: 50GB

Operating System: 64-bit Windows 10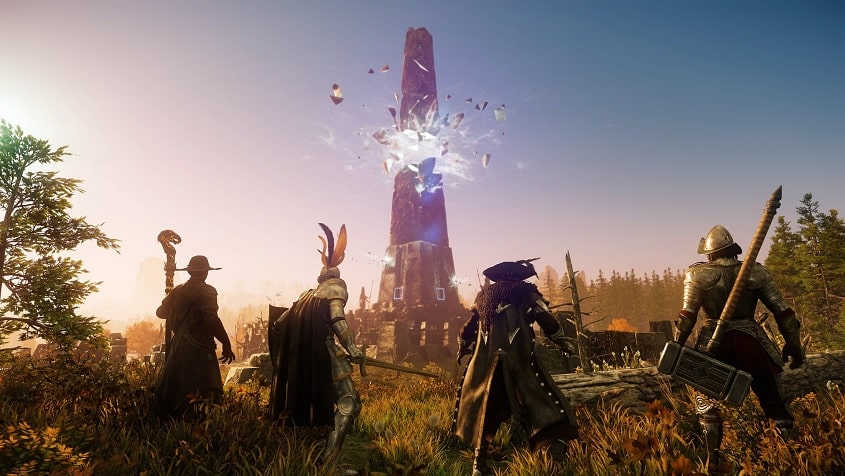 Best PC Builds for New World (60FPS)
With the base requirements out of the way, let's get into what matters - what you need for that magically smooth 60FPS performance for your chosen resolution (whether that's 1080p, 1440p, or even 4K). I won't be covering hardware suggestions for 144Hz monitors, since New World is a generally slower-paced, casual game that doesn't benefit much (if at all) from high refresh-rate displays. In other words, it's not a competitive eSports title where high frame rates are crucial, and 60FPS is more than enough to provide a great experience in this particular title (with anything higher performance-wise simply being a luxury).
New to PC? Gaming Resolutions Explained
So, based on the benchmark data available online from multiple sources, to hit 60FPS in New World across most of the game, and on the maximum graphics settings (technically referred to as "Very High" within the New World graphics settings menu), the following are the CPUs and GPUs you'll require based on the modern market. At 1080p, a 1660 Super or equivalent will get the job done. At 1440p, you're looking at a RTX 3060 or equivalent. Predictably, at 4K you'll need a fairly beefy GPU like a RTX 3070 if you want to hit a consistent 60FPS at maxed settings.
Best New World Specs for 60FPS (VERY HIGH SETTINGS)
CPU (Value): Intel Core i3 12100 or AMD Ryzen 3 3300X / Ryzen 5 3600
CPU (Best): Intel Core i5 12400 or AMD Ryzen 5 5600X
GPU (1080p): NVidia GeForce RTX 3050 8GB / GTX 1660 Super 6GB or AMD Radeon RX 6500 XT / RX 5600 XT

GPU (1440p): NVidia GeForce RTX 3060 12GB / RTX 2060 Super 8GB or AMD Radeon RX 6600 XT / RX 5700 XT
GPU (4K): NVidia GeForce RTX 3070 10GB / RTX 2070 Super 8GB or AMD Radeon RX 6700 XT 16GB
RAM: 16GB 3200MHz DDR4 (2x8GB)

In terms of CPU requirements, New World isn't an overly CPU intensive game. Besides, reaching 60FPS in the far majority of games doesn't require much from a processor anyway, so even if New World was very demanding on the CPU, you still wouldn't need a high-end CPU to reach 60 frames. So, any modern entry-level CPU from Intel or AMD will suffice - don't be fooled by the "i3" or "Ryzen 3" series, as they pack some serious punch and are great bang for buck options for many games (again, especially if all you need is 60FPS - at 144FPS your CPU requirements raise considerably).
Related: World of Warcraft PC Build Guide
If you want the highest and most consistent frame rates though, to stay well above 60FPS at all times, a slightly stronger CPU like a modern i5 or Ryzen 5 would be the absolute ideal. But again, totally unnecessary for this particular title. Lastly to RAM, and 16GB is plenty for the far, far majority of modern games. Very few titles can actually take advantage of 32GB of memory, and I'm confident to say that New World isn't one of them. In terms of RAM speed, 3200MHz is still the sweet spot for value at the time of writing.
Anyway that wraps up this short and sweet guide to New World's PC requirements and hope it helped you decide on the optimal setup for your budget. If you want to see the above CPUs/GPUs in full PC build examples, check out the main PC builds guide as well for much more information on choosing components. Or see the prebuilt PC section if you don't have the time nor patience to build your own custom setup, where I hand-pick the best value premade desktops that I find on the market.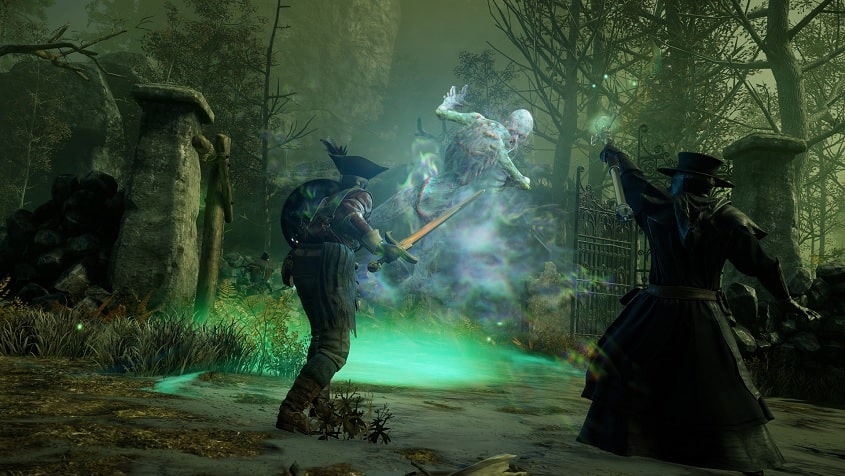 ---
Trusted VPNs
VPN software is quite important in this day and age and will improve the security and privacy of your PC when online. There are also benefits to using VPNs for gaming.

There's lots of VPNs out there but the ones I recommend most to gamers is ExpressVPN (special link that gets you 3 months off. they also offer a free trial here) and NordVPN which are both highly rated gaming VPNs because they're the fastest and most secure.
Search the Site
About the Author
Indie game dev currently working on my first public release after years of hobby projects, a story-driven VR FPS built with Unreal Engine (to be announced soon here for anyone into VR FPS's). Also likes writing about tech, which also helps fund development of the game.
My favs of all time are OOT, Perfect Dark, MGS1, MGS2, GE007, DKC2, THPS3, HL1, and HL2, with the most recent addition to my list of immortals being the VR masterpiece Alyx. If you want help with a new build feel free to ask on the main PC builds guide. If you found the site extra helpful and wish to support the work I do here, sharing an article with a friend helps a lot and is much appreciated. - Julz