Build the Best PC for Destiny 2 (2023)
System Requirements & Best Value CPUs and GPUs for 60FPS, 144FPS, 240FPS
Last Updated: September 11, 2023
Destiny 2 is a popular free-to-play multiplayer First-Person Shooter, with single player campaigns available in paid expansion packs such as in the latest The Witch Queen add-on. If you're upgrading or building a PC for Destiny 2 performance and want to ensure a super smooth 60FPS, 144FPS, or 240FPS depending on your monitor's refresh rate, in this hardware buyer's guide we'll look at which CPUs and GPUs will get the job done. Developed with an improved version of Bungie's in-house Blam engine, Destiny 2 isn't a very demanding game by modern day standards, but is graphically demanding enough that reaching consistently high frame rates of 100FPS and beyond will require a fairly good gaming PC.
Related: Build the Best PC for Halo Infinite
PC Requirements for Destiny 2 (As of 2023)
First let's quickly go over the official system requirements for Destiny 2, which apply to both the base game and expansion packs such as the latest The Witch Queen.
Destiny 2 System Requirements
CPU (Minimum): Intel Core i3-3250 3.5 GHz / Pentium G4560 3.5 GHz or AMD FX-4350 4.2 GHz
CPU (Recommended): Intel Core i5-2400 3.4 GHz / Core i5 7400 3.5 GHz or AMD Ryzen R5 1600X 3.6 GHz
GPU (Minimum): NVidia GeForce GTX 660 2GB / GTX 1050 2GB or AMD Radeon HD 7850 2GB
GPU (Recommended): Nvidia GeForce GTX 970 4GB  / GTX 1060 6GB or AMD R9 390 8GB
RAM (Minimum): 6 GB
RAM (Recommended): 8 GB
Disk Space: 126.3 GB (source)
Operating System: Windows 7 64-bit or Windows 8.1 64-bit or Windows 10 64-bit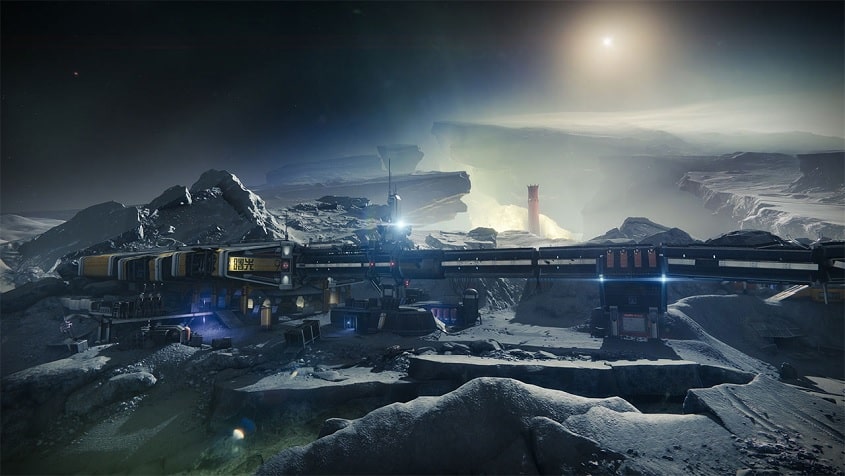 Best PC Builds for Destiny 2 (60FPS, 144FPS, 240FPS)
If you want flawless performance in Destiny 2, below are the modern CPUs and GPUs I can suggest for anyone upgrading or building a new setup. These hardware recommendations are based on analyzing a bunch of benchmarks from around the web, and focus on which parts will give you the best bang for buck for various categories of performance. Destiny 2 has support for NVidia Reflex, a NVidia exclusive feature that reduces latency in fast-paced games, so if you're a more serious competitive player wanting every little edge that you can possible get you may want to favor NVidia when choosing a graphics card for Destiny 2. For everyone else, either AMD or NVidia GPUs will do just fine.
Best Value Specs for Destiny 2
CPU (60FPS Best, 144FPS Budget): Intel Core i3 13100 / 12100 or AMD Ryzen 3 4100 / 3300X
CPU (144FPS Best, 240FPS Budget): Intel Core i5 13400 / 12400 or AMD Ryzen 5 5600X
CPU (240FPS Best, 360FPS Budget): Intel Core i5 13600K / i7 12700K or AMD Ryzen 5 7600 / Ryzen 7 5800X
GPU (1080p 60FPS Low): NVidia GeForce GTX 1050 2GB or AMD Radeon RX 560 2GB
GPU (1080p 60FPS High / 144FPS Low): NVidia GeForce RTX 3050 8GB / GTX 1650 Super 4GB or AMD Radeon RX 5600 XT 4GB

GPU (1080p 240FPS Low / 1440p 60FPS High): NVidia GeForce RTX 3060 12GB / 2060 Super 8GB or AMD Radeon RX 6600 XT / RX 5700 XT
GPU (1440p 144FPS Low / 4K 60FPS Medium): NVidia GeForce RTX 4060 / 3060 Ti / 2070 Super 8GB or Radeon RX 6700 XT

GPU (4K 60FPS Max Settings): NVidia GeForce RTX 4060 Ti / 3070 / 2080 Super 8GB or AMD Radeon RX 6800 16GB
RAM: 16GB DDR4 (2x8GB, 3200MHz)

As for choosing a CPU for Destiny 2, partly because the game is quite a few years old now, it's not a very CPU intensive title, though like most games if you want high frame rates of 144FPS for 144Hz displays or a super high 240FPS for 240Hz displays, you will want a solid mid-range CPU for the best experience. Lastly, Destiny 2 doesn't require much RAM, so the standard recommendation of 16GB for modern PC builds these days is much more than enough (and if on a budget, even 8GB is totally fine to max out the game). That wraps my thoughts on building the best PC for Destiny 2, and check out the other game requirements guides such as the Apex Legends setup guide if you're choosing hardware for other popular titles.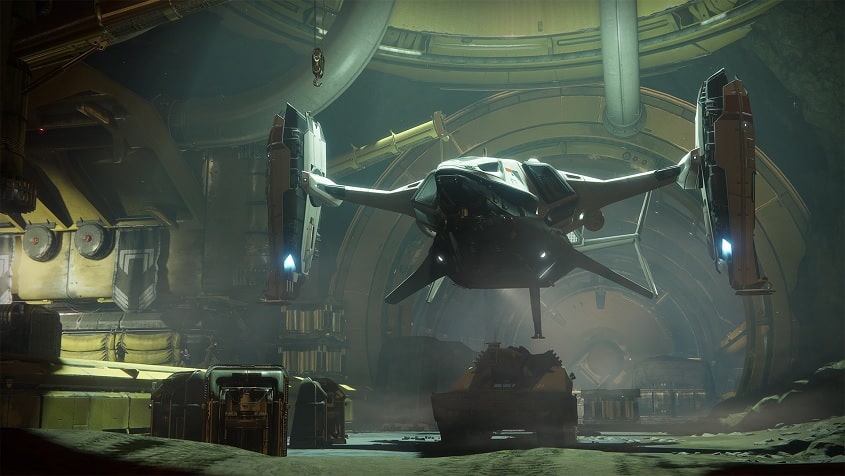 ---
Trusted VPNs
VPN software is quite important in this day and age and will improve the security and privacy of your PC when online. There are also benefits to using VPNs for gaming.

There's lots of VPNs out there but the ones I recommend most to gamers is ExpressVPN (special link that gets you 3 months off. they also offer a free trial here) and NordVPN which are both highly rated gaming VPNs because they're the fastest and most secure.
Search the Site
About the Author
Indie game dev currently working on my first public release after years of hobby projects, a story-driven VR FPS built with Unreal Engine (to be announced soon here for anyone into VR FPS's). Also likes writing about tech, which also helps fund development of the game.
My favs of all time are OOT, Perfect Dark, MGS1, MGS2, GE007, DKC2, THPS3, HL1, and HL2, with the most recent addition to my list of immortals being the VR masterpiece Alyx. If you want help with a new build feel free to ask on the main PC builds guide. If you found the site extra helpful and wish to support the work I do here, sharing an article with a friend helps a lot and is much appreciated. - Julz