---
CHOOSING HARDWARE FOR SC2
---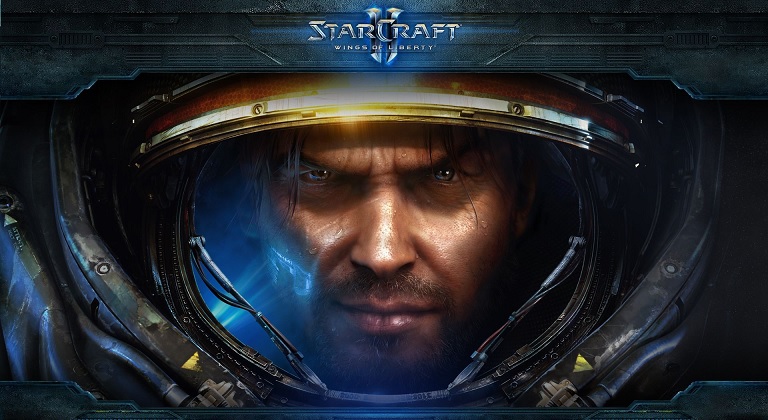 An All-Time Classic RTS. Runs Well On Most Setups
Ah, good old StarCraft 2 (referred to as SC2 from now on). The legendary, futuristic and military-themed RTS (Real Time Strategy) was once the biggest eSports game on the planet a few years back in its heyday.
Other games have recently risen to the top of the viewership and playerbase of Esports which has made SC2 eSports not as big as it used to be, but there's no denying competitive SC2 played a key role in paving the way for eSports as a huge thing.
To this day it's still one of the most popular competitive games in the world with quite a few tournaments and attractive prize money still being thrown around, and is easily the most popular competitive RTS in an eSports world now dominated by MOBA and FPS games.
Who knows what the future holds for SC2 as a top eSport, but either way it still has a huge fanbase and so let's dive into what you need to know about building or upgrading a PC for battle-ready performance in this ground-breaking title.
Is SC2 Demanding on Hardware?
Overall, SC2's game engine relies quite a bit on the CPU (and less on your graphics card) when it comes to getting high frame-rates, but as with most eSports if you're putting together a budget-friendly rig to try and get a flawless 60FPS then you'll be happy to know that you don't need too much firepower.
Minimum StarCraft 2 Hardware for 60 FPS+
To guarantee you'll never drop below 60FPS in full HD on maximum settings, even during epic battle sequences with tons of units on-screen, you'll require the following processor, graphics card and RAM:
CPU: Intel Pentium G4560 (with stock cooler)
GPU: NVidia GTX 1050 2GB
RAM: 4GB DDR4 (any speed)
You could in fact get a lesser GPU such as the GT 1030 or the RX 550, which are the next tier below the GTX 1050, however with those cards in extremely congested battles you'll fall under 60 FPS slightly whereas the 1050 will sail through any situation without a hiccup.
Minimum StarCraft 2 Hardware for 144 FPS+
Using a high-refresh rate monitor isn't crucial for a game like SC2 and it won't make you play any better unlike super fast-paced games like CS:GO for example where a 144Hz screen can give you a slight yet noticeable edge over 60Hz models, but it does make the experience smoother.
So, if you want to play SC2 at a high FPS like 144, for getting every bit of use out of a fancy super-smooth 144Hz display, you'll need to crank up your CPU to an i7 (or AMD equivalent Ryzen although Intel will perform slightly better in SC2) as SC2 relies on your CPU a lot.
As for the GPU, stepping up slightly from the 1050 to the mid-range GTX 1060 is what you'll need as well. Either version of the very capable 1060 will do.
CPU: Intel i7-7700 (with stock cooler)
GPU: NVidia GTX 1060 (3GB or 6GB version)
RAM: 8GB DDR4 (any speed)
---
Hope this guide helped in your research, and good luck with your new setup. Need further help?
For Simple Questions
If you need further help choosing the optimal bang-for-buck parts-list for your specific requirements, feel free to post a question in our main comments section (on our Latest Gaming PC Builds page). We'll respond to you ASAP and do our best to help steer you in the right direction.
For Detailed Help (Premium Email Support)
To have ongoing access to our exclusive support email (reserved for customers only), check out the "Master" or "VIP" editions of our book (The Gaming Build Blueprint Manual). These editions come with included long-term support. This might come in real handy if you're building your first PC but are still a bit worried or intimidated. You'll have the peace of mind to be able to ask us for help at any stage of your build.