---
BUILD A PC FOR ROCKET LEAGUE: CHOOSING THE BEST HARDWARE
---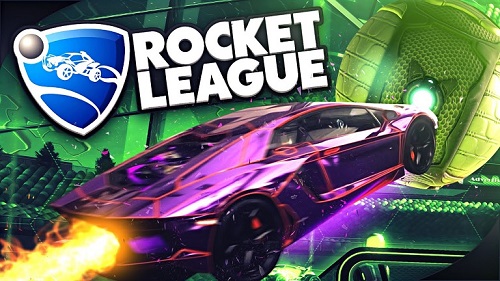 A unique, novel concept that's become a top sporting title
Last Updated: Mar 23, 2018
Building a PC for Rocket League to get smooth 60FPS or 144FPS+ performance on a 60Hz or 144Hz monitor? This guide will explain how to choose the best modern hardware components to achieve this without overspending.
Rocket League is a PC soccer game with a unique twist; players on each team are in rocket-powered cars. Sounds cool, and it is...it's become a very successful games due to it's excellent fun and it's not quite a popular eSport too! Prize money given out at Rocket League tournaments is well into the hundreds of thousands of dollars and likely to rise.
The great news is Rocket League is very accessible and doesn't require demanding PC hardware to play nice and smoothly, and it's also well-optimized meaning it won't be hard to get a high FPS to play on higher refresh-rate monitors.
We do recommend getting a 120 or 144Hz screen if you have the money for it as it'll make the game smoother which definitely helps for competitive play, but let's first get into a budget-friendly build for those sticking to the standard 60Hz screen to aim for 60FPS.
Minimum Rocket League Hardware for 60 FPS+
Our commonly recommended budget gaming CPU pick, the Pentium G4560, is called up yet again as there's nothing that comes close in terms of bang for your buck for most eSports games when aiming for 60FPS.
CPU: Intel Pentium G4560 (with stock cooler)
GPU: NVidia GTX 1050 2GB
RAM: 4GB DDR4 (any speed)
And when paired with a GTX 1050 2GB you have all the grunt you need to average well over 60FPS on max settings in 1080p (and average ~100 FPS).
Dropping down to a lower graphics card such as the GT 1030 or RX 550 will have you dip under 60FPS at times, unless you turn down the settings, so that might be a consideration if you're on a really tight budget and you don't mind not playing on max settings.
Minimum Hardware for 144 FPS+
Some games offer more noticeable differences when you uncap the frame-rate and use high-refresh rate screens. For example, CS:GO benefits greatly and it allows you to play with more focused precision than when playing on a 60Hz screen.
Other games, such as MOBA games, still benefit from 120/144Hz displays, but the difference isn't AS important and it won't affect your gameplay performance all that much.
Rocket League falls into the former category, and using a 144Hz monitor (or 120Hz for that matter) will most definitely improve not only how smooth the game looks but also your ability to play the game at your absolute best and with the most accuracy.
If you have the money for it and want the best RL eSports experience on your rig, we highly recommend a 144Hz monitor. So, to get your frame-rate up over the 144 mark for your awesome 144Hz screen, this is the cheapest modern setup that will get you there:
CPU: Intel Pentium G4560 (with stock cooler)
GPU: NVidia GTX 1060 6GB version
RAM: 8GB DDR4 (any speed)
Since the frame-rate in RL benefits more from upgrading your GPU than your CPU, to get above 144FPS consistently you'll be needing the GTX 1060 6GB or AMD equivalent in the RX 580.
Sticking with the Pentium G4560 CPU from the budget Rocket League build is still all you need, thanks to the game being well optimized, and for anyone wondering – no, this CPU won't bottleneck a 1060.
Feel free to get an i5 or Ryzen 5 instead though if you want a stronger CPU for other games or non-gaming apps, but if RL is all you really care about then with a G4560 you're golden and will easily get high frame rates.
About the Author
A hobbyist game programmer turned hardware enthusiast, Julien "cyberjulz" is the founder of BGC and has kept a keen eye on the latest in DIY gaming ever since starting BGC back in '06 as an almost laughably-basic and brief 20 page site with the aim to make building PCs more accessible to the average gamer since most resources weren't too noob friendly. Over countless reinventions and reiterations to the quality, depth and usefulness of the content over many years the site has steadily grown into the expansive, comprehensive and ever-updated first-time PC builder resource that it is today that now reaches and helps thousands of gamers and power users each month to more easily plan optimal setups for their exact needs. You can learn more about the BGC mission and ways to support it here.

Questions, Feedback & Getting Further PC Build Help
Have a question or enjoyed the article and want to share some feedback, constructive criticism, or report an error to help us keep making BGC the best beginner building resource around? We're listening: feel free to comment or message on our Fanpage or email us here.
For those wanting comprehensive 1 on 1 help with planning the perfect custom build for your specific budget and performance requirements, our personalized parts-list research service might be for you. You send in your build requirements, in as much detail as you like, and we'll get to work to carefully and comprehensively plan the very best PC build for your specific situation to help you save money, stretch your budget as far as possible, and build the ultimate high-performing, well-balanced, reliable and upgrade-friendly system.