Home > Best PC Software > Gaming VPNs
Choosing the Best VPN for a Gaming PC
5 Key Features to Look for in a Good Gaming VPN (& Top Gaming VPNs in 2023)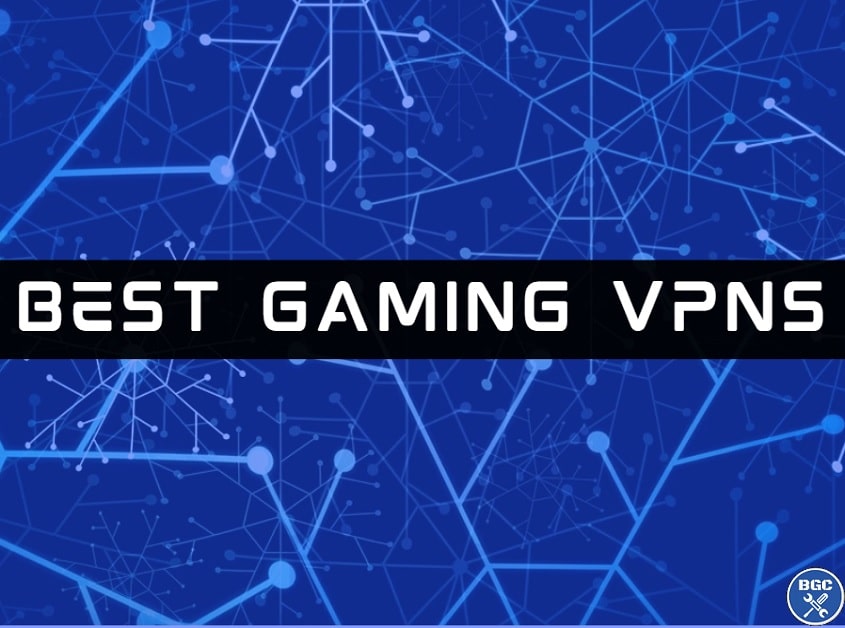 Published: February 6, 2023
Online gaming has become increasingly popular in recent years, with many millions of players worldwide enjoying all sorts of different genres. However, online gaming also comes with certain security and privacy risks, which is why many gamers turn to virtual private networks (VPNs) to keep their gaming activities secure and private. If you're looking for the fastest, best VPN for gaming in this article we'll discuss the important considerations to think about when choosing between the different VPN services out there.
See Also: Benefits of VPNs for Gaming
1. Speed

One of the most important factors to consider when choosing the best VPN for gaming is speed. A fast and stable connection is crucial for online gaming, where even the slightest lag can impact gameplay. Choose a VPN that offers high-speed servers and low latency, so you can enjoy seamless gaming without any interruptions.
To know if a certain VPN is fast enough for gaming, consider the following:
Server Locations: For maximum speed and connection reliability, it's best to connect to a nearby server as it takes less time for data packets to be sent. The closer the server is to your location, the faster your connection will be. Make sure to choose a VPN with servers near you for optimal speed.
Bandwidth: The more bandwidth a VPN provides, the faster your connection will be. A VPN with unlimited bandwidth is ideal for online gaming, where high-speed internet is crucial.
Latency: Low latency is important for online gaming, as even slight lag can impact gameplay and enjoyment. A VPN with low latency will provide a fast and stable connection.
Server Load: VPN servers that are heavily loaded with users can result in slower speeds. Choose a VPN with servers that are optimized for gaming to ensure fast speeds.
Server Speed Tests: You can use online speed tests to check the speed of a VPN's servers. This will give you a good idea of the VPN's speed and performance.
User Reviews: Reading user reviews can provide insight into the real-world speed and performance of a VPN. Look for reviews from other gamers, as they will have relevant experiences.
It's important to keep in mind that other factors, such as your own internet connection and hardware, can also impact VPN speed. To ensure the best gaming experience, choose a fast VPN and test it regularly to confirm it meets your needs.
2. Security Features

The security features of a VPN service is another important factor to consider when selecting the best VPN for gaming. You want to choose a VPN that offers strong encryption and security protocols, such as OpenVPN or IPSec/IKEv2, to keep your gaming and non-gaming activity secure and private.
VPNs safeguard your privacy by constructing an encrypted data pathway between your device and the VPN server, and while they all achieve this, there's a variety of protocols utilized to encrypt data.
The more protocols a VPN service offers, the better it is, but the OpenVPN protocol is a must-have. OpenVPN is the most advanced and secure protocol currently in widespread use, and an ideal VPN service should allow you to select between its two variations, TCP and UDP.
Another handy security feature a VPN can have is a kill switch, which disconnects your device from the internet if your VPN connection drops unexpectedly, which prevents you from sending data outside the secure VPN tunnel. Not all VPNs have a kill switch, but the best VPNs do. If your VPN service does, make sure to manually enable it in the settings as not all VPNs have them turned on by default.
3. No Log Policy

Some VPNs may keep logs of your online activity, which can be a privacy concern. To ensure that your gaming activity and general internet usage remains private, choose a VPN that has a no-log policy. This means that the VPN won't keep any records of your online activity, so you can enjoy online gaming with complete peace of mind.
4. Customer Support

Good customer support is essential when it comes to troubleshooting any issues you may encounter while gaming with your chosen VPN service. You want to choose a VPN with a responsive and knowledgeable customer support team, so that you can get quick and effective support whenever you need it. To know if a VPN service has good support, you're going to have to rely on customer reviews to get a sense of the level of service and support they provide.
5. Price

Last but not least is of course the cost of the VPN service. VPNs range in price, but just because a certain VPN service is more expensive than another doesn't necessarily mean it's better. Make sure to do your research and compare different VPNs, so you can find the one that offers the best value for money.
If you sign up to a service for an extended period of time (say a year) you should be able to save a fair amount of money, so it pays to do your research to choose the right one for your needs and to then stick with them for a while. Also, look out for deals as VPNs often have discounts all year round. Now let's move onto VPN recommendations, and also the basics of how to use a VPN.
Top 2 Best Fast VPNs for Gaming (2023)

Choosing the right VPN for gaming can enhance your online gaming experience as there are various benefits of using a VPN for gaming, so make sure to consider the above factors when making your choice so you can enjoy a fast, secure, and private gaming experience. Always do your research and compare different VPNs before making a purchase.
My current top recommendation for the best fast VPN for gaming is NordVPN, which has been ranked for many years by multiple reputable publications as being one of the best VPNs for gaming. I've used it personally too and it worked well without any issues.
NordVPN is considered a high-quality, reliable VPN service for several reasons including:

Security: NordVPN uses strong encryption and has several security features, such as a kill switch and automatic malware blocking, to keep your online activity safe and secure. NordVPN also uses IKEv2/IPsec and OpenVPN protocols, which are well known for security and reliability.
Privacy: NordVPN is based in Panama, which has no mandatory data retention laws, and they have a strict no-logs policy, meaning they do not collect or store any information about your online activity.
Speed: NordVPN has a large network of servers, allowing you to choose a server close to your location for fast and reliable connections. They also offer unlimited bandwidth.
NordLynx: NordVPN created their own VPN protocol called NordLynx, which is a next-gen protocol that offers improved connections, speeds, and better security measures than other VPN protocols which works very well for gaming.
Compatibility: NordVPN is compatible with a wide range of devices and platforms, including Windows, Mac, iOS, Android, Linux, and more.
Customer support: NordVPN offers 24/7 customer support through live chat, email, and an extensive knowledge base to help you with any issues you may encounter.
ExpressVPN is another excellent option for gamers that has similar features, and is a tie with NordVPN as the fastest gaming VPN you can get right now. It's hard to split the two, and you can't really go wrong with either NordVPN or ExpressVPN. One advantage of ExpressVPN is they offer a free trial which is handy, and if you decide to signup make sure to use this coupon page to get 3 months off.
How to Use a VPN for Gaming

To use a VPN when gaming, it's as simple as doing the following steps:
1. Install the VPN software
Download the VPN software and install it on your device, whether that's a desktop, laptop, or mobile.
2. Connect to a server
Choose a server located close to the gaming server you want to play on to help reduce latency/ping.
3. Launch your game:
Once the VPN is connected, you can launch the game.
4. Monitor your connection:
Pay attention to your connection speed and stability, and adjust your settings as needed to ensure the best gaming experience.
See Also: Top Software to Install on New Gaming PCs
---
Trusted VPNs
VPN software is quite important in this day and age and will improve the security and privacy of your PC when online. There are also benefits to using VPNs for gaming.

There's lots of VPNs out there but the ones I recommend most to gamers is ExpressVPN (special link that gets you 3 months off. they also offer a free trial here) and NordVPN which are both highly rated gaming VPNs because they're the fastest and most secure.
Search the Site
About the Author
Indie game dev currently working on my first public release after years of hobby projects, a story-driven VR FPS built with Unreal Engine (to be announced soon here for anyone into VR FPS's). Also likes writing about tech, which also helps fund development of the game.
My favs of all time are OOT, Perfect Dark, MGS1, MGS2, GE007, DKC2, THPS3, HL1, and HL2, with the most recent addition to my list of immortals being the VR masterpiece Alyx. If you want help with a new build feel free to ask on the main PC builds guide. If you found the site extra helpful and wish to support the work I do here, sharing an article with a friend helps a lot and is much appreciated. - Julz