GPU Prices Going Down? 4 Reasons the Worst of the GPU Dark Age May Be Behind Us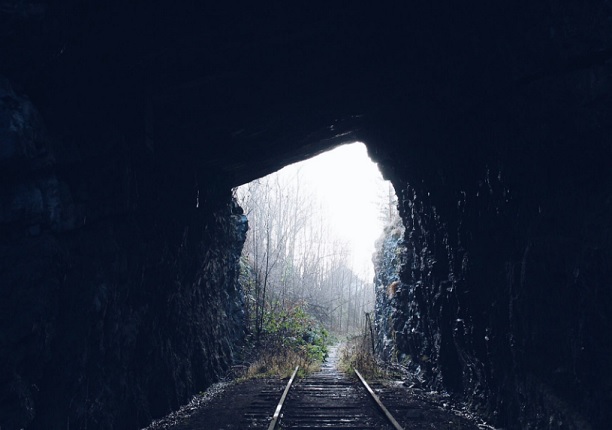 Finally Some Light at the End of the Tunnel for Our Beloved DIY Community
Date Published: Apr 7, 2018
Based on recent analysis for the GPU market, we have reason to believe the worst of the graphics card pricing crisis could be behind us (fingers crossed).
Firstly, to summarise what's been going on if you're new here, the booming popularity of cryptocurrency mining over the past year or so has increased demand for GPUs as graphics technology is used to mine for Bitcoins/other currencies, and this has lead to sky-high pricing of GPUs and much lower than normal stock for months now.
For PC builders looking to get into gaming the smart DIY way this has meant a lot of waiting around and confusion, paying through the nose for a GPU, or in some cases accepting defeat and *gasp* buying a pre-built desktop which for the first time in our 12 year history running this site has been something we've begrudgingly listed as a potential option for our readers (especially for higher-end systems as that's where you feel the pricing inflation the most). 
However, this month there's finally some good signs to report based on recent market changes and other developments.
Of course, nobody can predict the future, but we have multiple reasons to currently (as of early April) be more optimistic than ever of the unfortunate situation that has plagued the DIY gaming market for a fair while:
1. Downward Overall Trend of Prices in March
At the time of writing this, GPU prices have been trending down lately and in some instances have been the lowest they've been in months.
Whilst they're obviously not at MSRP yet otherwise we wouldn't be writing this article, it's very promising and a welcome change from the seemingly ever-increasing upward price trend that we've gotten used to over the past few months.
This downward trend has been noticed for both AMD and NVidia cards, and in different price tiers too.
For example, in March prices of top-tier cards like the 1080 Ti went down by as much as roughly 25-30% in some cases. In more mainstream price tiers, we saw prices down by as much as roughly 20-25% in some instances.
2. Much Better Stock Availability in March
On the whole, over the past month GPU availability has been much better overall across the board, whether that's AMD, NVidia, high-end, mid-range, budget tier, etc.
Not long ago it was almost impossible to find your favourite card in stock, but recent stock levels have been the best we've seen this year so far from our perspective.
3. Falling Cryptocurrency Prices (& investor interest/confidence)
#1 and #2 can generally be put down to the overall downward trend of cryptocurrency valuations that has happened recently - digital currencies across the board have seen a horrible start to 2018.
Investors' spirits are dampened in general, which means less interest in pursuing cyrpto investing and therefore less demand for GPUs.
Of course, Cyprto could dramatically bounce back again at any time, but at this point in time the negativity in the market has meant a positive for gamers for the time being, and if it either stays this way or worsens further still for crypto miners then the GPU market could normalize sooner than many anticipated. 
We'll see what happens.
4. Release of a Popular New Mining-Focused PC
A company called Bitmain, which is the largest supplier of ASIC's, have started taking pre-orders of their new dedicated mining computer the Antminer E3 which could also help ease the GPU situation for gamers.
This new purpose-built mining rig will supposedly boast amazing graphical power for miners, and could help replace the need for many miners to put together outrageous multi-GPU AMD/NVidia setups, meaning more cards left for us gamers.
Things Looking Up, But Don't Bet Your House On It
This is just our perspective and speculation based on what's been happening in the market and keeping an eye on other sources, but despite these reasons to be hopeful about GPU prices continuing their recent downward trend (finally) the reality is that right now GPU prices are still of course a lot higher than normal so tread carefully when building a PC.
See our tips on building a PC during the GPU crisis here. Good luck.
Your Comments/Feedback (and How to Get 1-on-1 Build Help)
Got a question or want to share your thoughts on the above guide? We're listening and you can reach us on the platforms below or email us direct and we'll gladly help you out where possible if time permits. If you need more in-depth help with tweaking a build or planning one from scratch for your specific budget/theme/performance aims/etc - see our Get a Done-for-You Parts-List service where for a small tip we can thoroughly research and plan the very best build for your exact wants and needs. Also, constructive criticism on any aspect of the site is always welcome and appreciated as it helps us continue crafting BGC into the best noob-friendly DIY resource that it can be. Thanks guys.
About the Author
Former hobbyist game programmer turned tech fanatic, Julz is the founder and lead author at BGC and has kept a keen eye on the latest in DIY gaming since starting the site in his spare time over a decade ago as an almost-laughably basic, unimpressive little site with a simple aim to try and make building a PC more accessible to the average gamer since most resources were far from beginner-friendly.
Over countless reiterations to the quality and depth of the site's content and research process over the years, it's steadily grown into the fairly expansive, comprehensive and constantly-updated PC building resource that it is today, now reaching and helping thousands of gamers and power users each and every month to more effectively plan optimal setups for their exact needs. His fav PC games of all time are HL1, WC3 and SWKOTOR (OOT, Perfect Dark, DKC2 & MGS2 for consoles) and he promises never to speak in third-person again. You can learn more about the BGC mission here.