---
BUILDING, UPGRADING OR BUYING A PC FOR WORLD OF WARCRAFT
---
Last Updated: Mar 5, 2018
Planning a World of Warcraft PC Build that runs the game nice and smoothly for your chosen resolution? This beginner's guide will explain what you need to know about choosing the right hardware for 60FPS+ performance in the hugely popular MMORPG.
For those who have lived under a rock for years, World of Warcraft, often referred to as WoW, is a massively multiplayer online role-playing game (MMORPG) made by Blizzard Entertainment and has been one of the most popular online gaming phenomenons of all time. Legion is the latest instalment in the series.
How Demanding World of Warcraft is on Your PC Hardware
Although the World of Warcraft system requirements aren't that high, the game requires a fairly powerful PC to run flawlessly on max settings, and a real decent rig for super smooth performance on high resolutions and/or high refresh rates.

If you follow the recommended system requirements, you'll likely find the game won't run as best as it could.
World of Warcraft System Requirements
Here are WoW's official Windows PC system requirements (source: Official WoW website).
Operating System
Windows XP 32/64-Bit (Service pack 3)
Windows Vista 32/64-Bit (with the latest Service Packs)
Windows 7 32/64-Bit (with the latest updates)

CPU/Processor:
Minimum: Intel Pentium 4 1.3 GHz or AMD Athlon XP 1500+
Recommended: Dual-core processor, such as the Intel Pentium D or AMD Athlon 64 X2

Memory/RAM:
Minimum: 512 MB RAM (1GB for Vista users)
Recommended: 1 GB RAM (2 GB for Vista users)

Video Card:
Minimum: 3D graphics processor with Hardware Transform and Lighting with 32 MB VRAM Such as an ATI Radeon 7200 or NVIDIA GeForce 2 class card or better
Recommended: 3D graphics processor with Vertex and Pixel Shader capability with 128 MB VRAM Such as an ATI Radeon X1600 or NVIDIA GeForce 7600 GT class card or better
Even with the above recommended specs, your game experience will likely suffer a bit with lagging every now and then. For those who don't know, lagging refers to when your computer can't handle all the things that are happening on the screen at once and the gameplay slows down in a sort of jittery motion.
Even with all the video settings turned down to low, you may still experience bad performance if you only follow the World of Warcraft system requirements.
For a good World of Warcraft build to play smoothly you need to invest in a better CPU, a larger amount of RAM, and also a more powerful video card. Spending a little bit of money on these vital components will go a long way if you're after the best performance in the game (and especially if you'll be playing in 1440p or 4K resolutions of course).
About the Author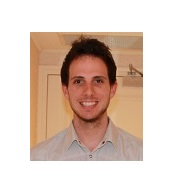 Hey I'm Julz, creator of the site. In my teens I learned game programming as a hobby in my spare time, which led to a keen interest in the hardware side of things as well. I then started this site to share what I was learning about DIY at the time, and through years of trial and error and slow reiterations in the quality and depth of content, over time the site has evolved from a very rudimentary little blog with only a handful of pages into a relatively in-depth resource for PC builders and gamers that has helped many gamers and power users take the plunge to build their first PC with confidence to reap the benefits of doing so.
My fav games of all time are the immortal OOT, Perfect Dark, MGS1, MGS2, GE007, DKC2, and HL1, but since trying VR for the first time a few years ago I've been completely fascinated by it and the limitless possibilities it presents. Once you experience the greatest virtual reality experiences available today like Half Life Alyx and Saints and Sinners just to name two, if you're like me you'll feel pretty freakin' excited about the future of gaming and entertainment as a whole.
PS: After a long hiatus from hobbyist game dev, I recently made a return and am excited to say I'll soon be announcing my first official game release - an immersive story-driven VR Sci-Fi Adventure powered by Unreal Engine. When the time is right I'll be announcing the first sneak peak trailer on my Twitter if interested.
Search the Site