Get a 100% Personalized Parts-List to Your Inbox



(Have Us Thoroughly & Carefully Research & Plan the Best Custom Parts-List for You)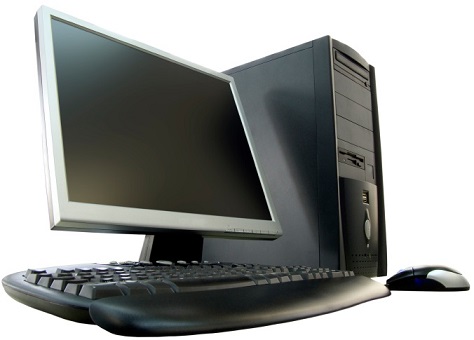 Need Help Choosing the Current Best-Performing, Well-Balanced, High-Quality & Reliable Parts-List for Your Budget, Country & and Performance Aims?
Avoid Picking Average/Overpriced/Incompatible Hardware and/or Accessories by Tapping Into Our 12+ Years of PC Build Design Experience

Send in Your Specific Requirements Below & We'll Spend the Time Necessary to Thoroughly Plan the Optimal PC Build for Your Exact Situation

"Surprisingly, the hardest part about building a computer is deciding which parts to use and purchase" - NZXT
Judging from helping countless gamers, Twitch and Youtube streamers, amateur and professional Windows video editors, and other content creators and power users to build better PCs over many years, I'd agree. As a first or second time PC builder, you may be just fine planning a build on your own, using other people's build examples such as our own recommended monthly gaming builds, or trying your luck with getting a few quick pointers on a forum somewhere.
However, navigating the vast sea of ever-changing and nuanced hardware models out there can get real confusing real fast, and the truth is some would-be builders get stuck in the planning phase and give up on their dream of building their own dream machine - not out of fear of the installation process which is very straightforward if you can follow simple instructions - but instead out of fear of picking the wrong (or bad) parts.
If you're keen to build your own rig but want an expert in your corner for guidance with choosing the best parts for your specific wants and needs to ensure you build a killer rig that not only gives you the maximum performance for your money (and for the specific games/resolutions/apps/settings you want to be running), but is also well-balanced in terms of component balance, well-cooled, flexible in terms of upgrades, reliable in terms of lasting you as long as possible, and that also looks good (if that's your thing) - I'm here to help you avoid turning to the PC gaming darkside of buying a pre-built computer.
Ok, ok, buying a prebuilt computer won't transform you into a Sith Lord, but in most cases they're overpriced, won't give you the fastest performance for your money, have less upgrade flexibility, and typically include lower quality components (DIY enthusiasts shudder when we see some of the cheap and nasty PSUs that many prebuilts rigs include).
Side Note:
This is for those who want a new PC build planned and designed from scratch. If instead you simply have a quick question about something then leave a message on this page and I'll be glad to help you (for free).
Also, before continuing with this, make sure you've looked over our standard gaming build examples here to see if there's a build that both matches your requirements and your tastes. Only send in your build request below if there's no build that meets your needs and you want something more specific (or you want me to tweak one of the standard gaming builds a little more to your liking etc).
How to Get Your 100% Personalized, Carefully-Planned Build
Simply send in your build details below along with $20 USD (payable on step 2 of the requirements form below via credit card or PayPal) to cover the time that I give to your build, and I'll personally give your new build my undivided attention and as much time as is necessary to properly plan the very best PC parts list I can muster based on all the details you send in and the current state of the market.
I've kept this service as low in cost as humanly possible so that it hardly cuts into your build budget, 'cause if you do the math on this it really isn't smart of me to do from a financial standpoint. Some builds can take hours to thoroughly research properly including all checks and double checks, so I'm hardly cashing in from this.
But I don't mind since I enjoy designing builds, besides it also helping to keep my skills sharp as I update the BGC builds every month, and I'd be happy to be of assistance to you. Plus, I enjoy it when I see a gamer who's on the fence about building their first PC, and being able to help them follow-through on the dream.
For your build we'll  consider everything that makes a good build (IMO) including:
Picking the best value for money parts on the market right now for your particular budget, for your particular country, and for the performance you want in your specific games and/or workstation applications
And more. Over the years we've developed a thorough build checklist that I put every build through before publishing on the site. we'll put your build through this checklist as well (ie PCPartPicker is good for basic compatibility checks, but there's more to think about that beginners forget)
Once we your build details and payment comes through, we'll get started ASAP on your 100% personalized parts list and I'll email it to you within 2-3 business days (sooner if time permits, or perhaps within 3-4 days if your build is more on the complicated side).
We'll also include any relevant notes/commentary on why we chose each part for your build, and you'll be able to follow-up with me if you're not satisfied with the build, or if you need any further help whatsoever on any topic related to PC building.

You can see a recent example of a personalized build we've planned for one of our readers here.
Look forward to helping you with your setup, and speak soon!
- Julien (BGC Owner)
Enter Your Build Requirements

(read the above first)