BGC STORE
---
The Gaming Build Blueprint: Version 5
The All-in-One PDF Manual for First-Time Builders
Recommended For: Beginner / Intermediate
Why it Can Fast-Tack Your Understanding of PCs:
The Gaming Build Blueprint is the all-in-one manual for hardware beginners building their first PC, which teaches you every step of building, maintaining, performance-optimizing and upgrading a custom high-performance PC.
Over 100 pages of invaluable DIY tips will take you from complete noob to intermediate enthusiast in no time. Includes introductory modules on overclocking, PC maintenance, benchmarking games using MSI Afterburner, and other exclusive content not found on the site.
Also, sales of the eBook are re-invested back into improving the site as well as into my upcoming indie VR game, and so is the most direct way you can show support for me and the site if you have gained a lot from all of the free and continually updated guides and tutorials on the site and feel inclined to "buy me a coffee or two". Thanks guys and enjoy the book - if you like reading the site, I'm sure you'll love it (or get your money back; I offer a 30 day money back guarantee).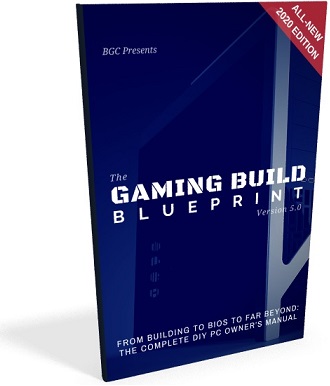 ---
About the Author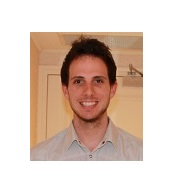 I'm Julz, creator of BGC. In my teens I learned game programming as a hobby in my spare time, which led to a keen interest in the hardware side of things as well. I then started this site to share what I was learning about DIY at the time, and through years of trial and error and slow reiterations in the quality and depth of content, over time the site has evolved from a very rudimentary little blog with only a handful of pages into a relatively in-depth resource for PC builders and gamers that has helped many gamers and power users take the plunge to build their first PC with confidence to reap the benefits of doing so.
My fav games of all time are the immortal OOT, Perfect Dark, MGS1, MGS2, GE007, DKC2, and HL1, but since trying VR for the first time a few years ago I've been completely fascinated by it and the limitless possibilities it presents. Once you experience the greatest virtual reality experiences available today like Half Life Alyx and Saints and Sinners just to name two, if you're like me you'll feel pretty freakin' excited about the future of gaming and entertainment as a whole.
PS: After a long hiatus from hobbyist game dev, I recently made a return and am excited to say I'll soon be announcing my first official game release - an immersive story-driven VR Sci-Fi Adventure powered by Unreal Engine. When the time is right I'll be announcing the first sneak peak trailer on my Twitter if interested.
Search Site