BGC STORE
---
The Gaming Build Blueprint: Version 5.0
The All-in-One PDF Manual for First-Time Builders
Recommended For: Beginner / Intermediate
Price:

$19.95 USD ("Apprentice Edition")
$39.95 USD ("Master Edition")
$59.95 USD ("VIP Edition")
Why it Can Fast-Tack Your Understanding of PCs:
The Gaming Build Blueprint is the all-in-one manual for hardware beginners building their first PC, which teaches you every step of building, maintaining, performance-optimizing and upgrading a custom high-performance PC. Over 100 pages of invaluable DIY tips will take you from complete noob to intermediate enthusiast in no time.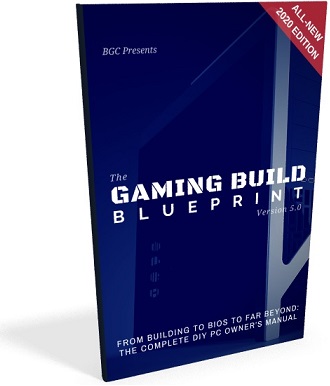 ---
Thanks for Your Support!
Any profit made from sales of our eBook are re-invested back into improving BGC.