Home > PC Builds > Best $1500 Gaming PC
Plan the Best Gaming PC Build Under $1500
November 2019 Recommended Components for Building the Fastest, Most Flexible, Best $1500 Gaming PC Build With AMD Ryzen (& Estimated FPS for 1440p Ultra)
With wise part selections, building a $1500 PC means flawless 1440p 60FPS gaming and streaming
Last Updated: November 7, 2019
In this $1500 gaming PC build guide we explain how to strategically choose the fastest, highest-quality, best-looking, most-flexible and 100% compatible parts-list in the current November 2019 market to help you plan the very best gaming PC build that 1500 dollars can buy right now (USD; higher for our Canadian/Australian readers and a tad less for the UK). 
With a $1500 PC build budget, you have plenty to work with to include a very fast CPU and GPU, along with a high-quality host of supporting components to make for an awesome, long-lasting, slick-looking custom gaming PC that also doubles as a very smooth streaming and workstation/multitasking PC.
The star of this high-end AMD gaming computer build is the mighty Ryzen 7 3700X, an excellent overall bang for buck CPU that's not only great for gaming, but any other demanding applications you can think of. When coupled with a powerful RTX 2070 Super video card and 16GB of RAM, you have a very impressive gaming PC build for under $1500 that'll dominate 1440p gaming for years to come.

A $1500 budget means flawless 1440p gaming
See our estimated frame rates below for ballpark numbers, but in a nutshell this $1500 gaming PC build will perform at a buttery smooth 60FPS in 1440p on high to ultra settings (depending on the game). It's also a decent entry-level PC for 4K gaming, and very good as a value for money virtual reality PC build, as while there are faster GPUs for VR out there (2080 Super and above), a RTX 2070 Super is more than enough firepower to be 100% VR ready to play any VR game on the market today.
Like our range of recommended PC builds for gamers, the best $1500 gaming PC build for November 2019 below was thoroughly thought-out to take into account all things that make for the best custom gaming PC (fastest gaming performance for the money, optimal cooling and airflow, matching aesthetics, etc) and is based on our continual deep analysis of the constantly-evolving market, to always strive to maintain our high standard of always dishing-up the very best example builds possible that are sure to please the majority of gamers building around this budget.

But while we do our very best to bring you the best gaming PC builds we can possibly muster based on many years of experience with designing optimal builds for gamers and power users, we encourage you to always do your own research too, especially if you have more specific wants and needs as a gamer and/or power user. Let's dive into the breakdown of the $1500 PC build for November, and for common questions and recommended software for this build see the main gaming PC builds tier list which includes a beginner's FAQ.
See Also: The Best $1200 Gaming PC Build

Best Gaming PC Build Under $1500 (November 2019 Updated)



Full Specs


Graphics Card
Gigabyte GeForce RTX 2070 Super Windforce OC (8GB GDDR6)
Gigabyte
CPU
AMD Ryzen 7 3700X (8 Cores, 16 Threads, Unlocked)
AMD
CPU Cooler
Stock (Wraith Prism LED)
-
Motherboard
ASUS AM4 TUF Gaming X570-Plus (WiFi, ATX)
ASUS
RAM
Corsair Vengeance LPX 16GB (2 x 8GB, DDR4, 3600MHz)
Corsair
SSD (Primary/Boot)
Samsung 860 EVO 500GB SSD (SATA)
Samsung
HDD (Secondary Drive)
Seagate Barracuda 2TB (7200 RPM, 64MB Cache)
Seagate
Power Supply
EVGA 650 SuperNOVA G3 (80 Plus Gold, 650 Watts, Fully Modular)
EVGA
Case
Phanteks Enthoo Pro Full Tower (2 Fans Included)
Phanteks



Estimated Total: $1440 - $1480 (US Dollars)




Additional Build Features Cheatsheet


Estimated Wattage
394W
RAM Slots
4 (2 free)
Motherboard Support
mITX, mATX, ATX, EATX, SSI EEB
Max RAM Size / Speed
128GB / 4400MHz
CPU Architecture / Generation
Coffee Lake / 9th Gen
CPU Overclockable?
Yes
Built-in Wireless?
Yes (802.11ac, MU-MIMO)
PCIe Slots (PCIe 4.0)
PCIe x16: 1

PCIe x16: 1 (up to 4x mode)

PCIe x1: 2
Storage Support
8 x SATA Drives

2 x m.2 SSD

RAID 0, 1, 10
VR-Ready?
Yes
Front Ports
2 x USB 3.0, 2 x USB 2.0, 1 x Headphone, 1 x Microphone
Optical Drive Support?
Yes (3 x 5.25" Bays)
Multi-Monitor Support
Up to 4 Displays
Case Fans
Included: 1 x 200mm (Front), 1 x 140mm (Rear)
Max Fans Supported: 8 x 120mm OR 7 x 140mm (front), + 2 x 200mm
Max GPU Length
347mm or 472mm if you remove the HDD cages
Max CPU Cooler Height
193mm
Max PSU Length
250mm
SLI / CrossFire Support
No / Yes
(Adds Parts to Amazon Cart in 1 Click: USA Only)

Gaming Performance Overview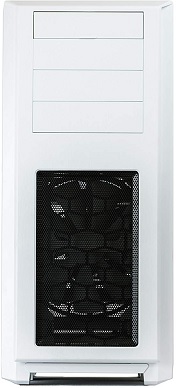 The white edition of the Phanteks Enthoo Pro
1080p 60Hz:

1080p 144Hz:

1440p 60Hz:

1440p 144Hz:

4K 60Hz:

VR:


FLAWLESS!

GREAT

FLAWLESS!

GOOD


GOOD/AVERAGE

GOOD/GREAT

Confused? 
The above is the average expected performance of this parts-list at different resolutions and refresh-rates when playing a typical, graphically-demanding modern PC game on high/ultra/maxed settings. If you're not sure what refresh-rate your gaming monitor is, chances are it's a standard 60Hz screen. Learn more here: what is the best refresh rate for PC gaming.

Estimated FPS for RTX 2070 Super, 3700X, 16GB 3600MHz
The average FPS (Frames Per Second) estimations below were calculated based on studying multiple benchmark sources that use either the exact or similar parts recommended in our current best $1500 gaming PC build example (Ryzen 7 3700X, RTX 2070 Super, 16GB 3600MHz). The FPS numbers below are just ballpark averages, so in the most action-packed scenes the frame-rate can go lower (if we list 60-70FPS, you could get 50-60FPS or below in the intense areas).
Also keep in mind these aggregated benchmarks are estimated for ultra/maxed settings so you can get higher (or much higher) FPS on lower settings such as high or medium. Plus, these numbers are assuming fancy rendering features like RTX Real-Time Ray Tracing, AA (Anti Aliasing), and Hairworks are disabled.


Average Frame Rate for 1440p ULTRA

(3700X, RTX 2070 Super, 16GB 3600MHz)


GAME
AVERAGE FPS
Battlefield 5 (RTX Off)
95 - 105 FPS
Battlefield 1
110- 120 FPS
Grand Theft Auto 5
80 - 90 FPS
WoW: Battle for Azeroth
80 - 100 FPS
Monster Hunter World
55 - 65 FPS
PlayerUnknown's Battlegrounds
90 - 100 FPS
COD Modern Warfare (2019)
80 - 90 FPS
Shadow of the Tomb Raider
65 - 75 FPS
Metro Exodus
40 - 50 FPS
Anthem
60 - 70 FPS
F1 2019
75 - 85 FPS
Assassin's Creed Odyssey
75 - 85 FPS
The Witcher 3
80 - 90 FPS
Far Cry 5
85 - 95 FPS
Ashes of the Singularity
55 - 65 FPS
Average FPS Disclaimer (How We Calculate)
But while we do a lot of benchmark research to bring to you the most accurate FPS estimates possible, and we do lean towards being conservative in the numbers (we'll round the numbers down if we're in doubt), please note we can't 100% guarantee you'll get these average frame rates listed as there are different factors that could affect your performance.
These variables include hardware differences, software differences (OS, drivers, game patches/versions), cooling/airflow of your build (and how hot your specific system may be running, enabled game features/settings such as Anti-Aliasing, different RAM setups/speeds you might be running, and so on. Overall though, you can rest assured our averages are pretty safe ballpark estimates though, assuming we didn't mess up in our research which could of course happen as we don't claim to be infallible hardware gods.
If you think we miscalculated please let us know in the comments on our PC builds hub page (or email us direct) to help us keep the builds as helpful as possible for the next reader- much appreciated in advance). We recommend doing your own research if performance in certain games is important to you.
Component Breakdown and Honorable Mentions
Note: All "honorable mention" recommendations below were also checked for compatibility
Graphics Card: Gigabyte GeForce RTX 2070 Super 8GB Windforce OC
Honorable Mentions:

Gigabyte GeForce RTX 2070 Super 8GB Windforce OC White (best looking 2070S for white PC build)

EVGA GeForce RTX 2070 Super XC Gaming 8GB (another good value 2070S)

ASUS ROG Strix GeForce RTX 2070 Super OC 8GB (high-end 2070S for best cooling and performance)
Gigabyte have great value 2070 Super cards
To maximize your gaming performance when building a computer (or more specifically to get the highest frame-rate possible for your money), you want to get the best graphics card that you can realistically fit into your budget without sacrificing on your other components too much (if at all). 
Therefore, when planning the best $1500 gaming PC build you're looking at getting a video card around the $400 - $600 mark to get the strongest card you can, whilst still leaving plenty of your spending budget for your other parts. Throwing down more than say $600 on your GPU and you'll have to make too many sacrifices on your parts-list, whereas buying a GPU for less than $400 is not fully maximizing gaming performance.
So, what's the best bang for your buck card in the $400 to $600 price range right now in late 2019? In our objective eyes, it's a tie between the AMD Radeon RX 5700XT and the NVIDIA GeForce RTX 2070 Super. The latter is more powerful though more expensive, however it does indeed fit within our $1500 build budget here.
So with our primary aim being to maximize gaming performance for 1500 bucks, it's natural that the 2070 Super gets the nod, however that in no way means the 5700XT isn't a great buy if you want to save a bit of money. But the 2070 Super will give you noticeably better 1440p performance, so it's not a waste of the extra money over the 5700XT (and we recommend the 5700XT for cheaper builds).
As for which 2070S to buy, it's always a good question as choosing the right GPU can be tricky thanks to all the different models and brands out there. But right now at the time of writing, the Gigabyte triple-fan models are top bang for buck (specifically the Windforce OC black or white models - the white model is worth it for all-white PC builds).

CPU: AMD Ryzen 7 3700X
Honorable Mentions:

Gigabyte GeForce RTX 2070 Super 8GB WindForce OC White (would look great for a white PC build)

EVGA GeForce RTX 2070 Super XC Gaming 8GB

ASUS ROG Strix GeForce RTX 2070 Super OC 8GB (high-end 2070S for slightly better cooling and performance)
The 3700X is the best gaming CPU under $350
So, if you're looking to build the best $1500 PC build for gaming right now, no matter whether you're just gaming or also running other demanding applications - the 3700X is very hard to ignore and offers excellent overall value. It comes close to the i7-9700K for gaming, but for a fair bit less also taking into the fact that it comes with a decent stock cooler too (you need to buy your own cooler for a 9700K).

The 3700X also generally beats the i5-9600K, though that's hardly as impressive as you can find those for a fair bit less than 3700X these days. All things considered, we can comfortably recommend the 3700X for a gaming PC in this sort of price range.
And as mentioned, if you're building a hybrid gaming and streaming, workstation and/or editing computer, the choice is even more clear and the 3700X will serve you well (though technically Intel can still be great for workstation tasks, especially Adobe which historically favors Intel hardware but that's another story for another day).
CPU Cooler: Wraith Prism LED (Stock Cooler)
The NH-D15 is one of the best air coolers ever made and now comes in a slick all-black edition (finally!)
Honorable Mentions:

Cooler Master Hyper 212 RGB Black Edition (great bang for buck cooler)

Cooler Master Hyper 212 Black Edition (if you don't want RGB)

Noctua NH-D15 chromax.Black (best air cooler for overclocking)

Dark Rock Pro 4 (equal-best air cooler for overclocking)
The stock cooler that comes with the Ryzen 7 3700X is decent and all you need for most people if you're not overclocking, but if you're pushing your 3700X you'll want to choose a better aftermarket cooler to keep temperatures low and reduce noise levels.
Even if you're not overclocking, upgrading the stock cooler is still worth it if you want the very best performance possible (but not necessary). For the best value, the Cooler Master Hyper 212 is hard to beat, and their black and black RGB models looks great. But for the very best cooling, consider investing in a premium air cooler such as the very highly rated and well known Dark Rock Pro 4 or Noctua DH-15.
These are easily two of the best air coolers on the market today, and they also look great with a nice all-black finish. This black edition of the famous Noctua DH-15 has only just been released in late 2019, and is a welcome sight as the previous brown versions didn't look too flash at all. I always wondered why Noctua never released a better-looking version to rival similar-performing coolers like the Dark Rock, so it's good to see them finally do it.
If you do end up upgrading the 3700X's stock cooler, be sure to check compatibility if you're opting to get a mid tower case instead of our suggested Phanteks full tower, as these air coolers are beasts that won't fit in every mid-tower (though they will fit in larger mid-towers like our honorable mention Corsair Air 540 and Crystal 460X case recommendations further below).
Motherboard: ASUS TUF Gaming X570-Plus WiFi
Honorable Mentions:

Asus Prime X570-Pro (another good value X570, and great for a white PC build)

MSI B450 Tomahawk Max (best budget mobo for 3700X)
ASUS motherboards are a safe bet the majority of the time for a reliable, good-quality, and most-importantly top bang for your buck base for a new custom PC, though it does of course depend on the specific board in question, and comparing similar-priced boards by other brands is always a smart idea too.
The cheapest X570 motherboard we can comfortably recommend
The Asus Prime X570-Pro
But in this case, pun intended, the ASUS TUF Gaming X570-Plus WiFi fits our needs perfectly for the November $1500 gaming PC build, as it's a prime example of good value for money with a nice feature set for the price (including WiFi so no need to buy a wireless desktop adapter). X570 is the latest and greatest chipset, introduced only fairly recently for the latest Ryzen 3000 processors (Ryzen 3rd gen), and brings new PCIe 4.0 technology to mainstream consumers for the first time.
That said, it is the premium platform aimed primarily for power users, enthusiasts, and overclockers, so you could argue the case for choosing the more affordable B450 motherboard chipset instead for a new Ryzen 3rd gen CPU as you won't be missing out on too much - especially if you're just a standard gamer or PC user, and not overclocking or tinkering around too much (most people don't have a practical need for the new PCIe 4.0, nor for the higher-quality VRM/cooling that many X570 boards bring).
But there are some good value X570 boards out there for $200 or less, such as the TUF Gaming X570-Plus WiFi or Prime X570-Pro, and so a budget X570 motherboard like these two is something we can comfortably include in a $1500 build budget without sacrificing the other components - hence our inclusion of an X570 for this setup.
But getting the cheaper B450 Tomahawk Max from MSI isn't a bad move either if you want to shave a few dollars off, and besides, the Tomahawk is a proven overclocker with great stability and VRM heatsink if you're concerned about that (so don't think you need an X570 or X470 for overclocking).
Related: Differences Between the B450 Tomahawk Max vs B450 Tomahawk
RAM: Corsair Vengeance LPX 16GB 3600MHz
Honorable Mentions:

EVGA GeForce RTX 2070 Super XC Gaming 8GB (if considerably cheaper than the 3600Mhz modules; 3200MHz is still fine for gaming)

Corsair Vengeance LPX 32GB 3600MHz (to bolster multitasking/workstation performance; not needed for gaming)
As for the best RAM for the 1500 dollar gaming computer, Corsair Vengeance LPX modules take the top spot as is often the case these days. Good quality, reliable, fast memory at a great price; 'nuff said. But we will just quickly also mention the logic behind speed, as discerning readers of our gaming PC build tier list will may notice we typically recommend 3200MHz RAM for mid to high-end gaming PC builds.
For this particular $1500 parts-list we've opted for slightly faster 3600MHz sticks, as at the time of writing this in November 2019 they are around the same price as 3200MHz and here's the thing: AMD Ryzen CPUs do take more advantage of faster RAM speeds than Intel generally does. Although speaking solely about gaming, RAM speed doesn't matter too much.
That said, you might as well get 3600MHz RAM if it's hardly more money, as it will crank out a few extra FPS in certain titles. But anything faster will have diminishing returns (for gaming), so there's no point investing further in faster modules than 3200MHz or (or 3600MHz in this build) unless you find super-fast RAM on special (our top motherboard pick supports up to 4400MHz).
In terms of how much RAM you need for 1440p gaming, no matter what resolution or game you're playing anything more than 16GB is unnecessary as a gamer in 2019 and 2020. Only reason you should consider choosing more memory for this $1500 gaming PC build (ie 32GB) would be if you're willing to pay more to build the best PC for streaming, wanting the absolute fastest multitasking performance in the known galaxy, or for other demanding applications that can make a whopping 32GB of RAM semi-practical such as when building a high end video editing PC.
Storage: Samsung 860 EVO 500GB SSD + Seagate Barracuda 2TB 7200RPM
Honorable Mentions:

Samsung 860 EVO 1TB SSD (best value 1TB SSD)

Samsung 970 EVO 1TB m.2 SSD (faster SSD for the best hybrid workstation PC)

Western Digital Blue 1TB 7200RPM (if you only need a 1TB secondary drive)

Western Digital Black Performance 2TB 7200RPM (most reliable, fastest HDD on the market)
With a $1500 PC build budget you can comfortably fit a nicely-sized 500GB SSD as your main boot drive, for super-fast loading of your operating system and a bunch of games and applications. If you want more room in your main drive, get the 1TB version of the good-value Samsung Evo 860 instead; we would have included it in this recommended build however doing so would have taken us over our maximum 1500 dollar budget. But 500GB is a healthy size too, and besides, you'll want to get a second drive for all your other files and data, which will likely be a HDD as it's more cost effective (though feel free to get multiple SSDs if you're willing to invest in maximum storage speed).
In terms of HDDs, you can't go wrong with Seagate 2TB model which runs at a respectable 7200RPM, but just note that their 3TB models and larger only run at 5400RPM despite some product listing inaccurately stating 7200RPM (stick to 7200RPM when buying a HDD). Western Digital Blue 1TB models are also great value if you don't need 2TB of extra storage, but these HDD recommendations are assuming you need more space on top of your main 500GB-1TB SSD boot drive (depends on your needs). Oh, and if you're building this $1500 PC as a hybrid gaming and workstation setup, I'd also consider getting an even faster m.2 SSD like the blazing-fast Samsung 970 Evo, but for a typical gaming PC it's just not necessary.
Power Supply: EVGA 650 SuperNOVA G3 80+ Gold Modular
Honorable Mentions:

Corsair RM650x 80+ Gold Modular (another top quality 650w PSU)

EVGA 650 GQ 80+ Gold Semi-Modular (good budget 650w PSU)
To build the best $1500 gaming PC, it's not just about the components that directly affect performance like your CPU and GPU. For a high-end gaming computer build (or even a budget gaming PC build) it's just as imperative to choose a PSU of good-enough quality to form a strong, reliable backbone for your new custom PC. As of late 2019, the trusty EVGA SuperNova G3 gets the go-ahead yet again, as you just do no wrong with the G3 series as it's a proven high-quality unit with great price vs performance. 
In terms of power, 650 watts - when coming from a good-quality unit like this one - is also plenty for a parts-list like this, considering the total estimated wattage for these components comes to around 394 watts. Plenty of room to move with a 650 watt unit to take into account future upgrades or overclocking your Ryzen 3700X.
As we often mention for our high end PC builds, the Corsair RMX series is another excellent quality, value for money option that you also can't go wrong with - I'd just get whichever is cheapest at the time. For a cheaper yet still respectable option, the EVGA GQ is also worth considering, but I'd invest in the better G3 model any day of the week to look after your precious $1500 components as best you can for years to come. But yeah, the GQ isn't bad, and there's a lot worse out there.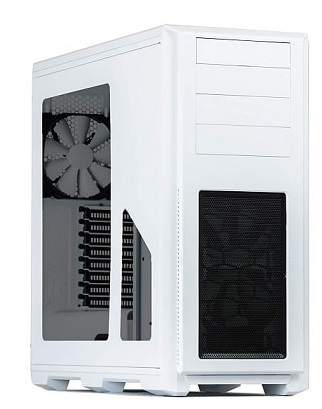 Either color looks just great
Case: Phanteks Enthoo Pro Full Tower
Honorable Mentions:

Phanteks Enthoo Pro Full Tower White (for a white PC build)

InWin GR One Full Tower

Cooler Master MasterCase H500 Mid Tower

NZXT 510 Elite RGB Mid Tower

Corsair Air 540 Mid Tower

Fractal Design Meshify S2 Mid Tower

Corsair Crystal 460X RGB Mid Tower
When assembling a gaming computer around the 1500 dollar mark, you can comfortably allocate around $100 to $140 to your case to reliably house your awesome new PC components, but here's the thing: in this price range you have a plethora of good case choices right now. There's no right or wrong answer on which case to pick, so long as it's compatible though; things like large aftermarket air coolers and long 3-fan GPUs can catch some newbies out so be on your toes when mixing and matching cases around.
We've listed our highest recommendations for excellent value PC cases that would suit this $1500 gaming PC build nicely, and as we always do we've carefully vetted all of them for compatibility with this parts-list including the fairly long Gigabyte RTX 2070 Super OC as well as our top aftermarket CPU cooler picks from earlier (eg the Cooler Master 212 Evo black) so can rest assured that any of the cases listed above won't lead to compatibility issues (assuming you use the exact parts-list above, but always do your own checks if you want to be extra safe, especially if changing parts around).
But if you put a blaster to our face like Greedo in A New Hope and said "enough with the mountains of case options; what's the single best value case for this $1500 PC build?", the Phanteks Enthoo Pro gets our vote. But only just, as the other cases on our list are also great options. It's a full-tower case, meaning you'll need enough (mostly vertical) space to accommodate this aesthetic monster, but if a large case is what you're after for excellent airflow and flexibility then I can't think of any better overall value full-tower case than this one.
Simply put, it's got the quality, features, and looks of more expensive $150+ cases, but at under $120. It's not that big though, and one of the smaller full-tower cases out there, which is great because there's no need for a humongous case for a $1500 gaming desktop build.
The Phanteks Enthoo Pro is easy to build in
But another factor that influenced us to include the Enthoo Pro as our top recommendation for the $1500 gaming PC build? While it's a very enthusiast-friendly chassis with plenty of flexibility for things like custom water cooling loop, support for extensive air cooling (up to 8 case fans), and tons of room for high-end airflow and to accommodate any type of expansion/upgrade you can think of, it's also just as importantly a very beginner-friendly case that's easy to work with if you're building your very first gaming PC, and is a breeze to do cable management with as well.

If you get a smaller mid-tower instead, just make sure all your parts will fit by using a compatibility checker tool like PCPartPicker, especially if you're getting a large triple fan GPU like our current recommended Gigabyte 2070 Super Windforce and/or a large aftermarket cooler. But it's not hard to find a good compatible mid-tower case for a high-end gaming PC like this as there are plenty of spacious mid-towers out there (again, no need for a full-tower, but the Enthoo Pro is on the smaller side as far as full-towers go though).
Phanteks Enthoo Pro Case Fan Setup
The Enthoo Pro Full Tower has plenty of space for optimal airflow and cooling, and comes equipped with 1 extra-large front fan (200mm) and a 140mm in the back, which believe it or not is actually an adequate fan setup for this particular parts-list as they are high-quality Phanteks-brand fans. With some cases you want to replace the stock fans with better quality models, but there's no need in this instance.
If you want additional cooling if you're either adding more parts to this build, overclocking, etc (or you live in a hot climate like Mustafar), or if you want to add some nice lighting to your setup, getting an extra 140mm fan would serve you well such as an AF140mm from Corsair. There's no need for 4 or more fans unless you're doing some extreme modifications/overclocks to this rig or you're in the mood for a real light show.
Recommended Monitors and Accessories
Choosing a Monitor for a RTX 2070S and Ryzen 3700X Build

To supplement this slick $1500 gaming desktop, you'll want a decent quality display with a low-enough response rate (5ms or lower). In terms of which resolution to choose for these components, for most gamers we recommend a 1440p monitor. It would be a waste of a powerful RTX 2070 Super video card to run 1080p resolution, however, disregard this very sentence if you're looking to use a 1080p 144Hz monitor which is another thing altogether (and this build would be quite good for 1080p 144Hz monitors). 4K resolution is pushing it a bit for this PC build, though it's definitely possible if you tone down the settings.
As for whether you should get a 1440p 60Hz (or 75Hz) monitor or a high-end 1440p 144Hz monitor for this build, that's going to come down to your budget. If you get a 1440p 144Hz screen, you're not going to reach 144FPS on ultra settings in 1440p with this setup, but in less demanding games (and/or if you tone down the settings) you very well could. Plus, if you have the cash for it, a 144Hz screen is an investment for the future and you don't need to get all the way up to 144FPS to take advantage of the faster refresh-rate. But for most people, a more affordable 1440p 60Hz-75Hz gaming monitor is the best option, especially if you don't care for high refresh rates (which only really matters for fast-paced FPS eSports like CSGO or Overwatch etc).

Here are the best value 1440p monitors we can recommend for the $1500 gaming computer build. Keep in mind that G-Sync support isn't necessary for gaming unless you want it (a G-Sync monitor will cost a fair bit more), but we do highly recommend getting an IPS monitor (not a TN one) for a higher quality image.
Top Value 1440p 60Hz-75Hz Monitors
Top Pick: Acer V277U 27 Inch WQHD 2560x1440 (75Hz, 4ms response time, IPS)

Honorable Mentions:

AOC Q3279VWFD8 31.5 Inch QHD 2560x1440 (75Hz, 4ms response, IPS)

ViewSonic VA2719-2K-SMHD 27 Inch QHD 2560x1440 (60Hz, 5ms response, IPS)

Acer EB321HQU 32 Inch QHD 2560x1440 (60Hz, 4ms response)
Top Value 1440p 144Hz Monitors

Top Pick: AOC Agon AG241QX 24 Inch QHD 2560x1440 (144Hz, 1ms Response Time, IPS, G-Sync)

Honorable Mentions:

Dell S2719DGF QHD 2560x1440 (144Hz, 1ms Response Time, IPS, no official G-Sync but there are ways to get it working)

Acer EB321HQU 32 Inch QHD 2560x1440 (60Hz, 4ms reponse)
Top Quality 1440p 144Hz Monitors

Top Pick: ASUS ROG PG279Q 27 Inch QHD 2560x1440 (165Hz, 4ms response)

Honorable Mention: Acer Predator XB271HU 27 Inch QHD 2560x1440 (144Hz, 4ms response)
Recommended Software and Peripherals
See the main gaming PC builds guide for recommend operating system, other applications for a new gaming PC build, and gaming accessories.
Standout Sources/References Used in Our Research
- The AMD 3rd Gen Ryzen Deep Dive Review: 3700X and 3900X Raising The Bar (AnandTech)
- AMD's Ryzen 7 3700X and Ryzen 9 3900X Reviewed: Red Storm Ryzen (ExtremeTech)
- Asus TUF Gaming X570-Plus Wi-Fi Review: Solid Features for $200 (Tom's Hardware)
- AnandTech Phanteks Enthoo Pro Case Review
- Gigabyte GeForce RTX 2070 SUPER Gaming OC 8 GB Graphics Card Review (WCCFTech)
- GIGABYTE GeForce RTX 2070 SUPER GAMING OC Review (TweakTown)