Plan the Best Gaming PC Build Under $1500: February 2019 Parts for 1440p 60FPS Ultra
How to Choose Optimal Hardware Components on the Market to Build the Ultimate 1440p Gaming Computer Under 1500 Dollars Using a NVidia RTX 2070 & AMD Ryzen 7
Last Updated: Feb 9, 2019

CONTENTS
Current Best $1500 Gaming PC Build: Recommended February 2019 Parts
CPU: AMD Ryzen 7 2700X 4.3GHz 8 Core
CPU Cooler: 

Stock (Wraith Prism LED)
Graphics: Gigabyte GeForce RTX 2070 8GB OC
Motherboard: 

ASUS Prime X470-Pro (ATX)
RAM: Corsair Vengeance LPX 16GB 3000MHz 
HDD: Seagate 2TB (7200RPM)
SSD: Samsung 860 Evo 250GB
Power Supply: EVGA SuperNova G3 650 Gold
Case: 

Phanteks Enthoo Pro Full Tower
The $1500 Gaming PC Build: Overview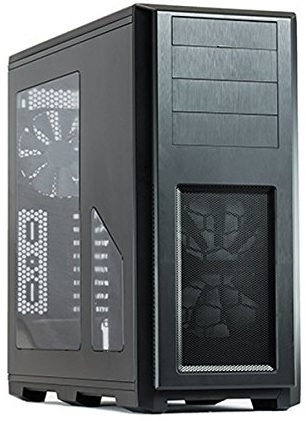 Carefully picking the perfect parts-list for a budget around 1500 dollars allows you to build a very impressive, long-lasting gaming beast that'll have your buddies green with envy
Welcome, Padawan, to this month's epic high-end AMD gaming PC build for the power hungry among us. With a budget around 1500 dollars to build your own gaming PC, things start getting real interesting as this type of price tier gives you a lot to work with to plan and assemble a highly capable, well-balanced, effectively-cooled, surreal-looking gaming and workstation hybrid battle-station of glory to last you many years of elite gaming - and with tons of flexibility for seamless future upgrades and CPU overclocking (should you decide to level up your DIY skill and walk that path either now or later; if you're a beginner building your first rig I'd just forget about it though).
For 1440p resolution gaming (see which resolution is best for gaming if you're unsure which to build for) this type of setup is absolutely all the power you need and then some, and our higher-priced PC build examples such as the $2000 builds and above are only recommended for 4K gaming (or high refresh rate 1080/1440p gaming in demanding games). In this noob-friendly PC building guide we dive into the deep end of gaming performance and explain how we would currently choose the best parts for this sort of budget after a careful blend of extensive objective analysis of the current DIY market fused with our own subjective opinion based on many years of system design.

The aim is simple; strategically stretch this budget to build the current best 1440p gaming PC build right now to dominate 2019 and beyond. When you build a rig of this calibre you can expect a consistent 60FPS+ on ultra/maxed settings in AAA games as shown in the build benchmarks later on in the guide, but this custom PC will also comfortably run 4K too, totally obliterate 1080p, and will double up as a very good virtual reality PC build and capable workstation setup for demanding non-gaming tasks like video editing.
As explained in more detail in this guide, we've opted for an AMD processor for this price tier as the 2700X is great overall value for money, and with this chip in your system you won't just get great gaming performance but very capable workstation/multitasking performance too. But the star of the $1500 gaming PC build is the latest RTX 2070 graphics card, which represents the best overall bang for your buck within the new range of RTX gaming GPUs (the RTX 2080 and 2080 Ti are only recommended if you don't mind paying through the nose as these cards are overpriced due to zero competition in this tier from the red team AKA AMD).

Let's stop mucking around and get into the details that matter which includes a convenient cheatsheet of all noteworthy specs and features, a full explanation of exactly why we chose each specific component, what frame rate you can expect, and everything else you need to know about building the best gaming PC for around $1500 based on the current market. Hope the guide helps, and good luck out there.
See Also: Recommended $2000 Extreme Gaming PC Build (Great 4K and 144FPS 1080p High/Ultra)
Parts-List for US, Canada, UK & Australia

Best Gaming PC Build Under $1500 (February 2019)


Check Price (USA)
Graphics Card
Gigabyte GeForce RTX 2070 8GB OC White Edition

OR

EVGA GeForce RTX 2070 8GB Black Edition






CPU
AMD Ryzen 7 2700X (4.3GHz, 8 Cores, 16 Threads, Unlocked)
CPU Cooler
Stock (Wraith Prism LED)
-
Motherboard
ASUS Prime X470-Pro (Ryzen 2nd Gen, ATX, 4 DDR4 Slots, SLI)
RAM
Corsair Vengeance LPX 16GB (2x8GB, DDR4, 3000MHz)
SSD (system drive)
Samsung 860 EVO 250GB
HDD (secondary drive)
Seagate Barracuda 2TB (7200 RPM, 64MB Cache)
Power Supply
EVGA 650 SuperNOVA G3 (80+ Gold, 650 Watts, Fully Modular)
Case
Phanteks Enthoo Pro Full Tower

Estimated Total:


$1420 - $1480 (US Dollars)





(Orders Parts on Amazon, Our #1 Recommended Store)



Notable Features Cheatsheet


Estimated Wattage (Power Draw)
79 - 334 Watts
RAM Slots
4 (2 slots free)
Max RAM Support
64GB
CPU Overclockable?
Yes
Built-in WiFi?
No (get wireless adapter or WiFi board like the ASUS ROG Crosshair VII Hero)
Hard Drives Supported
6 x SATA 6Gb/s Drives, 1 x m.2 SSD
VR-Ready?
Yup!
Front Panel USB Ports
2 x USB 3.0 + 2 x USB 2.0 (+ tons more on rear of case)
Optical Drive Support?
Yes (3 x 5.25" drive bays)
Multi-Monitor Support
Yes
Case Fan Options
Included: 1 x 200mm (Front), 1 x 140mm (Rear)
Max Fans Supported: 8 x 120mm OR 7 x 140mm (front), + 2 x 200mm

Case Dimensions

235 mm x 535 mm x 550 mm (W x H x D)
Estimated Total Weight (Once Core Parts Installed)
~ 24.95 lbs / 11.3 KG
Max GPU/PCI-E Card Length
347mm or 472mm if you remove the HDD cages
Max CPU Cooler Height
193mm
AMD CrossFire Support
Yes
NVidia SLI Support
Yes
Full Motherboard & Case Specs
ASUS Prime X470 Pro | Phanteks Enthoo Pro

Recommended Parts for Canada, UK & Australia *



(alternate store included for Australia as Amazon AU isn't always the best price)



GPU:
&nbsp&nbsp&nbsp&nbsp&nbsp&nbsp
CPU:
&nbsp&nbsp&nbsp&nbsp&nbsp&nbsp
Motherboard:
&nbsp&nbsp&nbsp&nbsp&nbsp&nbsp
RAM:
&nbsp&nbsp&nbsp&nbsp&nbsp&nbsp
SSD:
&nbsp&nbsp&nbsp&nbsp&nbsp&nbsp
HDD:
&nbsp&nbsp&nbsp&nbsp&nbsp&nbsp
PSU:
&nbsp&nbsp&nbsp&nbsp&nbsp&nbsp
Case:
&nbsp&nbsp&nbsp&nbsp&nbsp&nbsp
* Note for Builders Outside USA
Building the $1500 Gaming PC in Australia, UK or Canada? 
The parts-list above is primarily based on the US market, but will usually also be the exact same parts we recommend for these countries too (hardware is an international game).
However, if one of the main component recommendations above is either overpriced or unavailable in Canada, UK, or Australia, we'll substitute that particular part for another more suitable model for that country (that's still 100% compatible of course). 
We do our best with each monthly update to tailor our builds for each country individually to help you get the most bang for your buck in your corner of the world.
Gaming Performance Overview by Resolution
1080p 60Hz:

1080p 144Hz:

1440p 60Hz:

1440p 144Hz:

4K 60Hz:

4K 144Hz:

VR:


FLAWLESS!

GREAT

FLAWLESS!

GOOD


GOOD

POOR

GOOD/GREAT

Confused? 
The above is the average expected performance of this parts-list at different resolutions and refresh-rates when playing a typical, graphically-demanding modern PC game on high/ultra/maxed settings. If you're not sure what refresh-rate your gaming monitor is, chances are it's a standard 60Hz screen. Learn more here: what is the best refresh rate for PC gaming.

Benchmarks: Estimated FPS for 1440p Ultra

Average Frame Rate for 1440p ULTRA

(2700X, RTX 2070, 16GB 3000MHz)


GAME
AVERAGE FPS
Battlefield 5 *
85 - 95 FPS
Battlefield 1
100 - 110 FPS
Grand Theft Auto 5
65 - 75 FPS
WoW: Battle for Azeroth
70 - 80 FPS
Monster Hunter World
55 - 65 FPS
Shadow of the Tomb Raider
60 - 70 FPS
Assassin's Creed Odyssey
65 - 75 FPS
The Witcher 3
70 - 80 FPS
Far Cry 5
75 - 85 FPS
Ashes of the Singularity
45 - 55 FPS
* With Real-Time Ray Tracing DISABLED
How We Calculate Average FPS

The average frame rate ratings for this custom build are an aggregated estimation based on careful cross-check analysis of multiple benchmark data from trusted sources around the web. Simply put, we've done the extensive performance research on this parts-list for you to save time, but we encourage you to not just take our numbers for granted and to always do your own research.
However, we do everything we can to make these as accurate as possible, please note there's no guarantee you'll get this exact average as there are different factors that could affect your frame rate such as other hardware differences, software differences (OS, drivers, game patches/versions, etc), cooling/airflow of your build, enabled game features/settings such as Anti-Aliasing, different RAM setups you might be using, and so on.
Also keep in mind these are averages, meaning that in the most action-packed scenes the frame-rate will go lower. For example, if we list the Witcher 3 average as 50-60FPS, your FPS may drop to 30-40FPS in the most intense scenes, so take that into account in your build planning.
We always err on the conservative side with our numbers though, so we'll round things down if we need to instead of rounding up, so you can rest assured our averages are pretty safe bets in terms of what performance you can expect from a PC build like this.
Confused About Frame Rates & Game Settings?
What's the Best Frame Rate for PC Gaming?
Full Component Breakdown
Best $1500 Gaming PC Build: Recommended GPU
To maximize your gaming performance when building a computer (or more specifically to get the highest frame-rate possible for your money), you want to get the best graphics card that you can realistically fit into your budget without sacrificing on your other components too much (if at all). Therefore, for the best $1500 gaming PC build you're looking at buying a gaming video card around the $400 - $600 mark to get the strongest card you can, whilst still leaving plenty of your spending budget for your other parts.
Throwing down more than say $600 on your GPU and you'll have to make too many sacrifices on your parts-list, whereas buying a GPU for less than $400 is not fully maximizing gaming performance. So, what's the best bang for your buck card in this price range right now? Objectively speaking, it comes down to either the newly released RTX 2070, or the GTX 1080, and your choice will basically come down to what price you can find these cards at when you build your PC. Right now, the RTX 2070 is priced fairly well, and is the most overall value for money RTX card, beating the 2080 and 2080 Ti in terms of frames per dollar.
For the best 1440p gaming PC build in 2019, the new RTX 2070 is a clear winner and represents the best value within NVidia's latest RTX range
It also beats the GTX 1080 fair and square, but not by much, meaning you'll only get a tad higher framer rate with a 2070 over a 1080. So, the GTX 1080 is a good alternative for a $1500-ish gaming PC build like this, if you can find it for less than the RTX 2070. See our best video card deals page where we track the latest daily deals on the 1080 and other GTX cards if you're choosing to go down that route and don't mind getting an older card.

But for most of you who will indeed be buying the RTX 2070 for a build around this price, you won't be disappointed as this card will perform super well in 1440p on ultra settings as you can see from the benchmarks above in this guide, and is actually quite a decent GPU for 4K if you turn down the settings.
But if you're building specifically for the best 4K performance, you will want to upgrade to a RTX 2080 instead though, as included in our current best gaming PC build under $2000, especially if you want great frame rates in 4K high/ultra in the most demanding AAA titles. But yes, for less demanding titles a RTX 2070 will indeed do quite well in 4K, even though we generally recommend it for 1440p gamers.
As for the specific 2070 model chosen - we've selected Gigabyte triple fan OC model, which is overclocked out of the box to run slightly faster than stock standard 2070 editions. The triple fan means optimal cooling and noise reduction as well, and this model also has an aesthetically-pleasing crisp white design that gels well with the other parts of this build.
Our budget limit of $1500 and under allowed for this awesome 2070 model to be included in this month's build, as at the time of writing we're a tad under that mark, but if you want to shave off a few dollars on this build and don't mind downgrading to a non-white, stock standard (read: not overclocked) 2070 model, feel free to do so as the FPS difference will be minimal between an OC model and a standard non-OC'ed model:
Alternate Recommended GPUs for $1500 Build:
Best $1500 Gaming PC Build: Recommended CPU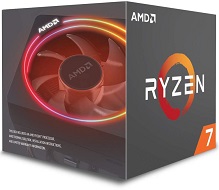 Excellent value high-end gaming and workstation CPU, and cheaper than an i7
Unlike the high-end graphics card market at the moment where NVidia is clearly the better choice as a gamer (though AMD compete well in the budget and mainstream/mid-range tier), the high-end CPU market is a tougher pick when building a gaming computer right now. Your current best choices right now for the best gaming processor is either an Intel 8700K (or newly released and slightly more expensive and faster 9700K), or an AMD Ryzen 7 2700X (or 2700).
Generally speaking they're neck and neck in terms of which is best to choice for a custom rig, as each has their advantages. If you want to save money, or if you want the best multitasking and/or performance with gaming and streaming at the same time, I'd lean towards the 2700X or 2700 as they're the cheaper option as well as the better multitasking option. If you don't mind spending more, as well as spending the extra for an aftermarket CPU cooler (as the 8700K/9700K don't include one whereas the Ryzen's do), or if you're building for a 144Hz monitor - I'd favor Intel.
In terms of pure gaming performance, both are good options and very close in terms of frame rate for 1440p or 4K, especially for 60Hz gaming (ie for a monitor with a 60Hz refresh rate). However, Intel does have the slightly better gaming performance overall, especially when it comes to high refresh rate gaming which relies a lot on your CPU to crank out those high frame rates needed for 144Hz screens or higher (ie to get 144FPS or more). So if you're gunning for the highest FPS possible in 1080p (or even 1440p), I'd suggest Intel.
As you can imagine, the decision is not easy, but the good news is it's hard to go wrong and either an i7 or Ryzen 7 is going to set you up for a powerful system for years to come. But yeah, if you want to get in-depth, your decision depends on exactly what you're using your desktop for, as well as your budget as Intel is going to cost more. Oh, and I forget to mention as well that AMD gets an extra point over Intel in this tier when it comes to future proofing, especially if you plan on upgrading your CPU later, as the AM4 platform will support newer AMD processors released up to a certain point (2020 if I'm not mistaken).
One of the coolest things about Ryzen CPUs? Their stock coolers, pun intended, that leave Intel stock units for dead, meaning no need to buy your own cooler - even if overclocking!
This mean you won't have to upgrade your motherboard to upgrade the CPU later on, whereas with Intel if you upgrade to a new generation CPU you'll also need to upgrade the motherboard. But this is a moot point if you don't plan on ever upgrading your CPU, which is a possibility because a high-end CPU can last you a long, long time.
So, after all that, and way too many commas (I love my commas but they help though, right?), for this edition of the best gaming PC build under $1500 the AMD 7 2700X from the latest second generation Ryzen family gets the nod.
This build is primarily aimed for 1440p 60Hz gaming, so you're not going to see a noticeable difference with an Intel, and it fits in well with this budget as AMD is the cheaper pick. The included stock cooler that comes with the 2700X is also great, even for overclocking.
Furthermore, it also makes this custom setup a very flexible hybrid gaming/workstation/streaming machine. But in saying that, an i7 is just as good a choice for a 1500 dollar budget, or even an i5-8600K as you absolutely don't need an i7 for great 60Hz/60FPS gaming.
Best $1500 Gaming PC Build: Recommended Motherboard
Asus is one of your best bets when putting together the most reliable, high-quality custom gaming computer in 2019 as they generally produce some of the best, sturdiest, most feature-rich motherboards around, and their software and BIOS is typically easy to use. Feel free to opt for a good Gigabyte or MSI board instead, but for this months best gaming PC build for $1500 we've gone for the Asus Prime X470 Pro.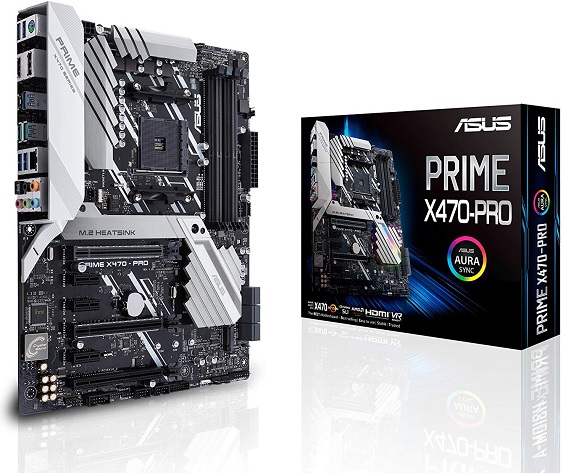 It's a very affordable second generation Ryzen board, but all you really need for a gaming computer as you don't need anything too fancy and it has all the core features you'd expect from a decent modern board including 4 RAM slots (which keeps 2 free for future upgrades), good LAN and on-board audio, plenty of expansion options and connections. It also has a very slick design as most Asus boards do, with a color scheme that fits in well with all the other components of the $1500 gaming build.

It doesn't have built-in WiFi though, but our alternative motherboard pick below does if you're willing to invest in a slightly more expensive board. In terms of overclocking your 2700X, the X470 Pro is most definitely capable in that regard, and is a good inexpensive overclocking motherboard option. If you're doing heavy overclocking though, you'd probably want to invest in a higher-end board that's more suited for that.
Alternate Recommended Motherboards:
Best $1500 Gaming PC Build: Recommended Memory
As for RAM, we have a pretty standard option for gamers in the Corsair Vengeance LPX modules which is the latest DDR4 memory type. In this budget we can comfortably fit 16GB to completely maximize gaming performance. Anything more than 16GB is totally unnecessary for gaming in 2019, and only needed for workstation setups such as for building the best custom video editing PC build, Twitch/YouTube game streaming, 3D rendering and production, and so forth.
In terms of RAM speed, which is in no way as important as RAM capacity for gaming (see our guide to choosing the best computer memory for gaming for full details), a healthy 1500 dollar budget allows you to comfortably fit high-speed modules into your build such as 3000MHz or 3200MHz, assuming your motherboard supports this which our Asus pick does. We've gone for 3000Mhz memory sticks based on current pricing. Whilst the performance difference between 2400MHz, 2666Mhz, 3000Mhz and 3200Mhz (or even higher) won't make a huge difference when it comes to gaming, the price difference between 2400 and 3000 is not huge.

Best $1500 Gaming PC Build: Recommended Case
When assembling the best computer build around the $1500 mark, you have a plethora of great case choices, but the Phanteks Enthoo Pro is one of the better overall value picks IMHO. Just make sure you have the room for it as it's a full-tower size, but the extra space within is great for maximum airflow and cooling, and also for accommodating pretty much any type of system you can imagine, including support for full custom water cooling loops should you wish to undertake that challenge (not recommended for your first build though). If you do drop down to a slightly smaller mid-tower case instead, just make sure all your parts will fit, especially if you're getting a large triple fan GPU.
Speaking of cooling, this case comes equipped with 1 extra-large front fan (200mm) and a nice 140mm in the back which believe it or not is actually an adequate case fan setup for most gamer's needs. You only need extra case fans if your new gaming beast will live in a particularly hot room, if you'll be overclocking, adding another GPU, or if you simply want to get a set of LED fans to spruce up the look of your setup in action. The Enthoo Pro also has excellent cable management capabilities, and is easy to work with for beginner builders which is always something we look for when recommending cases for our monthly builds (as a big portion of our readers are first-time builders).
Overall, the Phantek Enthoo Pro is hard to fault for its price, is quality inside and out with a sturdy steel design, and it also has easy cable management. Can't go wrong with it, and if you do a little hunting around the web for consumer and professional reviews alike you'll find it's been well received in the DIY community and has been a super popular case for ever since its release.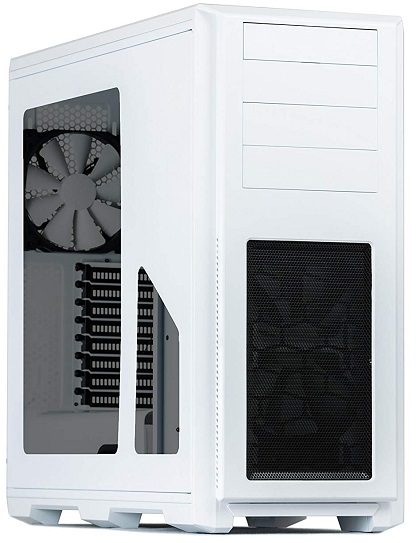 A high-end gaming PC case for a mid-range kinda price. Highly recommended. FYI: this is the white edition
When building a quality custom gaming PC like this, a good-quality power supply is a must-have, and the 80-Plus Gold EVGA unit included in this setup is exactly that. EVGA produce some of the best value PSUs around these days, and the SuperNova G3 units are high-quality, reliable, efficient - yet at usually great prices. It's also a fully modular PSU which means less messy, excess cabling to deal with.
650 watts, when coming from a reliable good-quality unit like the EVGA G3, is actually plenty for a build like this, even with powerful components like the RTX 2070 and Ryzen 7 2700X, and you still have plenty of wiggle room for more upgrades later believe it or not. Many newbies overestimate how much power they actually need. However, not that we recommend SLI (doesn't scale well) to 99% of gamers, in the odd case that you're considering that as a potentiality down the track - get a bit more power such as 750 watts. Otherwise, 650 watts of good power will serve you well.
As for storage to finish off this breakdown of the $1500 build components, you have a 2TB 7200RPM HDD from Seagate, which is a pretty standard pick for gaming builds, and a nicely sized 500GB SSD for super fast loading of your operating system and other frequently used programs and games you put on there. Feel free to get a larger SSD if you value storage/loading speed and want to stack a whole heap of stuff on there, but 500GB will allow you a nice amount of games/programs as well as your OS. We've gone for a Samsung SSD as they're the best of the best in terms of speed and reliability, yet still affordable.
Recommended Operating System & Accessories
As with all our current recommended custom PC builds, 64 bit Windows 10 is what we recommend for the $1500 custom gaming build unless you have a seriously good reason to get another operating system like Linux. You have a few options with buying and installing Windows for your new PC:
Option A: Windows 10 Home 64-Bit (Flash Drive Edition)

Option B: Windows 10 Home 64-Bit (DVD Disc Edition) (buy if you're getting an optical drive for your gaming build)

Option C: Buy Windows from Microsoft and download it to an existing computer/laptop, then put it on a flash drive, then use that flash drive when booting up your PC.

Option D: Reuse your copy of Windows if your edition is eligible for this.
You'll also ideally want to get decent peripherals, although there's nothing wrong simply getting an inexpensive keyboard, mouse and headset/speakers that just gets the job done to save money and allow you to focus most of your total budget on better hardware (and you can always upgrade your accessories later when you save up more).

However, one accessory I wouldn't go too cheap on when building a high-end $1500 gaming PC is your monitor, as you'll want a decent one with a good quality image and a low-enough response rate to avoid what's known as ghosting (ie visual lag). Although you don't have to spend a fortune on a buying a great monitor for gaming if you know what to look for, especially if you get a standard 60Hz screen.
Building the $1500 Gaming Computer
If you're ready to assemble the 1500 dollar parts-list, see our full installation guide to build a PC, which covers the install of a budget build but the overall steps for a higher-end setup are essentially the same. Or if you prefer learning by video, see the YouTube tutorial recommended in our newbie guide to your first PC build. We sincerely hope this in-depth guide helps you with planning the optimal $1500 rig for your particular wants and needs, and good luck with it all.
Most of all, enjoy - if you're assembling your first custom gaming weapon, it's a fairly memorable and exciting experience, especially if you're putting together a killer PC like this seriously awesome 1500 dollar build. Anyway, be sure to return here to BGC in the near future should you ever need help with an upgrade or completely new build as you can be sure we'll still have our fingers on the latest in hardware and will continue to break down the market in an easy-to-understand and non-confusing way that will bring you back up to speed with whatever changes you missed since were gone. Once a builder, always a builder - see you around!

Receive Our Monthly DIY "State of the Union" to Your Inbox
If you're planning your rig in the near future and want to be notified exactly when the next full update of this $1500 parts-list is complete next month, be sure to subscribe to our email list below to receive a free monthly wrap of the latest changes in the market and our latest build guides (including any notable PC building news/deals):
Comparing Similar Prebuilt Desktops
Let's do a quick comparison of the best custom gaming PC build under 1500 dollars/pounds/euros compared to the best prebuilt gaming desktops we could find on the current market that have the closest specs. This DIY vs buying comparison may help because:
You can find out exactly how much money you can save building your own PC compared to buying a premade computer, as well as seeing the higher level of component quality and reliability that you get when choosing your own parts (if you investigate all the parts of a prebuilt, more often than not the brand/model quality won't be as high as a custom build).
Secondly, if you would rather just buy a pre-made PC even if you're aware that 9 times out of 10 it'll cost you more, these are the premade desktops we can recommend. We're obviously 100% for custom builds here at BGC (even if you're a total noob 'cause it's easy), but buying a prebuilt computer 

isn't the end of the world as some gamers simply don't have the time, patience or interest (*gasp*) to build their own despite understanding and appreciating the many benefits of the DIY path.
So, these are the closest (in terms of specs) prebuilts at the best price we could find right now, and that would make acceptable alternate buys to the above USA gaming PC build:
SkyTech Oracle Gaming Desktop
(~ $1500)
(GeForce RTX 2070 8GB, Liquid-Cooled Ryzen 7 2700X, B450 Motherboard, 16GB DDR4 2666MHz, 1TB SSD, Windows 10 64 Bit Home, 700W 80+ PSU)
This prebuilt is worth considering if you really don't want to build your own as it's got similar specs to our $1500 custom setup and it's one of the best value prebuilts at the moment. Whilst component quality isn't as high across the board as our custom build example, it does have some features our custom build does not.
It has the same RTX 2070 8GB and Ryzen 7 2700X GPU and CPU pairing, but with slower 16GB RAM (2400Mhz compared to our 3000Mhz), and a slower 2070 model. This means our custom setup will outperform this prebuilt, but only marginally; we're talking a few frames more here or there depending on the game. 

Pros that the prebuilt has would be built-in WiFi, Windows 10 included (no need to buy separate), a larger SSD (1TB compared to our 240GB), 4 built-in RGB fans, and a 120mm AiO CPU liquid cooler.
But the downsides compared to our recommended $1500 custom gaming PC build is a lesser quality power supply (700 watt 80+ compared to our 650 watt 80+ gold rated), slightly lesser quality motherboard (though same B450 platform and same general specs), not as good a case (though case on the prebuilt is nothing bad), no HDD, and like mentioned slightly slower GPU and RAM.
SkyTech Omega Gaming Desktop
(~ $1650)
(GeForce RTX 2070 8GB, Liquid-Cooled i7-9700K, Z390 Motherboard, 16GB DDR4 2400MHz RAM, 500GB SSD, Windows 10 Home 64-Bit, 700W 80+ PSU)
A tad more than our recommended best $1500 gaming PC build, but a good deal overall if you want a pre-assembled machine instead. In this prebuilt you get a slightly stronger gaming CPU, the i7-9700K, which isn't as good for multitasking than our custom setups's AMD Ryzen 7 2700X, but the 9700K will get you higher frame rates for 144Hz gaming if you're using a 144Hz monitor. In this prebuilt you also get a 500GB SSD, although there's no HDD. 
Other disadvantages to our custom system is not as good a case (In Win 303, still a decent case though not as good as the Phanteks) and slower RAM with 2400Mhz of 16GB DDR4 compared to our custom build's 3000Mhz. The motherboard and power supply also isn't as good quality as our custom build's components: for example, our PSU is gold-rated whilst this prebuilt simply has a 80+ certified PSU.
You do get built-in WiFi though, 4 built-in 120mm red LED fans though, as well as an included keyboard and mouse, but don't expect anything fancy. Overall, for a prebuilt gaming computer, this is a solid deal, but our $1500 custom setup is higher quality and more flexible.

ZOTAC Gaming MEK Ultra Gaming Desktop
(~ $2000)
(GeForce RTX 2070 8GB, Liquid-Cooled i7-8700K, 16GB DDR4 3200MHz RAM, 240GB NVMe SSD, 2TB HDD, Windows 10 Home 64-Bit, WiFi, 1000W Gold PSU)
A higher-priced RTX 2070 computer from Zotac, but you get a faster gaming CPU, the 8700K, which comes with a liquid cooler, slightly faster 16GB RAM (3200MHz, but you'd hardly notice the difference between 3000Mhz), and it also has built-in WiFi and a huge 1000W power supply to accommodate any type of upgrade you can imagine.
Honorable Prebuilt Mentions:
CyberPowerPC RTX 2070 AMD 2700 Gaming Desktop
iBuyPower RTX 2070 Intel 8700K Gaming Desktop
Sources
- Overclockers: GIGABYTE RTX 2070 Gaming OC Video Card Review
- TomsHardware: Gigabyte GeForce RTX 2070 Gaming OC 8G Review: Faster Than Nvidia's FE Alternative
- Techspot: NVIdia GeForce RTX 2070 Review
- Techspot: Battlefield V PC Graphics Benchmark
- Tom's Hardware NVIdia GeForce RTX 2070 Founder's Edition Review
- AnandTech Phanteks Enthoo Pro Case Review
- Gigabyte GeForce RTX 2070 8GB OC White Edition Specifications
- AMD Ryzen 7 2700X 2nd Gen Processor Specifications
- ASUS Prime X470 Pro Motherboard Specifications
- Corsair Vengeance LPX 16GB (2x8GB) DDR4 DRAM 3000MHz C15 Memory Kit Black Specifications
- Saumsung 860 Evo 250GB 2.5" SSD Specifications
- EVGA SuperNOVA G3 650W 80+ Gold Modular Specifications
- Phanteks Enthoo Pro Specifications
About the Author
A hobbyist game programmer turned tech & hardware enthusiast, Julz is the founder of BGC and has kept a keen eye on the latest in DIY gaming ever since starting BGC in his spare time back in '06 as an almost-laughably basic, unimpressive little site with a simple aim to try and make building a PC more accessible to the average gamer since most resources were far from noob friendly.
Over countless reinventions and reiterations to the quality and depth of content over the years, the site has steadily grown into the fairly expansive, comprehensive and constantly-updated PC building resource that it is today, now reaching and helping thousands of gamers and power users each and every month to more effectively plan optimal setups for their exact needs. His fav PC games of all time are HL1, WC3 & SWKOTOR (OOT, Perfect Dark & MGS2 for consoles). You can learn more about the BGC mission here & how to support it.

Questions or Feedback?
Want further help with your build or to share feedback on the above guide (good or bad: constructive criticism is always welcome to help us continue making BGC the best beginner-friendly building resource it can be) - we're listening. Feel free to comment or message on our Fanpage or email us direct and we'll do our best to help you out (or our new Twitter).