Some of the Best Video Card Deals Right Now (September 2018 Price Cuts on NVidia GTX Cards)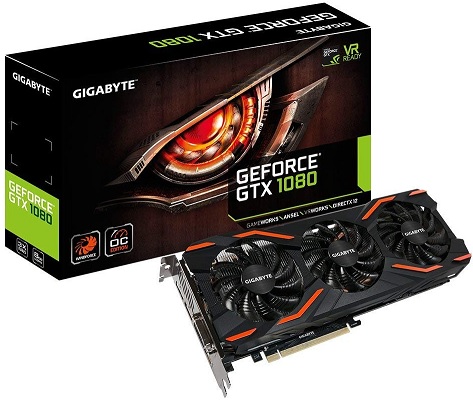 It's been a long time coming due to the mining boom, but PC building season is back with a vengeance with both new cards on the horizon and solid deals on current-gen cards
Last Updated: Sep 15, 2018
NVidia is releasing their new RTX 20 series graphics cards range later in September 2018 which means inevitable price cuts on the current crop of cards which has already begun. If you're not wanting to splash a load of cash on the new cards, which have been controversially priced quite a bit higher than typical NVidia launches, trying to find a good bargain on a GTX 1080, 1080 Ti, or 1070/Ti is an option definitely worth considering as these cards are still powerhouses that will get you through until at least the next generation.
In other words, the current video card range is still good for great gaming over the next few years and they won't all of a sudden become totally obsolete once the new RTX cards are released. The new ray-tracing features in the RTX lineup are just the beginning of this new technology and it's likely not going to be practical to even enable this feature if you want flawless performance without hiccups.
We've rounded up some of the best video card deals that we could find on the current-gen GPUs as of September 2018, and we'll be updating this deals page throughout the month as we keep an eye out for any standout bargains for those of you building a PC this month who would rather find a solid deal on the current-gen rather than wait it out to see whether the new cards are worth it.
Best GTX 1080 Ti Deals (as of 15th September)
Best GTX 1080 Deals (as of 15th September)
Best GTX 1070 & 1070 Ti Deals (as of 15th September)
What About the GTX 1060 and 1050 and 1050 Ti?
These budget/mid-range gaming video cards aren't likely to change much in price until their new counterparts are announced and then released later on. So right now it's only the heavy-hitting cards that will likely see significant deals, however see our recommended September 2018 gaming PC builds for our current top value picks of these cards.