The Best Extreme Gaming PC Build Under $2000
Recommended September 2018 Custom Computer for Ultra 1440p & Great 4K: How to Maximize Performance, Reliability, Cooling, Lastability & Aesthetics for the Money
Last Updated: Sep 6, 2018
If our previous high-end gaming computer build represents a machine for the keen and picky gamer, this is the pinnacle for the 5% of gamers fortunate enough to be assembling a system of the gods. Ok, perhaps not quite as custom PCs have practically no budget limit and you could indeed find a way to spend any number of gazillions of dollars on a monster setup, but when it comes to modern gaming there is such as a thing as a point of diminishing returns.
The following build is the peak of the mountain in terms of what's both massively powerful yet still not beyond the point of getting return on your investment. In other words, if you want to put together the very best gaming PC right now for the best gaming experience possible, $2000 is about right and all you need to kit out an extreme setup that'll have you gaming in full graphical glory.
Speaking of full graphical glory, 4K resolution (technically called 2160p but 4K sounds better) is the pinnacle for gaming right now and the aim for this system, although some maxed games in 1440p will require this type of system if you're sporting a high refresh-rate gaming monitor and wanting to get a super high frame-rate to make the most of your flashy screen.
See Also: Best High-End Gaming PC Build Under $1500
Best Gaming PC Build Under $2000 (Sept 2018)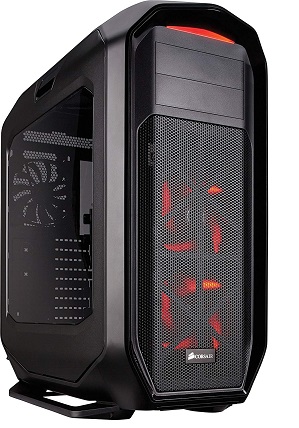 Estimated Gaming Performance:
1080p (1920 x 1080):

1080p 144Hz:


1440p (2560 x 1440):

1440p 144Hz:


VR and 4K:

FLAWLESS

FLAWLESS


FLAWLESS

GREAT


GREAT

NOTE: The above is the average expected performance of this build at different resolutions and refresh-rates when playing a typical, graphically-demanding modern PC game on high/ultra/maxed settings. If you're not sure what refresh-rate your gaming monitor is, chances are it's a standard 60Hz screen.

Note: Keep in mind hardware prices fluctuate often, so the current total cost could slightly exceed our target budget of $2000 at any given time. To check current pricing, clicking "Build This PC" quickly and conveniently shows all exact prices for these parts on Amazon.
Recommended $2000 Build: CPU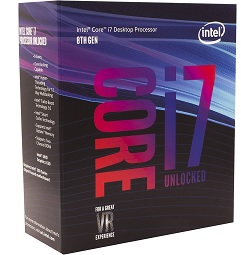 King of the High-End Gaming CPUs...By a Whisker.
I can hear the haters already (or angry AMD super fans), but just like our recommended setup for $1500, we've gone Intel once again for this tier as in terms of pure gaming performance in most gaming situations, the i7 8700K comes out as king of the gaming CPU market right now.
Only just though, and of course a competing Ryzen 7 such as the fairly recently released and super impressive 2700X is most definitely an excellent alternative option and I'd also go as far to say that it's a better pick if you put your workstation needs before gaming and you know for a fact that it will perform better for your particular application/s.
The 8700K is absolutely no slouch for workstation tasks though, so don't feel like it's just a gaming chip. It's just that a Ryzen will have more cores and threads and is generally the slightly better multitasking/workstation performer (again, depending on the application).
So to summarize, it's going to depend on your wants and needs, and also keep in mind the Ryzen 7 2700X is indeed a little cheaper than the 8700K. But if you were to ask me what gaming CPU to pick right now if you want to squeeze out the highest frame-rate across the board? 8700K can't be beat.
Recommended $2000 Build: CPU Cooler
There's a myriad of solid choices to effectively cool an i7 8700K at either stock or overclocked speeds, but Corsair's H100i has been one of the best overall buys for quite a while now and will not only work well but add the nice added touch of water cooling to your setup. If you're a first-time builder, don't be scared off by the words "water cooling", as installing a closed-loop water unit like this is very straightforward. What's more difficult and involved is installing a custom water cooling loop, which is another beast altogether and not recommended to 95% of builders - beginner or intermediate. 

Well-respected, hugely popular liquid cooler to take good care of your 8700K for years to come
Recommended $2000 Build: Motherboard
The Asus Rog Strix Z370-E motherboard stays from the $1500 high-end gaming PC build as it's as good a value for money pick for an i7 8700K as for an i5 8600K, and has all the features you need for a top of the range gaming rig like this.
Asus produce some of the best quality motherboards in the world and is in my top 3 recommended manufacturers (well, top 3 for most enthusiasts) when choosing the best motherboard for gaming in terms of quality, reliability and features (with Gigabyte and MSI being the other 2, and Asrock offering good budget picks too).
In terms of overclocking though for those keen on that or potentially doing it later, keep in mind the Rog Strix Z370-E is a light or "budget" overclocking board of sorts, meaning that it is indeed good enough to allow for a safe light to medium overclock, you'll ideally want to buy an even better, more stable board (with better VRM and power delivery) if doing more extreme overclocking of your 8700K such as the Maximus Hero.
The Hero is essentially the same board but with better overclocking capability, and a few minor things like a couple extra USB ports and slightly better design (although that's subjective and the Rog Strix looks awesome as it is). 
For most people though, the Asus Rog Strix Z370-E is better overall value for money than say the Hero, as it practically has the same exact feature set and overall durability/quality. Both also have built-in WiFi which is handy, too.
Recommended $2000 Build: GPU
The star of this show is of course the mighty GTX 1080 Ti which has no equal. For this month as this build goes live we recommend Gigabyte's model as it's at a very attractive price right now, but prices/stock can change any day and so keep an eye on our constantly updated best video card deals page for other good 1080 Ti deals to use with an extreme PC build like this.
It goes without saying the 1080 Ti is a monster that will eat up anything you throw at it. 4K performance is excellent, and excluding a handful of anomalies such as Witcher 3 and Tomb Raider which will dip under 60FPS, this card will produce a consistently super-smooth, 60FPS and above experience when playing any game in 4K on high/ultra settings. A 1080 Ti is also the perfect selection for a virtual reality PC build with flawless performance in any VR title on either the HTC Vive or Oculus Rift, and it should keep up with any advancements in VR requirements over the next few years.
As for getting a SLI or CrossFire multi-GPU setup instead of the single GPU? I'd personally pick a single powerful GPU over multiple cards any day of the week, and I know I'm far from alone in my views on this. Multi-GPU rigs come with their own hassles and potential issues, and plus it's not like you're doubling your gaming performance as most games don't scale well and unfortunately hardly utilise the full power of SLI/CrossFire.
Recommended $2000 Build: Case
Don't be fooled by the striking, impressive design of this full tower. It's a very well-constructed, thought-out chassis that will please even the most picky hardware enthusiast out there, and the perfect base for your extreme gaming battle station.
Just keep in mind it's a Full Tower, meaning you'll need the space on/under/around your desk/office to fit this monster, but the extra room is worth it for an extreme rig as it allows for the best airflow, and full compatibility with practically any type of custom setup your imagination can conjure.
Highly recommended, however of course picking the best gaming computer case is subjective, and do look around to see if you prefer another (but do your homework on it from various sources; don't just trust Amazon or any other company's reviews for instance).
The case only comes with the 1 x 140mm built-in fan, so you're gonna need to stock up on a handful of solid fans as for a high-end gaming rig like this you'll need good cooling within your case to keep things running cool and quiet, and to prolong the lifespan of your computer. Pick 3-4 non-LED fans or LED fans of your favorite color, and whilst 120mm fans will be just fine, 140mm are ideal as they have the potential to run the quietest. As this parts-list is, you'll only 3-4 fans for optimal cooling and noise, but feel free to get more if you are tweaking this extreme gaming build example further and will be running even faster components than is included here.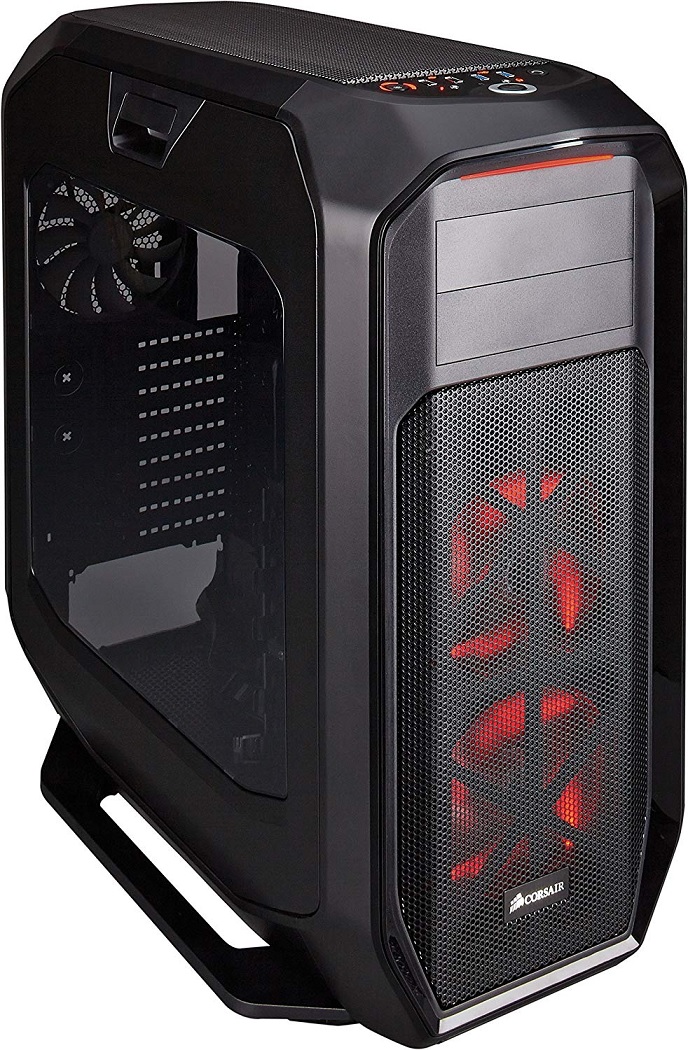 Amazing case for first-timers and demanding enthusiasts alike
Recommended $2000 Build: PSU
Last but not least to the power supply for this monster rig, and in this day and age you can't really go wrong with a top-tier EVGA PSU which rivals other top-name power supply brands like Seasonic these days. EVGA really have taken over the PSU game in recent years, and for good reason as they have a range of quality, super-efficient and reliable units.
750 watts of power is more than enough for the extreme gaming PC build, with included wiggle room of course. A common newbie mistake is overestimating how much power you really need, and with single GPU setups you really don't need 850/1000 watts unless you're planning on some extreme upgrades like SLI etc.
Building the Extreme Gaming Computer
That wraps up our best extreme gaming PC build under $2000 (IMHO). We hope it serves you well as-is or as a base for your build research. If you're putting together your first PC, fear not as it's very simple to do these days and in 2018 if you can build Lego you can build a PC no problems. See our PC installation guide if you just require the core installation steps, or see our more comprehensive eBook if you want more thorough guidance and all the steps of planning, ordering, building, troubleshooting, maintaining and upgrading your first PC in detail. Good luck and enjoy gaming in full graphical glory for years to come on your shiny new monster system.