Plan the Best Extreme Gaming PC Build Under $2000: Recommended February 2019 Extreme PC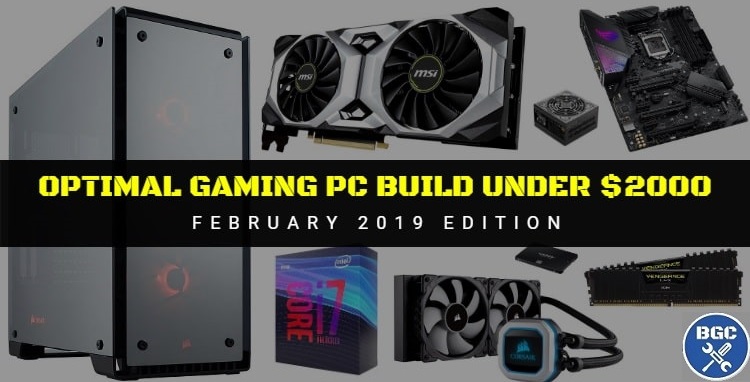 Strategically Stretching 2000 Dollars to Maximize Gaming Performance, Cooling, Reliability, Longevity & Aesthetics (Extreme PC Build for US, Canada, UK & Australia)
Last Updated: Feb 9, 2019

CONTENTS
Current Best $2000 Gaming PC Build: Recommended February 2019 Components
CPU: Intel Core i7-9700K 3.6GHz 8-Core
CPU Cooler: 

Corsair Hydro H100i Pro RGB
Graphics: MSI GeForce RTX 2080 8GB Ventus
Motherboard: 

ASUS Z390-E ROG Strix (ATX)
RAM: Corsair Vengeance LPX 16GB 3000MHz 
HDD: Seagate 2TB (7200RPM)
SSD: Samsung 860 Evo 250GB
Power Supply: EVGA SuperNova G3 750 Gold
Case: 

Corsair Crystal 570X RGB Mid Tower
The Extreme Gaming PC Build: Overview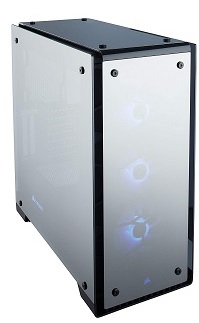 In this guide we look at a solid example of how to wisely spend a budget of around/under 2000 dollars when building your own gaming PC to stretch performance, quality, reliability, cooling, upgrade-options and appearances for your hard-earned money. 
The following best $2000 gaming PC build (IMHO) is only suggested if you're either planning to play in 4K resolution (or 2180p in other words), virtual reality, or if you're using a 144Hz/240Hz monitor for smaller resolutions such as 1440p or 1080p and you want the highest frame rates possible.
If you're a casual gamer who's just playing in 1440p or 1080p and a smooth 60FPS is all you need, this extreme gaming PC build is definitely overkill and you should consider lowering your budget as you can put together a very capable custom PC for a lot less than $2000. 
But if you are after a monster gaming setup for good 4K and VR performance and want an example of how to navigate the current hardware market to design a great build that makes the most of your budget, you're in the right place and let's get straight into this quarter's recommended $2000 setup including a full breakdown of exactly why each carefully-chosen part was selected.
See Also: 

Plan the Best 1440p Gaming PC Build for $1500 (Flawless 1440p)
Plan the Best 4K Ultra Gaming PC Build for $2500 (Flawless 4K and VR)
Parts-List for US, Canada, UK & Australia

Best Gaming PC Build Under $2000 (February 2019)


Check Price
Graphics Card
MSI GeForce RTX 2080 8GB Ventus OC
CPU
Intel Core i7-9700K (3.6GHz, 9th Gen, 8 Cores, 8 Threads, Unlocked)
CPU Cooler
Corsair Hydro H100i Pro (All-in-One Liquid Cooler, 240mm Radiator, 2 x 120mm Fans)
Motherboard
ASUS ROG Strix Z390-E (Intel 9th Gen, ATX, 4 DDR4 Slots, SLI, WiFi)
RAM
Corsair Vengeance LPX 16GB (2x8GB, DDR4, 3000MHz)
SSD (system drive)
Samsung 860 EVO 250GB
HDD (secondary drive)
Seagate Barracuda 2TB (7200 RPM, 64MB Cache)
Power Supply
EVGA SuperNOVA 750 G3 (80+ Gold, 750 Watts, Fully Modular)
Case
Corsair Crystal 570X RGB Mid Tower

Estimated Total:


$1965 - $1995 (US Dollars)





(Orders Parts on Amazon, Our #1 Recommended Store)



Notable Features Cheatsheet


Estimated Wattage (Power Draw)
67W - 369W
RAM Slots
4 (2 slots free)
Max RAM Support
64GB
CPU Overclockable?
Yes
Built-in WiFi?
Yes
Storage Support
6 x SATA 6Gb/s Drives, 2 x m.2 SSD
VR-Ready?
Yes
Front Panel USB Ports
2 x USB 3.0 on top of case (+ tons more on rear of case)
Optical Drive Support?
No
Multi-Monitor Support
Yes
Case Fans
3 x 120mm RGB LED Fans Included (Room for 6 Total)

Case Dimensions

18.9 x 9.21 x 20.16 (inches)
Max GPU/PCI-E Card Length
370mm
Max CPU Cooler Height
170mm
AMD CrossFire Support
Yes (up to 3-way)
NVidia SLI Support
Yes (up to 2-way)
Full Motherboard & Case Specs
ASUS ROG Strix Z390-E | Corsair Crystal 570X

Recommended Parts for Canada, UK & Australia *



(2 stores included for Australia because Amazon AU isn't always best)



GPU:
&nbsp&nbsp&nbsp&nbsp&nbsp&nbsp
CPU:
&nbsp&nbsp&nbsp&nbsp&nbsp&nbsp
Liquid Cooler:
&nbsp&nbsp&nbsp&nbsp&nbsp&nbsp
Motherboard:
&nbsp&nbsp&nbsp&nbsp&nbsp&nbsp
RAM:
&nbsp&nbsp&nbsp&nbsp&nbsp&nbsp
SSD:
&nbsp&nbsp&nbsp&nbsp&nbsp&nbsp
HDD:
&nbsp&nbsp&nbsp&nbsp&nbsp&nbsp
PSU:
&nbsp&nbsp&nbsp&nbsp&nbsp&nbsp
Case:
&nbsp&nbsp&nbsp&nbsp&nbsp&nbsp
* Note for Builders Outside USA
Building an Extreme Gaming PC in Australia, UK or Canada? 
The parts-list above is primarily based on the US market, but will usually also be the exact same parts we recommend for these countries too (hardware is an international game). However, if one of the main component recommendations above is either overpriced or unavailable in Canada, UK, or Australia, we'll substitute that particular part for another more suitable model for that country (that's still 100% compatible of course). We do our best with each monthly update to tailor our builds for each country individually to help you get the most bang for your buck in your corner of the world.
PS: We're actually based in Perth Australia, so in the odd chance you live there AND you also want someone to build your custom PC for you, feel free to ask us if you live within 50km of the city and we may be able to build it for you at a good price (less than your local store) and deliver it to you (and include free technical support cause we're just the greatest like that ;p)

Gaming Performance by Resolution
1080p 60Hz:


1080p 144Hz:

1440p 60Hz:

1440p 144Hz:

4K 60Hz:

Virtual Reality:


Solitaire:

FLAWLESS


FLAWLESS


FLAWLESS

GOOD


GOOD

GREAT


UNPLAYABLE
The above is the average expected performance of this build at different gaming resolutions and refresh-rates when playing a typical, graphically-demanding modern PC game on high/ultra/maxed settings. If you're not sure what refresh-rate your gaming monitor is, chances are it's a standard 60Hz screen. See refresh rates 101 to learn more.

Aggregated Benchmarks for 1440p & 4K Ultra
Below are aggregated benchmarks based on analysis of multiple online benchmark sources to estimate what frame rate you can expect from the parts of the $2000 extreme gaming PC build in a handful of popular AAA titles in 1440p and 4K on Ultra settings. If you turn down the settings you'll get a nice boost in frame rate than what is listed below:

Estimated Frame Rate for 1440p ULTRA

(i7-9700K, RTX 2080, 2x8GB DDR4 3000MHz)


GAME
AVERAGE FPS
The Witcher 3
80 - 90 FPS
Assassin's Creed Origins
75 - 85 FPS
Monster Hunter World
70 - 80 FPS

Fortnite
120 - 130 FPS
Deus Ex Mankind Divided
110 - 120 FPS
SW Battlefront 2
100 - 110 FPS
World of Tanks
175 - 185 FPS

Estimated Frame Rate for 4K ULTRA

(i7-9700K, RTX 2080, 2x8GB DDR4 3000MHz)


GAME
AVERAGE FPS
The Witcher 3
50 - 60 FPS
Assassin's Creed Origins
45 - 55 FPS
Monster Hunter World
35 - 45 FPS

Fortnite
55 - 65 FPS
Deus Ex Mankind Divided
55 - 65 FPS
SW Battlefront 2
50 - 60 FPS
World of Tanks
85 - 95 FPS
A Note on How We Calculate Average FPS
The average FPS ratings are an aggregated estimation based on carefully studying multiple online benchmark sources. Note these are averages, meaning that in the most action-packed scenes the frame-rate will go lower. For example, if we list the Witcher 3 average as 50-60FPS, your FPS may drop to 30-40FPS in the most intense scenes, so take that into account in your build planning. Whilst we do everything we can to make these as accurate as possible, please note there's no guarantee you'll get this exact average as there are different factors that could affect your frame rate such as other hardware differences, software differences (OS, drivers, game patches/versions, etc), cooling/airflow of your build, enabled game features/settings such as Anti-Aliasing, different RAM setups you might be using, and so on. We always err on the side of being conservative with our numbers though, so we'll round things down if we need to instead of rounding up, so you can rest assured our averages are pretty safe bets in terms of what performance you can expect from a certain setup.
Component Breakdown & Honorable Mentions
Best $2000 PC Build: Recommended GPU for Good 4K
Overpriced a tad but still the latest and greatest gaming GPU on the market. Well, after the 2080 Ti that is
After much anticipation, NVidia's new high-end gaming GPUs are here. The dust has settled after their late September release and there are now plenty of benchmarks to oggle over and factor into your decision of whether you should buy one or not. But the fact is, despite NVidia releasing them at a controversially higher price than expected, and also that these cards are also slightly over their MSRP across the market and likely will be for a while, when building a top of the range extreme gaming build around the $2000 range there's not really any other option.
The GTX 1080 Ti - which is the killer card that the RTX 2080 is now replacing - has stopped being produced and there's no stock left, meaning that your only real choice for a $2000 gaming PC build is the RTX 2080. As for any AMD alternatives, the truth is they cannot compete in the high end GPU market right now, so while choosing between the two tech giants is a tough choice for a budget or mid-range build, at this level the whole NVidia vs AMD debate doesn't exist.
Goes without saying the 2080 is a monster that's second only to its big brother the 2080 Ti, but a standard 2080 will give you excellent 4K performance with a consistently super-smooth 60FPS and above when playing pretty much all modern AAA games on high/ultra settings. On ultra/maxed settings you might not get a constant 60FPS and above in the most demanding titles though, and you'd need a 2080 Ti to gaurantee that, but in general the 2080 is a top notch 4K card that mostly beats the 1080 Ti (only slightly though, and not in every game as the truth is that the 1080 Ti is neck and neck with the 2080 but with the 2080 you're getting the new features that the 10 series doesn't have). As you can imagine a 2080 is also ideal for a good virtual reality PC build with flawless performance in any VR title on either the HTC Vive or Oculus Rift, and it should keep up with any advancements in VR requirements over the next few years.
Best $2000 PC Build: Recommended Extreme Gaming CPU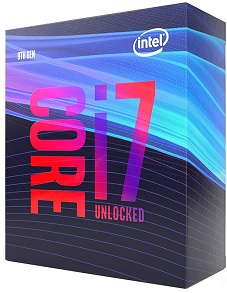 Following in the 8700K's footsteps, the i7-9700K is the new king of extreme gaming CPUs
I love AMD as much as the next guy but for this $2000 tier Intel is your best bet, as the truth is in terms of pure gaming performance an i7 comes out the slight winner in most situations. Feel free to build a Ryzen 7 2700X gaming build (and throw a 2080 into that build) instead though, especially if you're putting together a hybrid gaming/workstation setup. But if gaming is your main focus and you want the highest frame rates possible in most games, Intel is your friend here, and it's still a very capable workstation CPU. 
In fact, whilst AMD is usually the better multitasking and workstation chip as they typically have higher cores/threads, for certain work tasks like video editing with Adobe programs Intel actually wins too. But yeah, overall, in the high-end market, unlike NVidia dominating the high-end GPU market over AMD at this time, when it comes to the world of processing it's neck and neck between Intel and AMD. Therefore, either is going to serve you well, whether for a gaming or workstation (or hybrid) build.
Specifically, for the extreme computer we have the very latest i7-9700K which is the clear choice if you simply want the absolute best gaming processor possible for your rig. Like mentioned in the previous tier's build, an i5 is the better overall value for money pick, but for a 2000 dollar build you can afford to go all-out and get an i7 instead of an i5.
But it must be said, if you wanted to shave over 100 bucks off this setup without sacrificing on gaming performance that you would even notice, you could downgrade the CPU of this setup to an i5 and not see much of a difference in mainstream 60Hz gaming. But yeah, for the very best well-balanced $2000 gaming PC build that's as future-proof as possible, a mighty i7 does make sense especially if you want the strongest general-performing PC possible as well as a gaming powerhouse.
Best $2000 PC Build: Recommended CPU Cooler
There's a myriad of solid choices to effectively cool an i7 9700K at either stock or overclocked speeds, but Corsair's H100i Pro is one of the better choices and is a nice and convenient way to add some awesome water cooling to your setup. If you're a first-time builder or hardware newbie, don't be scared off by the words "water cooling", as installing a closed-loop water unit like this is very straightforward.
What's more difficult and involved is installing a custom water cooling loop, which is another beast altogether and not recommended to 95% of builders (not to mention being mostly impractical and more for the looks/fun/bragging rights). The H100i Pro also gives the ability to spruce up your extreme gaming rig even further with its RGB lighting that can be controlled from Corsair's iCUE software tool. You can also monitor CPU and coolant temperatures and adjust fan/pump speeds from this program which is pretty cool.
Corsair's H100i series of high-end coolers are a safe bet, with the latest Pro model coming with RGB features. Why not, as it's around the same price as the older, non-RGB edition
Honorable Mentions:
Not as flashy-lookin' as the Corsair liquid coolers, but performance-wise on a very similar level. Cheaper, too. Noctua air coolers are known as some of the best around, with a cult-like following due to their quality products like the NH-D14 which is great overall value. Highly recommended as well if you don't want to get a liquid cooler like the H100i. If you're wondering, the NH-D14 and D15 are pretty much the exact same except the D15 has better RAM clearance. But for this particular parts-list, the 14 fits just fine.
Best $2000 PC Build: Recommended Motherboard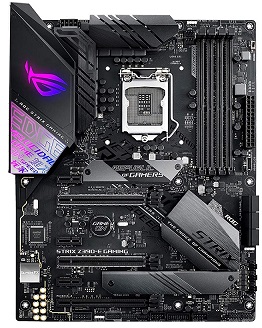 Latest 9th Gen Intel board from one of the most reliable motherboard manufacturers around, with built-in WiFi, SLI support, and a slick design
The same Asus Rog Strix motherboard stays from the previous recommended extreme build, although it's the just-released all-new version for the new 9th gen Intel processors. This board makes for a reliable, high-quality and feature-rich base for your gaming computer, with plenty of nifty features and an awesome design to top it off. Asus produce some of the best quality, reliable motherboards in the world are a safe bet when choosing the best motherboard for gaming, with Gigabyte and MSI being 2 other great manufacturers to look out for. Asrock offer good budget picks, too, and are essentially Asus's value range.
In terms of overclocking though for those keen on that or potentially doing it later, keep in mind the Rog Strix Z390-E is considered a light or "budget" overclocking board of sorts, meaning that it is indeed good enough to allow for a safe light to medium overclock, but you'll ideally want to buy an even better, more stable board (with better VRM and power delivery) if doing more extreme overclocking of your i7-9700K (I'd look at boards like the Asus Maximus Hero).
The Hero is essentially the same board but with better overclocking capability, and a few minor things like a couple extra USB ports and slightly better design (although that's subjective and the Rog Strix looks awesome as it is). For most people though (read: non or light overclockers), I'd say the Asus Rog Strix is better overall value for money than the Hero, as it practically has the same exact feature set and overall durability/quality. Both also have built-in WiFi which is handy, too.
Best $2000 PC Build: Recommended Case
The Corsair Crystal 570X is one of the best looking cases around with a slick tempered glass design and built-in RGB LED fans (3 are supplied including a built-in lighting controller), but this model also stacks up flawlessly in terms of construction quality, cooling and features. It's also a beginner-friendly case to work with, includes tool-free drive installation, and supplied velcro straps and cable routing to make cable management a breeze. And for this case you'll want to most definitely do the best job you can with tidying up your cables once installation is done, as well as get a modular power supply to reduce excess cabling, to show off your components in clean style as that is exactly how this bold glass case is designed.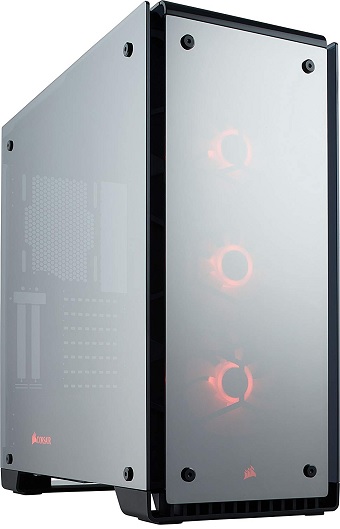 Arguably one of the best RGB + glass cases in 2019
No low-key sleeper look here; the 570X is one of the more aggressive in-your-face gaming case designs and looks impressive in action. Now whilst this description sounds like an infomercial at this point, or that I secretly work for Corsair, but genuinely speaking this is one of the best cases you can select for a high-end PC build if you don't mind investing in a great case, and its immense popularity and great reviews all-round within the DIY sphere proves its worth. Cooling is excellent, and whilst it's technically a Mid Tower, it's on the larger side of Mid Towers and real roomy inside, with space for literally any type of consumer setup. Check out these vids if you want to learn more about this case and whether it's right for you:

Best $2000 PC Build: Recommended Power Supply
Last but not least for our current best gaming PC build under $2000, the power supply I've opted for is the top-tier EVGA SuperNova G3 750, which rivals other high-quality, efficient PSUs from top-name power supply brands like Seasonic. It's a 80 Plus gold rated unit, and fully modular which means no excess cabling leading to better/easier cable management on your part.
EVGA really have taken over the PSU game in recent years, and for good reason as they have a range of quality, super-efficient and reliable units just like the G3 series. 750 watts of power is also more than enough for the full parts-list of the current recommended $2000 gaming PC build, with plenty of included wiggle room to take into account future upgrades (as you'll see when comparing the estimated power draw of this build in the detailed specs table above..plenty of room to move).
A common newbie builder mistake is overestimating how much power you need, and with single GPU setups you really don't need 850/1000 watts and can easily get away with a lot less. Heck, you could even get away with a 650 watt PSU for this particular parts-list if you knew for sure you weren't gonna do hardly any upgrades in future, but since PSUs (even good ones like this EVGA) aren't too expensive you might as well get a version that's 200 watts-ish above what you need instead of just 100-150 watts (which would still be safe). But yeah, many beginners go even higher than this and get like 300 watts+ what they actually need, which doesn't harm your build but is a bit of a waste. Each to their own, though, but I feel 750 watts for this $2000 build is perfect.
Recommended Operating System & Accessories
As with all our current recommended custom PC builds, 64 bit Windows 10 is what we recommend for the $2000 gaming beast unless you have a seriously good reason to get another operating system like Linux. You have a few options with buying and installing Windows for your new PC:
Option A: Windows 10 Home 64-Bit (Flash Drive Edition)

Option B: Windows 10 Home 64-Bit (DVD Disc Edition) (buy if you're getting an optical drive for your gaming build)

Option C: Buy Windows from Microsoft and download it to an existing computer/laptop, then put it on a flash drive, then use that flash drive when booting up your PC.

Option D: Reuse your copy of Windows if your edition is eligible for this.
As for accessories and peripherals for this particular extreme setup, see our top value for money picks of the best mice, keyboards, screens, headsets, etc, in our accessory buying guides (see the top menu) should you need to buy these new and you're not reusing old ones. These parts will all come down to personal preference, and of course how much more you have to spend on top of your core parts-list.

Building the Extreme Gaming Computer
That wraps up our current best extreme gaming PC build under $2000 for February 2019 (IMHO) for an excellent 4K experience now and over the next few years. I hope it serves you well as-is or helps you in your ongoing hardware research. If you're putting together your first PC, fear not as it's genuinely very simple and straightforward to do these days - even when assembling an "extreme" setup like this - and in 2019 if you can build Lego you can easily build your own custom computer without problems. See our gaming PC build guide to your first custom setup for specific installation tutorials (written and video). Good luck, have fun, and if you build this month's specific rig, do let us know as we'd love to hear about it. Happy gaming!

Sources
- Corsair H100i Pro Review vs. H100i V2, CLC 280, & More
- Corsair Hydro Series H100i PRO Review
- The Core i7 9700K tested
- Asus ROG Strix Z390-E Gaming Review
- Building a PC in the Corsair 570X Tempered Glass Case
- Corsair Crystal 570X RGB - Review
- ASUS Rog Strix Z390-E Gaming ATX Motherboard Specifications
- Intel Core i7-9700K Processor Specifications
- Corsair H100i Pro RGB Liquid CPU Cooler Specifications
- Corsair 570X RGB Mid Tower Case Specifications
- MSI GeForce RTX 2080 Ventus 8GB OC Graphics Card Specifications
- Corsair Vengeance LPX 16GB (2x8GB) DDR4 DRAM 3000MHz C15 Memory Kit Black Specifications
- Saumsung 860 Evo 250GB 2.5" SSD Specifications
- EVGA SuperNOVA 750 G3 80 Plus Gold 750W Fully Modular Power Supply Specifications
Your Comments/Feedback
Got a question or want to share your thoughts on this guide? We're listening and you can reach us on the platforms below (or feel free to email us). Also, constructive criticism is always appreciated as it helps us continue making BGC the best noob-friendly DIY resource it can be.
Get a Tailored Build

Have more specific wants and needs for your build and want to tap into our build design experience to thoroughly plan the perfect parts-list for your exact situation?
We'll be glad to help: send in your budget, performance aims and any other requirements here in as much detail as possible, then leave a small tip in our tip jar to cover the time necessary to properly do this for you (we'd love to research builds all day for free but BGC would suffer for this as the site requires a 110% workload as-is and that math doesn't add up ;p)
We'll then get to work on your build ASAP and email it within 1-4 business days (depends on our current schedule) including any relevant info on your parts that we think you may need. If instead you simply want us to look-over your parts-list feel free to email us here and we'll gladly give you a few pointers (100% free of course) assuming we're not too crazy-busy.
About the Author
Former hobbyist game programmer turned tech enthusiast, Julz is the founder of BGC and has kept a keen eye on the latest in DIY gaming since starting the site in his spare time over a decade ago as an almost-laughably basic, unimpressive little site with a simple aim to try and make building a PC more accessible to the average gamer since most resources were far from noob friendly.
Over countless reinventions and reiterations to the quality and depth of content over the years, the site has steadily grown into the fairly expansive, comprehensive and constantly-updated PC building resource that it is today, now reaching and helping thousands of gamers and power users each and every month to more effectively plan optimal setups for their exact needs. His fav PC games of all time are HL1, WC3, C&C TS and SWKOTOR (OOT, Perfect Dark, DKC2 & MGS2 for consoles) and he promises never to speak in third-person again. You can learn more about the BGC mission here & how to support it.