Home > PC Assembly > Extended PDF
THE GAMING BUILD BLUEPRINT



The All-in-One Manual for First-Time Builders (Photo-Filled PDF)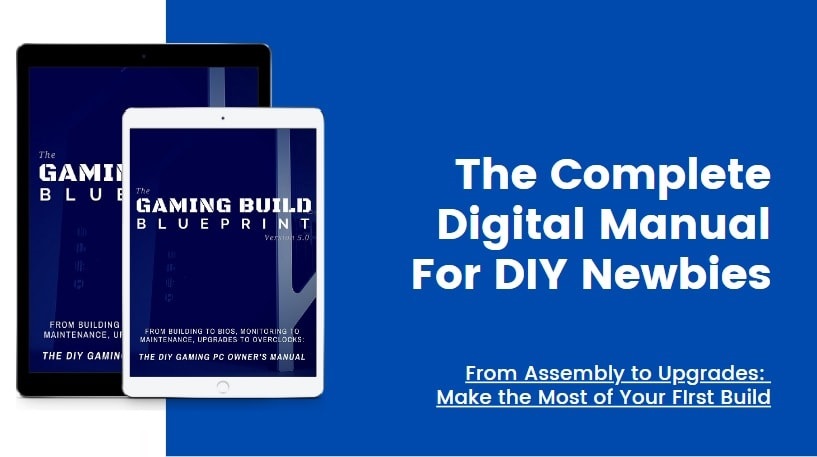 So, you want to build your own PC as you've heard of the many benefits over buying a premade computer. But you're still a little fearful or concerned despite every dude and his dog saying it's easy and just like Lego but for adults. You're not alone, and there's no shame in feeling a bit anxious about building a PC for the first time as it can sound daunting.
My free how to build a PC article series covers the core install instructions to get your first build done, however there's more to know about building and owning your first custom PC that goes beyond the scope of those articles. 
So if you're the type who likes to know everything, and want full understanding of the entire A to Z journey of not just assembling a PC but what to know about performance testing, maintaining, tweaking and upgrading your system - I've included all the tips and tricks I've learned about building PCs over the years into a single all-in-one PDF. 
The Gaming Build Blueprint is the comprehensive owner's manual for first-time PC builders, now in its new and improved 5th edition that is chock-full of brand new chapters, guides, photos, diagrams, and expert DIY tips.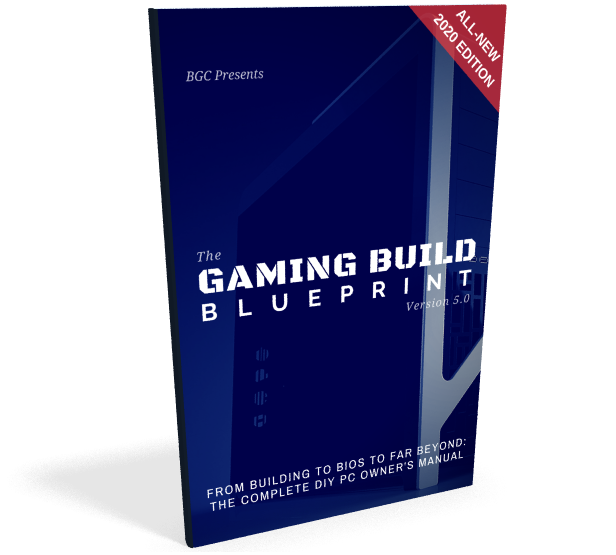 Learn How to Build, Maintain, Tweak & Upgrade a Custom High-Performance PC (In a Single, Easy-to-Read Guide)
In this downloadable, print-friendly PDF manual you get all the core installation steps found in the PC assembly article series in a single all-in-one guide that's more easy to navigate and access at any time (offline or by your side as you build if you print it out). But the manual goes deeper and will take your knowledge of DIY gaming PCs to the next level with a whole bunch of brand new bonus modules that will take you by the hand through a load of invaluable additional topics to help you make the absolute most of your first custom build now and over its full lifespan.
What You'll Learn
All Core Component Installation Steps With Photos From 3 Build Examples (Budget Intel, Budget AMD, High-End AMD)

Full BIOS Setup Steps and Checks

Steps for All Device Driver Downloads

Full Windows 10 and Linux Installation Steps

Full Steps to Creating Your Own Bootable Windows USB

Choosing a Linux Distribution for Gaming (& Drivers)

Free Windows 10 Security Basics (Using Windows Defender)

How to Overclock a GPU Step by Step (Using Afterburner)

Basics of Overclocking Ryzen 3000 or 2000 CPUs

How to Monitor System Temperatures (& Temps 101)

Tips to Boost Gaming Performance

FPS Benchmarking 101 and What All FPS Numbers Mean

How to Maintain Hardware and Effectively Clean Dust

Maintaining Software and Storage for Peak Performance

When & How to Upgrade Your Parts + Finding Bottlenecks

And Many More Tips and Tricks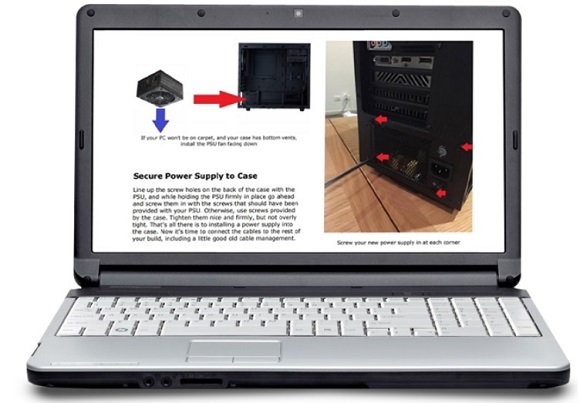 Access the manual at any time on any device, or have it by your side (digitally or printed out) as you assemble your computer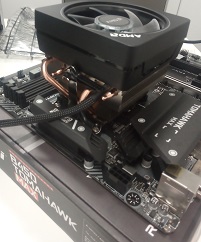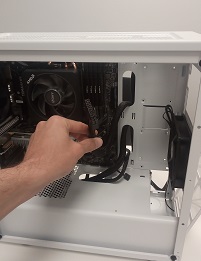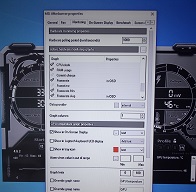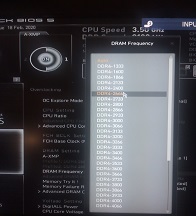 Free Tutorial vs The Gaming Build Blueprint
| | | |
| --- | --- | --- |
| What You Get | | The Gaming Build Blueprint |
| Core Install Steps | | |
| Troubleshooting Boot Issues | | |
| OS Install, Drivers, BIOS Setup | | |
| Gaming PC Maintenance Basics | - | |
| Gaming PC Upgrade Basics | - | |
| Performance Boosting & Tweaking | - | |
| Fixing Common PC Gaming Issues | - | |
| Formatted for Printing | - | |
| Ad-Free | - | |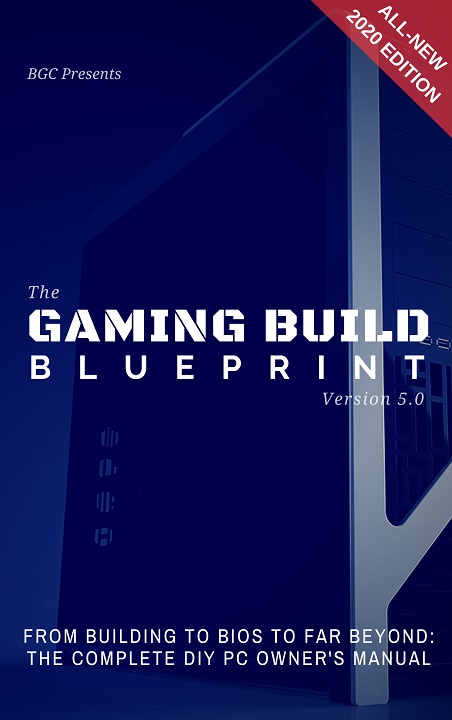 What Some Readers Said About the Manual
Read the manual and want to leave a review? Send it in here and include 'book review' in the title. Thanks guys!
"Your instructions and suggestions have helped greatly."
- Rich, USA

"I would like to express my gratitude for the great content included in your guide. I was able to build my first gaming PC, and without your product probably it would have taken me more time. You did a great job."
- Daniel Gallegos, USA
"Your latest Game Computer Building Manual, 5.0 is really excellent. I especially like the fact that being an old guy, there isn't a lot of fluff, and is in terms that people, below "geek" status, can understand. Thank you especially for that! This is my 3rd build, of a gaming rig, and this one was designed with your help."
- Bill Switzer, USA

Download Today for Just 10 USD
Note: After making a payment you will be automatically redirected to the download page. If for whatever reason you are not redirected, email me here and I'll get back to you ASAP. Enjoy the manual.
---
Backed By My 100% Money Back Guarantee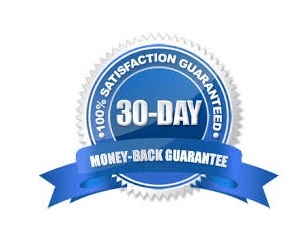 Download The Gaming Build Blueprint 100% risk free: this manual has been crafted and tweaked to be the most helpful, comprehensive yet easy-to-understand written PC building tutorial you'll find anywhere online, hence why I'm willing to stand by it 100% by offering a full money back guarantee for your peace of mind. 
If after completing the manual you're not fully satisfied and don't think the wealth of included knowledge and bonus expert tips was well worth the price you paid, reach out to me within 30 days of purchase letting me know why it perhaps didn't meet your expectations and I'll happily refund you no questions asked.
---
Trusted Stores
The retailers I recommend most, for the regions that make up the majority of my readers.
USA: Amazon US / BestBuy / B&H

Canada: Amazon CA

UK: Amazon UK

Australia: Amazon AU / PLE / Scorptec
Disclosure: As an Amazon Associate we earn from qualifying purchases. We may also earn a commission on sales made through other store links (Best Buy, B&H, PLE).
Most Shared
Search the Site
Trusted VPN
VPNs are fast becoming must-have software these days to improve the security and privacy of a PC when online. There's lots of VPNs but NordVPN is objectively one of the best and the one I use (edit: it's currently over 60% off in October 2022). VPNs can also help for online gaming as explained here.
About Me
Indie game dev currently working on my first public release after years of hobby projects, a story-driven VR FPS adventure built using Unreal Engine (to be announced once I'm ready here and here for anyone into VR FPS's). Also likes writing and updating these tech articles, which helps fund development of the game. 
My favs of all time are OOT, Perfect Dark, MGS1, MGS2, GE007, DKC2, THPS3, HL1, and HL2, with the most recent addition to my list of immortals being the VR masterpiece Alyx. If you want help with a new build or upgrade feel free to ask on the main PC builds guide. If you found the site real helpful and want to help support the work I do here, sharing an article with anyone you think might also benefit from it does help and is appreciated in advance. - Julz