Home > PC Assembly > Full PDF Manual
THE GAMING BUILD BLUEPRINT:
Version 5.0 (2020 Edition)

The All-in-One Manual for First-Time Builders (Photo-Filled PDF)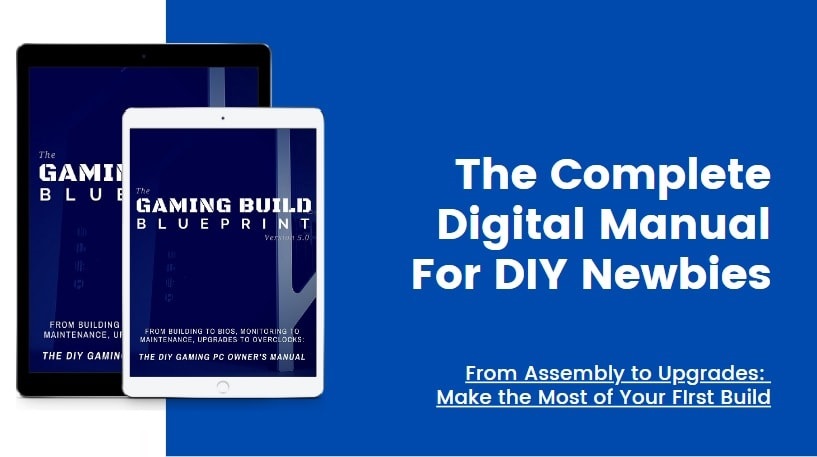 So, you want to build your own PC as you've heard of the various benefits over buying a premade computer, but you're still a little fearful or concerned despite every dude and his dog saying how it's dead easy and practically adult Lego with cables? I get it, but you're far from alone, and there's no shame in feeling a bit anxious about building a PC for the first time as it can sound daunting. 
Our online how to build a PC article series covers the core install instructions to get your first build done, however there's more to building and owning a custom PC for the first time that goes beyond the scope of our PC building tutorial. If you're a beginner wanting to build a computer, but are seeking a way to gain full clarity and understanding of the entire A to Z journey of not just assembling a PC, but what to know about owning, testing, maintaining, tweaking and upgrading one - this manual could be a game-changing resource for you that eradicates all the fears and concerns you might have about building your first PC.
Introducing The Gaming Build Blueprint, the comprehensive owner's manual for first-time PC builders, releasing April 2020 in an all new and improved 5th edition that is chock-full of brand new chapters, guides, photos, diagrams, and expert DIY tips to help you make the absolute most of your first build now and over its full lifespan: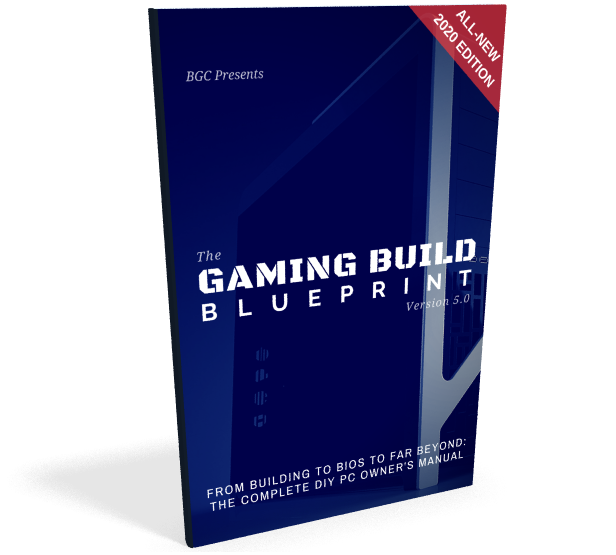 Learn How to Build, Maintain, Tweak, & Upgrade a Custom High-Performance PC - All in the One, Easy-to-Read Guide
In this downloadable, print friendly PDF manual you get all the core installation steps found in our PC assembly article series in the single all-in-one guide that's more easy to navigate and access at any time (offline or by your side as you build if you print it out). 
But the manual goes deeper and will take your knowledge of DIY gaming PCs to the next level with a whole bunch of brand new bonus modules that will take you by the hand through a load of invaluable additional topics to help you make the absolute most of your first custom build now and over its full lifespan including.
What You'll Learn
All Core Component Installation Steps With Photos From 3 Build Examples (Budget Intel, Budget AMD, High-End AMD)




Full BIOS Setup Steps and Checks
Full Steps to Creating Your Own Bootable Windows USB




Choosing a Linux Distribution for Gaming (& Drivers)
Tips to Boost Gaming Performance




FPS Benchmarking 101 and What All FPS Numbers Mean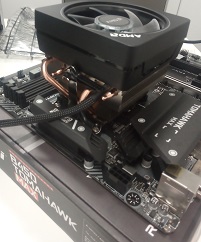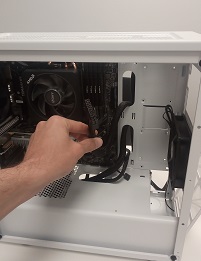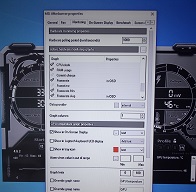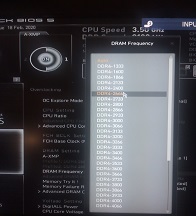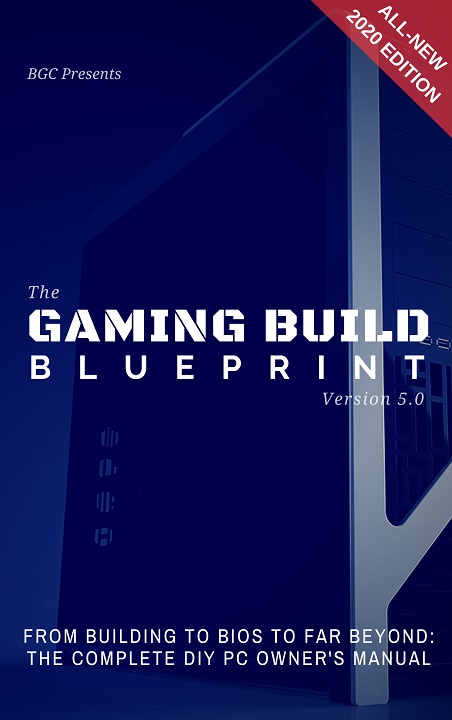 When you build your own computer for the first time, there's a lot of guides online to help you plan and assemble your PC. But then once you've spent all that time choosing the perfect list of parts, and then finally put everything together by following along with whichever written or video guide you find most helpful - you're kinda on your own as to what to do next and how to use it over its lifespan.
In other words, just like when you get a pet (or have a baby for the boomers ;p), a custom PC doesn't come with an owner's manual. How you go about maintaining, further setting things up, tweaking, testing, fixing issues, upgrading, and so on - it's all on you and you have to research and figure it all out on your own one at a time.
One day I thought to myself, wouldn't it be nice if there was such a thing as an all-in-one, A to Z manual of sorts that contains a whole bunch of key/common sub-topics to know as a beginner, all in the one guide that you can reference over and over again.
That's when the idea for The Gaming Build Blueprint was born, and since borderline-barring myself up in a room for 3 months to create and release the first edition of it a few years ago (full self-isolation coronavirus 2020 style), a lot has continued to go into further crafting and fine-tuning it into the very closest thing possible to a complete unofficial DIY gaming PC owner's manual.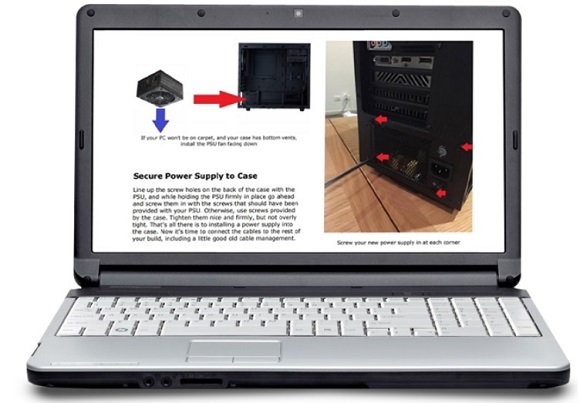 Access the manual at any time on any device, and have it by your side digitally (or printed out) as you assemble, tinker with, or upgrade your PC
Now in it's 5th edition, which brings a whole heap of all-new modules jam-packed with handy tips and tricks for 2020 builders, if you've ever thought about taking the leap into the wonderful world of building, owning and upgrading your own system, this could be the comprehensive noob guide you've been looking for that allows you to easily master absolutely ALL the basics in the one place (without having to spend days and weeks researching and piecing together all the included topics on your own).
Join many other first time builders who have downloaded the previous editions of the manual, and fulfill your destiny as a DIY gamer or content creator; yes, this manual applies no matter what sort of custom computer you're assembling, whether that's a budget or high-end gaming rig or a powerhouse high-performance workstation (and everything in-between).
Free Tutorial vs The Full Manual
| | | |
| --- | --- | --- |
| What You Get | | The Gaming Build Blueprint |
| Core Install Steps | | |
| Troubleshooting Boot Issues | | |
| OS Install, Drivers, BIOS Setup | | |
| Gaming PC Maintenance Basics | - | |
| Gaming PC Upgrade Basics | - | |
| Performance Boosting & Tweaking | - | |
| Fixing Common PC Gaming Issues | - | |
| Formatted for Printing | - | |
| Ad-Free | - | |
| Expert Email Support/Advice | - | |
| Have Us Design and Plan Your Parts-List from Scratch (VIP Edition Only) | - | |
* With your download of the manual you'll have an experienced tech enthusiast in your corner every step in the way: if you get stuck at any stage of planning, building or maintaining/upgrading your setup, I'm just an email away as you will get access to my direct 1-on-1 support email that's only given out to owners of the eBook. Think of it like having that tech-savvy older brother you never had, who's always got your back. Available for "Master" and "VIP" editions only

What Readers Said About the Manual and/or Support
Read the manual and want to leave a review? Send it in here and include 'book review' in the title. Thanks guys : )
"Your instructions and suggestions have helped greatly."
- Rich, USA

"I would like to express my gratitude for the great content included in your guide. I was able to build my first gaming PC, and without your product probably it would have taken me more time. You did a great job."
- Daniel Gallegos, USA
"Your latest Game Computer Building Manual, 5.0 is really excellent. I especially like the fact that being an old guy, there isn't a lot of fluff, and is in terms that people, below "geek" status, can understand. Thank you especially for that! This is my 3rd build, of a gaming rig, and this one was designed with your help."
- Bill Switzer, USA

Select Your Edition
Version 5 of The Gaming Build Blueprint releases on April 21st, 2020. Launch day has actually been delayed from late March, to April 9, and now finally to April 21 (don't want to release it until it's 100% ready).
This latest version 5 of the book has been a long time coming, but it's also the most substantial update to the book since the very first launch of version 1 back a few years ago, and includes a whole heap of brand new bonus modules and extra tips (we hope the wait will be worth it).
To order your copy, simply select which edition of the book is right for you and place your order below. We'll then send you the book as soon as the now final launch day comes (April 21st, 2020). We accept PayPal or card payments, but sorry - no Bitcoin accepted (yet).
Apprentice Edition: With this version you get the main serving and the main serving only, The Gaming Build Blueprint. Unless you think you'll need 1 on 1 help/advice with planning, assembling or maintaining your build, this is the edition for you.

Master Edition: Along with the main manual, with this version you also get unlimited access to our dedicated 1-on-1 support email (reserved for customers only). You'll have the freedom to ask questions at any time of planning, building or tweaking your first custom PC to get the specific, detailed guidance you need to solve any issues you encounter along your journey (up to 6 months).
VIP Edition: The ultimate package for first-time builders gets you the main manual, up to 3 years access to our 1 on 1 support email, AND you also have access to our PC Build Generator service. This is where you can get a 100% personalized, custom parts-list thoroughly researched and designed from the ground up for your exact budget, country, performance aims and other preferences. Simply put, this is the most comprehensive service for beginner builders you'll find anywhere.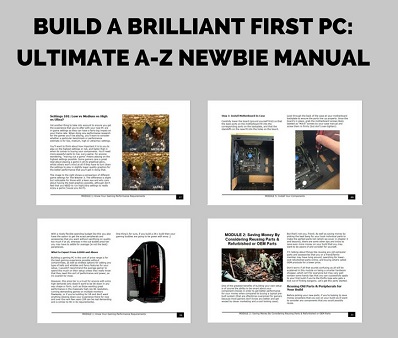 The PDF format is easy to read with a crisp clean layout & clickable Table of Contents (+ print friendly)
---
APPRENTICE
$19.95 (USD)
What You Get:
MASTER
$39.95 (USD)
What You Get:
Access to Our Exclusive Support Email to Get Detailed Help & Guidance At Any Stage of Your Build (Up to 6 Months)
VIP
$59.95 (USD)
What You Get:
Access to Our Exclusive Support Email to Get Detailed Help & Guidance At Any Stage of Your Build (Up to 3 Years)
---
Backed By Our 100% Money Back Guarantee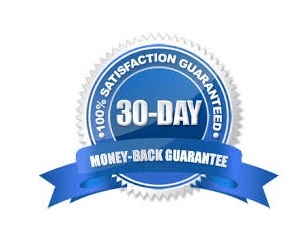 Download The Gaming Build Blueprint 100% risk free: this manual has been crafted and tweaked to be the most helpful, comprehensive yet easy-to-understand written PC building tutorial you'll find anywhere online, hence why I'm willing to stand by it 100% by offering a full money back guarantee for your peace of mind. 
If after completing the manual you're not fully satisfied and don't think the wealth of included knowledge and bonus expert tips was well worth the price you paid, reach out to me within 30 days of purchase letting me know why it perhaps didn't meet your expectations and I'll happily refund you no questions asked.
---
About the Author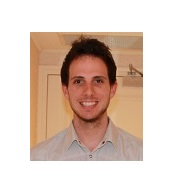 Julz is the creator of BGC and has been an avid PC and console gamer since as long as he can remember. As a teen he got into game programming with C++, OpenGL and DirectX which led to various mini gamedev projects culminating in the creation of a small multiplayer arena-based FPS game engine he coded with a friend in high school. 
That led to a strong interest in graphics/hardware and tinkering with PCs, and one day he had an idea for a more accessible, beginner-friendly DIY resource as most info online seemed quite complicated for newbies. Learn more about the BGC mission here.
---
Yoda's Review
"Be swayed to the PC dark side, you must not be, for that is the path to over-priced, over-bloated, un-optimized CPU-heavy GPU-weak penurious-PSU-filled prebuilt PCs. Build your own PC, you must. Helpful for apprentices, this manual is. Store this in the Temple files, I will. A paid review, this is not."
- Yoda, Coruscant (100% Verified Purchase)